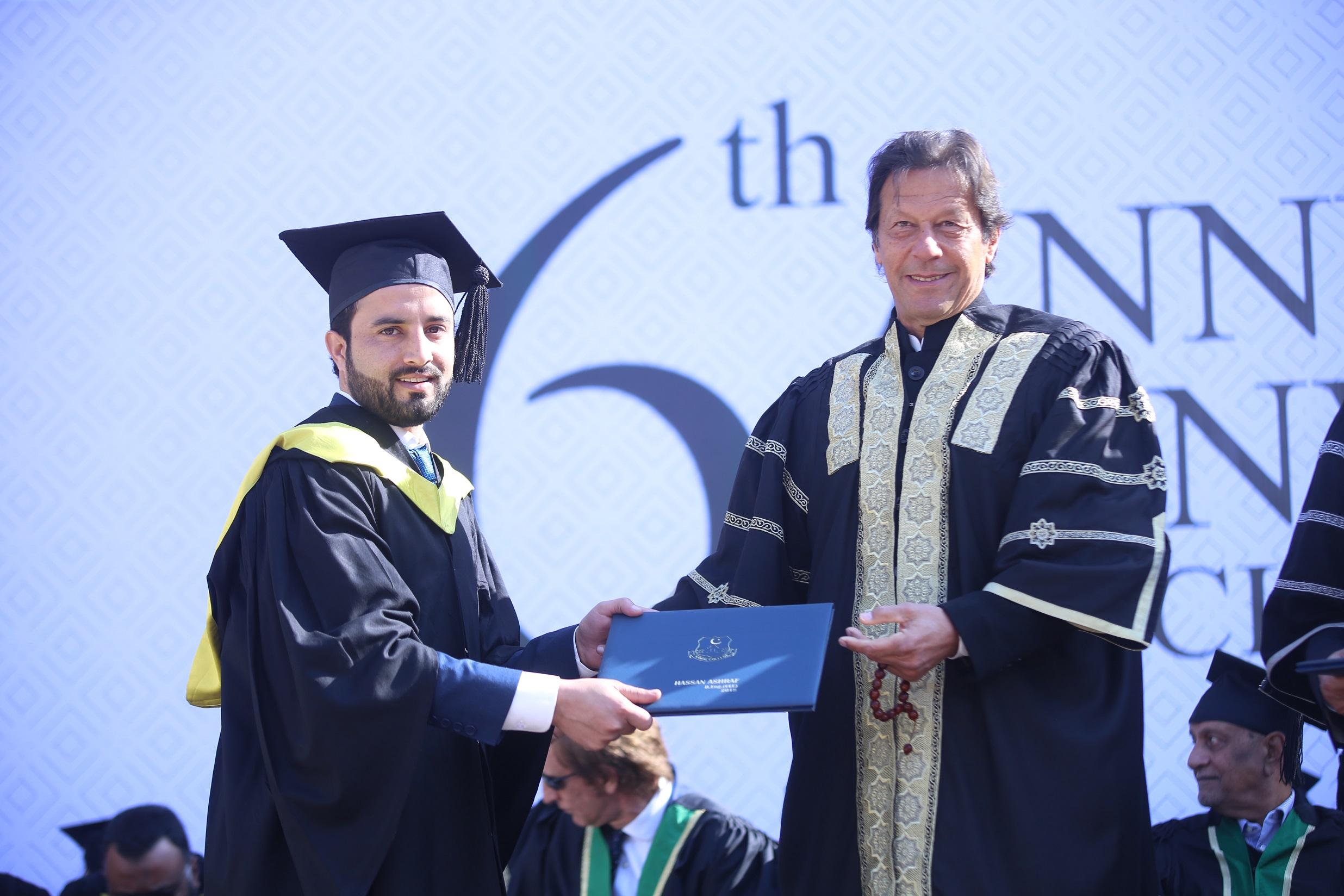 PRIME MINISTER IMRAN KHAN, CHAIRMAN, BOARD OF GOVERNORS OF NAMAL COLLEGE, AWARDS DEGREES TO NAMAL'S GRADUATE CLASS OF 2018 AND INAUGRATES NEW ACADEMIC BLOCK
Namal College hosted its annual convocation ceremony at Mianwali to award degrees to the Graduating Class of 2018 with Bachelors in Computer Science and Electrical Engineering on 27th January 2019.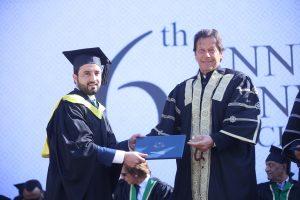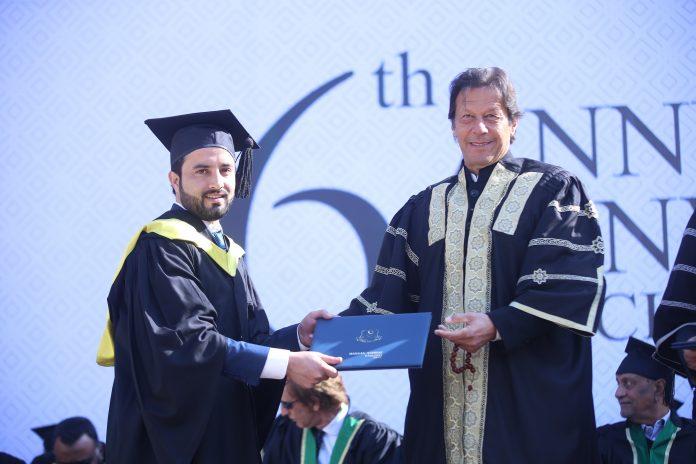 Dr. James E. Hill, PhD – Associate Dean Emeritus, International Programs Office, College of Agricultural and Environmental Sciences, UC Davis and Ashar Aziz – Founder and Chairman of Sky Electric, Inc were the keynote speakers at the ceremony who addressed the graduating batch, giving constructive guidance for their future after Namal. The ceremony ended with the Prime Minister's address to the graduating batch and the audience which comprised of students, parents and patrons of Namal College. Prime Minister Imran Khan, who is Chairman of the Board of Governors of Namal College, expressed his gratitude to the patrons who believed and contributed to the vision of the first Knowledge City of Pakistan and advised the students regarding conduct, ethics and life goals.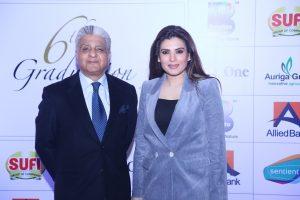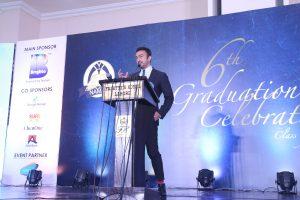 The convocation ceremony was also attended by its respected patrons that included people from all over Pakistan namely; Sardar Usman Buzdar – CM, Punjab; Sardar Mohammad Ghalib – Techaccess, Dubai; Junaid Ghani – Director, Ghani Glass; Humza Khurshid – Director, Permair Leather; Khursheed Alam – MD, Permair Leather; Mrs. Ambreen Majid – Bristol Engineering, Dubai; Sadia Baqa – member of Namal Knowledge City from Dubai; Shahid Khan – member Namal Knowledge City from Dubai; Chaudhry Waheed – Chairman Hunza Sugar Mills; Anjum Nisar – MD, ATS Group; Irfan Iqbal Sheikh – MD Alfatah Stores; Tariq Nisar – Director ATS Group; Zameer Chodhrey – Director UBL Ltd.; Sima Kamil – President UBL; Riaz Ahmed – Chairman Sakina Bashir Memorial Foundation; Sheheryar Nawabi – VP of Emirates Airlines; Aneel Mussarrat – CEO MCR Properties UK; Sajid Bashir – CEO Homes Pakistan; Janne Teller – Danish author; Javed Afridi – Managing Partner Haier Ruba Pakistan; Mr Quresh – Director, Urban Properties; Mumtaz Muslim – Chairman, Dareshak Pvt. Ltd. Dubai; Shahzad Karimi, Iqbal Qasim and Shaukat Khattak – Directors, National Bank of Pakistan.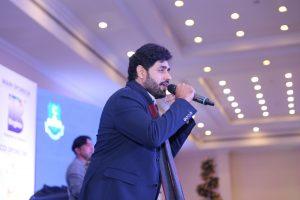 On the same day, Prime Minister Imran Khan also inaugurated the new academic block on campus. The inauguration was followed by an award ceremony where Prime Minister Imran Khan presented commemorative shields to sponsors of the new academic building to recognize their contributions.
Prior to the convocation ceremony in Mianwali; Namal Education Foundation also organized a Graduate Night celebration in Lahore for the Class of 2018 at Faletti's Hotel on the 25th January 2019. This annual celebration was hosted by Adeel Hashmi; awards were presented to the high achievers of the graduating batch; motivational speeches were given by Shahbaz Syed – former Director, Namal College and Razzak Dawood – Advisor to the Prime Minister on the economy, trade, investment and related issues. Renowned actor Shaan Shahid also addressed the audience to support Namal and its cause on the occasion.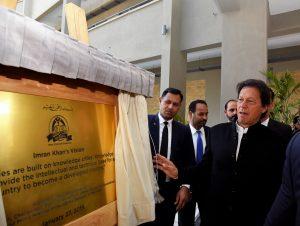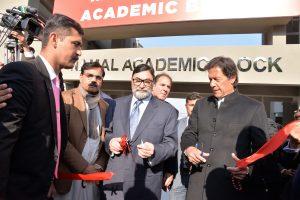 The event concluded with a stirring musical performance by renowned King of Bhangra Mr. Abrar ul Haq and the very energetic and soulful Mr. Sahir Ali Bagga. Famous personalities such as Yousaf Salahuddin, Shaan Shahid and Resham were also in attendance to support the cause and vision of the Namal Education Foundation.