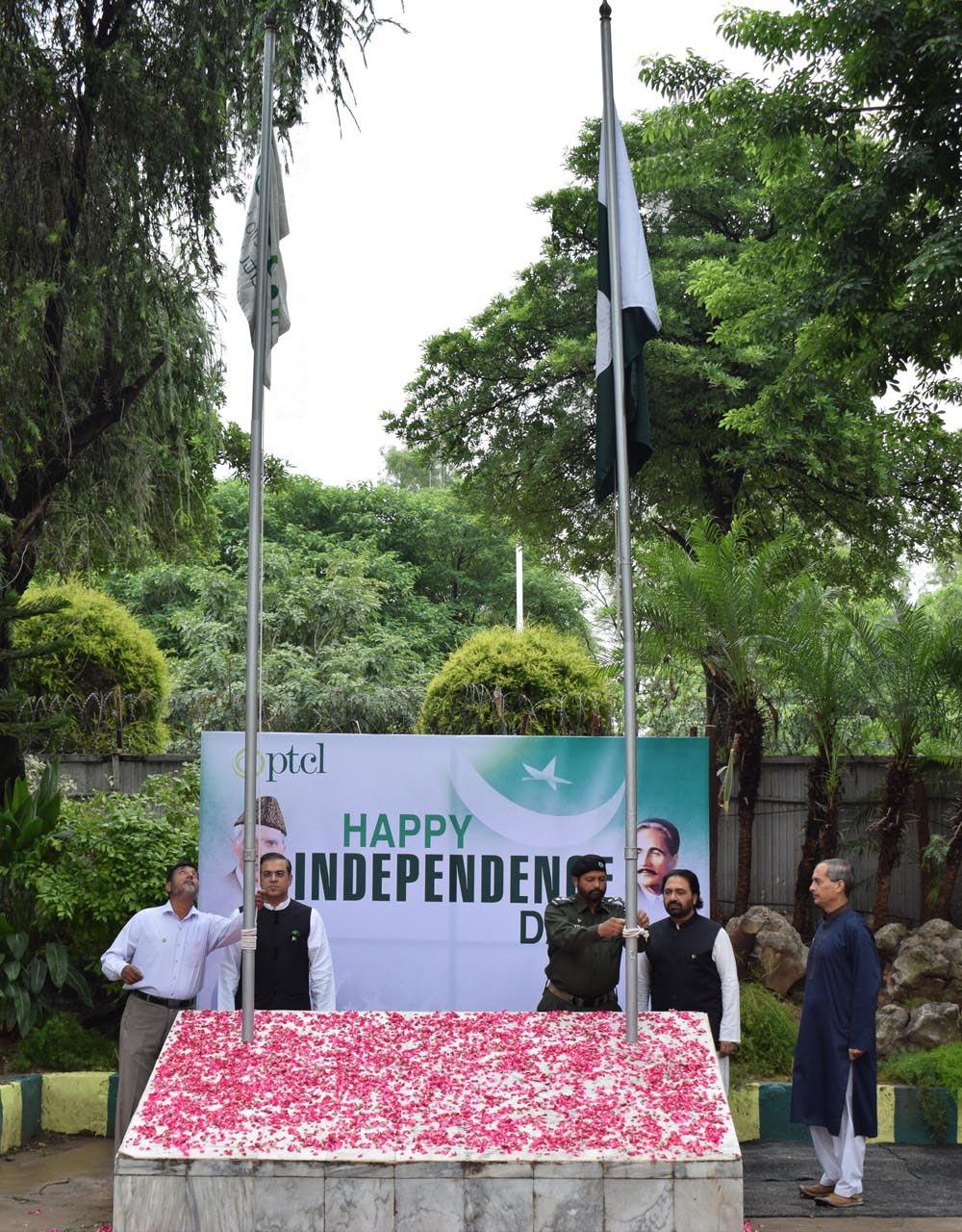 PTCL Hosts Grand Celebrations on 71st Independence Day across Pakistan
Pakistan Telecommunication Company Limited (PTCL) celebrates Pakistan's 71st Independence Day on August 14, 2018 across Pakistan, with a variety of activities and campaigns to mark the significance of this day. Special ceremonies were organized in all the major cities by PTCL employees to exhibit their solidarity and love for Pakistan.
On 13th and 14th August, residents of Islamabad and Rawalpindi were enthralled with an opportunity to enjoy a special 3D Digital Mapping and Animation Light Show, displayed on PTCL Head Office building in Islamabad.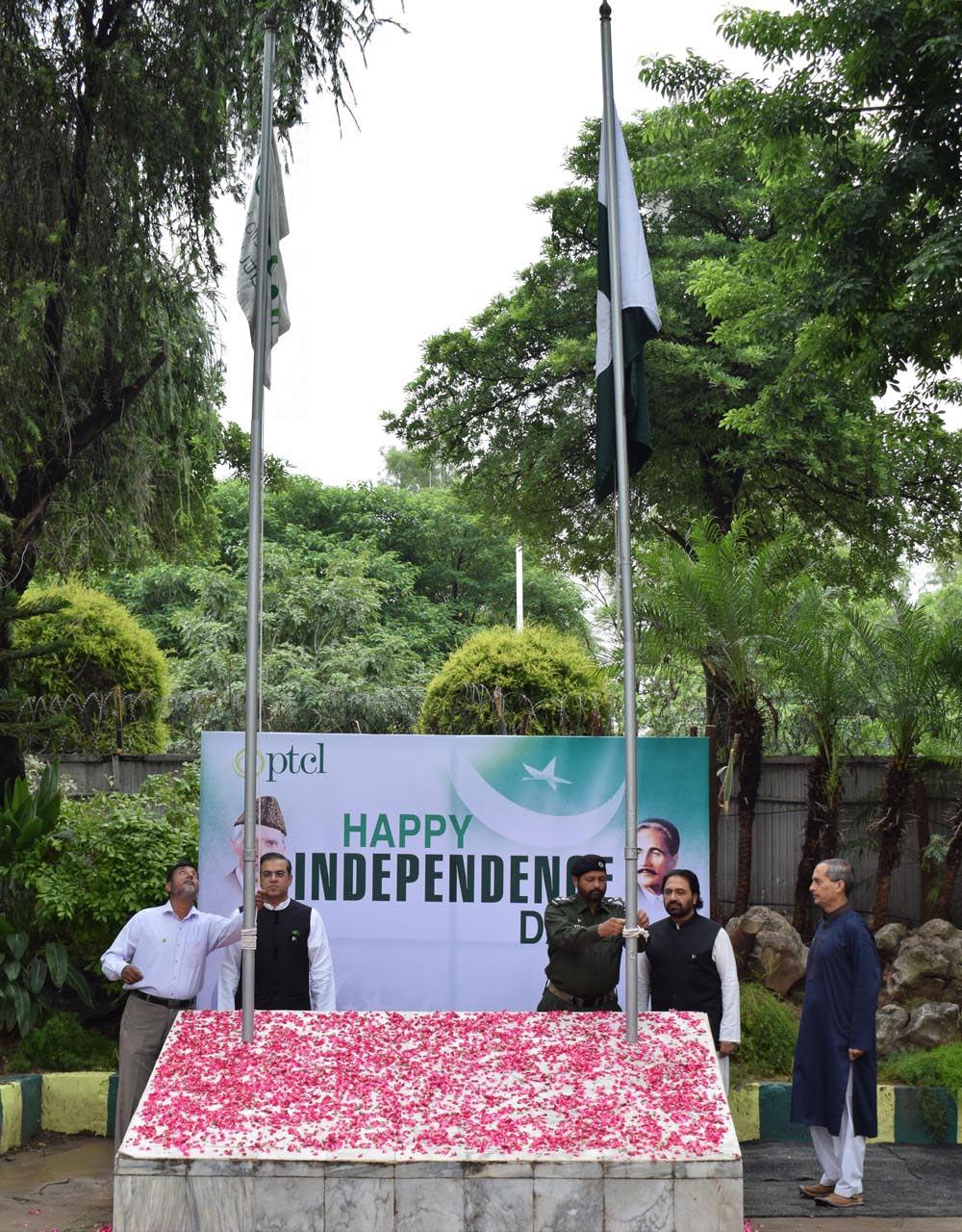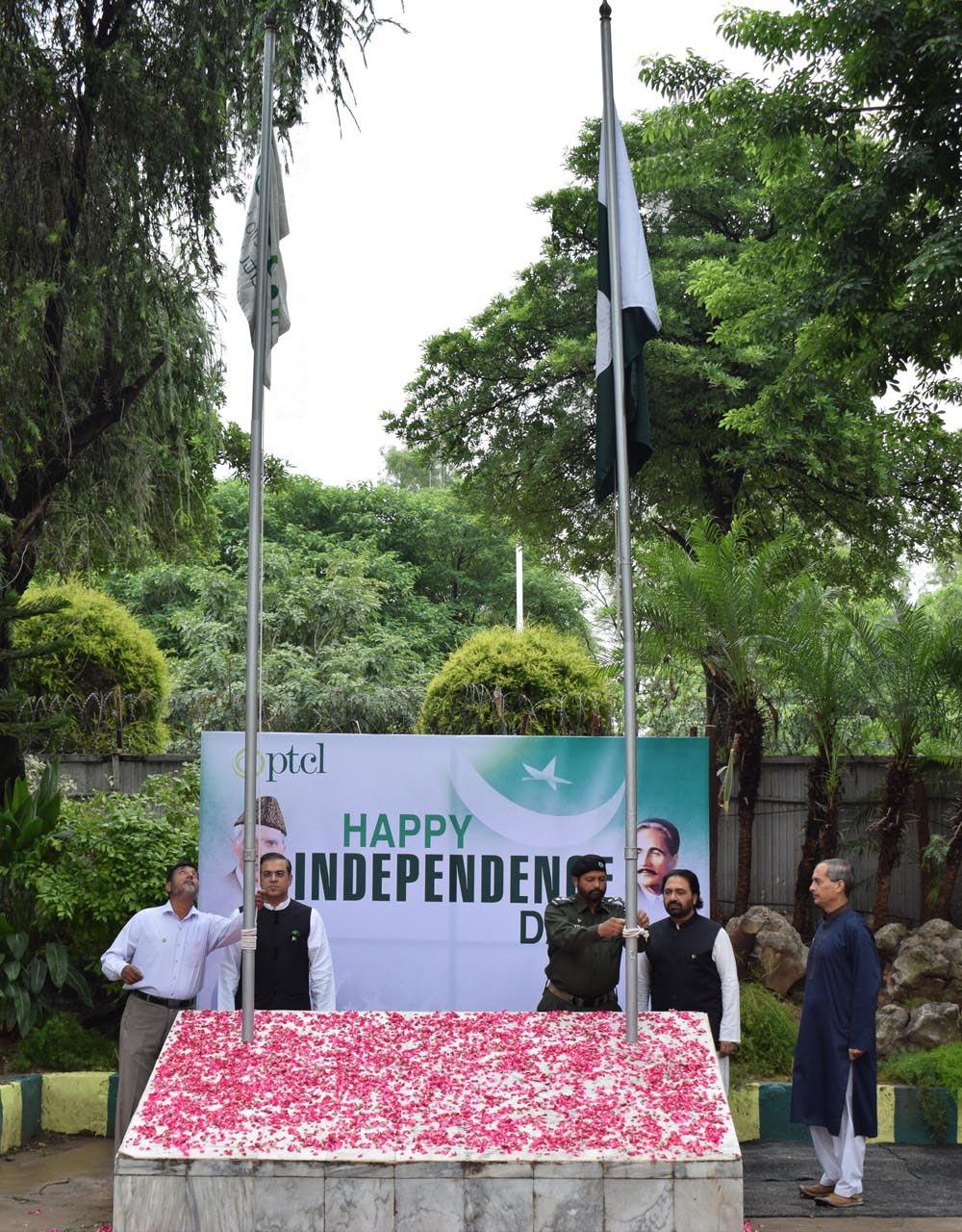 This light show, which took place for the first time in Islamabad, was one of its kind and the main attraction for the spectators. A large number of families visited PTCL buildings and were entertained by the light show. Women and children had beautiful settings for making selfies in front of the miniature landmarks of Pakistan's provinces.
To celebrate Independence Day, an elegant flag hoisting ceremony took place at 8:55am, followed by cake cutting ceremony. This occasion was attended by PTCL's top executives and a large number of employees displaying badges and small flags of Pakistan. Performance of live band and orchestra, with children singing along, made it a memorable experience.
On this occasion, Syed Mazhar Hussain, Chief Human Resource Officer PTCL said, "PTCL, being the national company, always celebrates Pakistan Independence Day with great zeal and fervour. Keeping the same spirit this year, our employees participated in the festivities of this day showing great enthusiasm and patriotism for the country." He added that we, as a nation, are passionate, patriotic and promising, having great potential to achieve excellence in every walk of life.
PTCL has been connecting the nation since Pakistan came into being. PTCL pays a tribute to all Pakistanis by launching an Independence Day musical, which portrays a true depiction of our national culture