PTCL organizes Sham -e- Mazah for its employees
Pakistan Telecommunication Company Limited (PTCL) recently organized a humor-packed literary session themed Sham -e- Mazah for its employees and their families.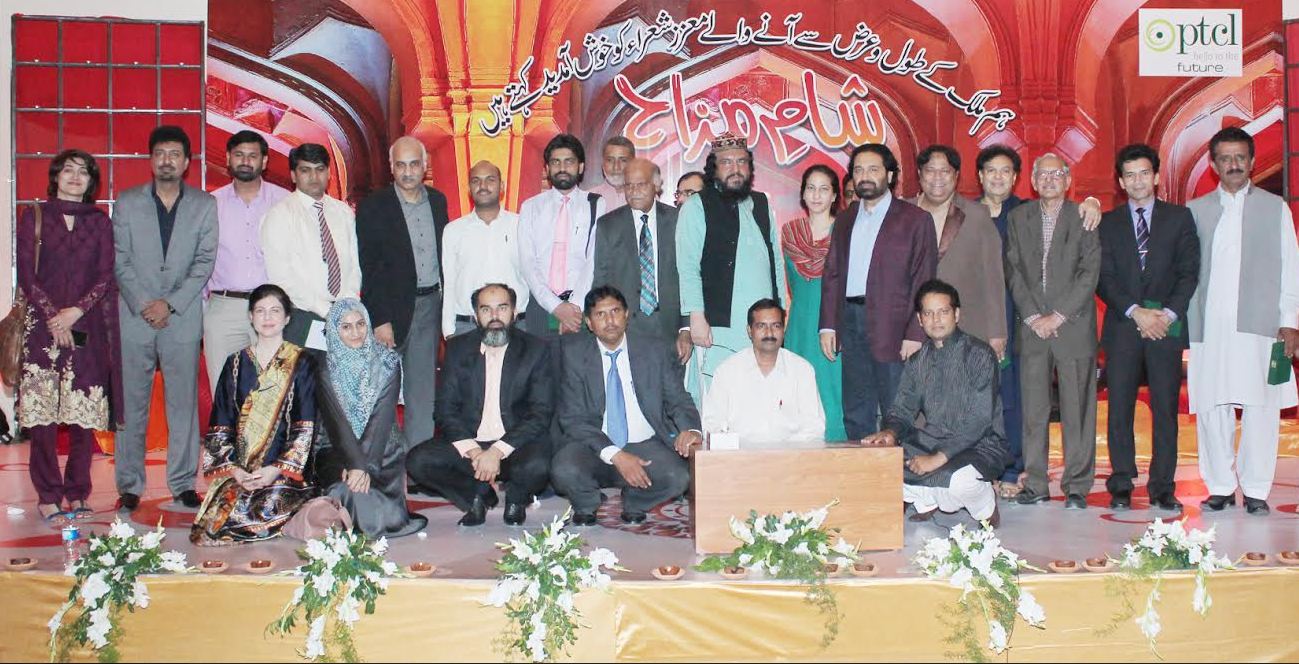 Renowned comic poet Professor Anwar Masood presided over the hilarious session, which included prominent comic poet Salman Gilani; Abdul Hakeem Nasif, Zahid Fakhri, Dr. Fakhar Abbas, Dr. Tahir Shaheer, Sarfraz Shahid, Dr. Inam ul Haq Javed, Dr. Saeed Iqbal Saadi, Idrees Qureshi, Dr. Badar Munir, Ali Zulfi, Jawad Hassan Jawad, Muhammad Arif, Saleem Akhtar and Shahbaz Chohan who brought bouts of laughter to the jam-packed hall.
The humorous poems 'Banyan', 'Vela Baba', 'Kaddi Te Paiky Ja Ni Begum' were the most appreciated items of the session given a standing ovation by the energetic crowd. Mr. Ali Yasir a young talented poet anchored the session and also kept the humorous tempo of the proceedings alive with his witty replies and rejoinders to the speakers and writers on the stage.
Besides, a highly significant segment of this unique session was a short journey down the memory lane in the form of selected readings on social and political satire.
Syed Mazhar Hussain, Chief Human Resource Officer (CHRO) PTCL while appreciating the humor-filled poetry said, "The poems on display made us laugh out loud and it would be befitting to say that everyone present in the audience enjoyed to the fullest."
He added that, "Executing new business strategies require alignment with overall organizational culture as well. Effectively addressing an organization's culture helps maintain high level of productivity, employee engagement and focus and such events go a long way in realizing the potential of cultural transformation initiatives."
PTCL believes in providing a healthy working environment for its employees and regularly organizes such activities.