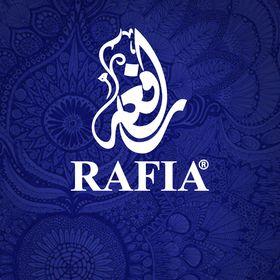 Rafia Designer Announces to Offer Unstitched Clothing
For those who want to stay stylish but are on a limited budget to do that, you are in luck. You do not have to spend larger sums of money in getting designer ready to wear dresses anymore. Rafia Designer Wear is launching unstitched clothing line. You could buy color schemes you like, design patterns that makes you go wow, floral, paisleys, lines, colorful, single color, there are so many design patterns you can choose your unstitched cloth / fabric from. If that does not seem like a world of freedom, you have a whole heap of cloth types and multiple qualities within each type of cloth. You want something fancy and budget is on your mind, you could go for a cheaper quality of silk, a bit thicker chiffon, or perhaps net with embroidery. Each type of cloth has many qualities that changes the price in thousands. Once you have your favorite print in your hands, you have so many different options to choose from when you want to get it stitched. We have unstitched winter fabric available for you that you can get designed exclusively for you to keep yourself warm in these winters. Keeping in view the coming summer season we will be launching soft and light fabrics for you. Besides that, we have kept special focus on bright and cool summer colors so your fashion choice is not off of the season. You will soon get to see the online launch of our summer range, the moment you hear / see it, do not waist a single moment and book your favorite designs. In past we have seen people asking for designs that sold out…you would not want to miss on your favorite design, would you?
Every person is born different so definitely demands and likes different things. Specially when we talk about women fashion, we can never set limit to its styles, designs and cuts as our region is very rich and versatile in culture. You can have as many styles available in the market as much as you want starting from the minimal to luxurious.
If you want to gift a dress to your loved one even then this is giving you the best option where one can stitch it according to their requirements.
Rafia.pk online shopping portal is designed with the thought that your shopping 
experience should be delightful. You can find whatever you want to buy, in maximum of   
3-4 clicks. You just think of the category that you want to browse and you most definitely 
find that category showing up on the first page itself. 
We at Rafia.pk have customers' best interest always in mind. We keep updating our 
inventory to meet all possible customer needs when it comes to wedding wear, formal wear, kids wear, gown / abaya, casual wear, trousers and so many more products. We have luxury pret available for every occasion, whether you want to go for wedding or trendy designs for any other formal occasion. We have it all on our online store.