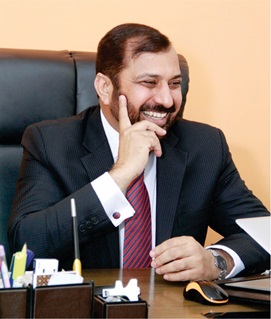 Renowned Agri. Scientist and Chairman Tara Group Dr. Khalid Hameed has created a new history in Corporate Sector by achieving 4 prestigious Awards within 18 months from Dr. Arif Alvi. the President of Pakistan.
Tara Group Pakistan is one of the top-ranking Agri research-based organizations in the Agriculture Sector of Pakistan. Tara Group's Agro Division was founded in Oct. 2012, which is playing a pivotal role in the prosperity of the farming community and development of the country at large.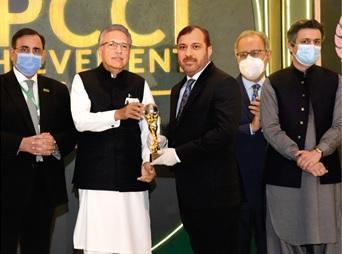 In recognition of meritorious Services rendered by world reputed Agri. Scientists & Chairman Tara Group Pakistan, Dr. Khalid Hameed has been honored 4 Prestigious Awards within 18 months from Dr. Arif Alvi, the President of Pakistan. By achieving 4 Awards from the President of Pakistan within the shortest period of one & half years, he has created a new history not only in Agro-Industrial Sectors but overall in the Corporate Sector of Pakistan.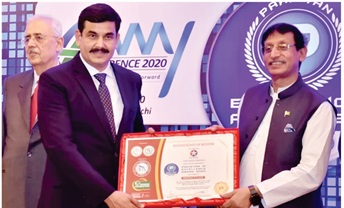 Dr. Khalid Hameed is the only Chief Executive in Agro-Chemical Industry of Pakistan, who has not only qualified Ph.D. in Plant Protection with distinction from Imperial University of Science & Technology London but also developed and introduced a large number of top quality, innovative and cost-effective Chemistry products to the farmers of Asia Pacific for enhancing their productivity.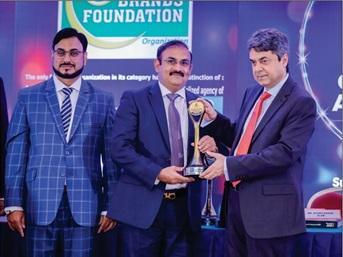 Giving an Exclusive Interview to Monthly Flare Dr. Khalid Hameed stated that presently Tara Group comprises of 5 leading Companies:-
1.Tara Imperial Industries (Pvt) Ltd. 2.   Tara Crop Sciences (Pvt.) Ltd. 3.   Imperial Crop Sciences (Pvt.) Ltd 4. Star Industries (Pvt.) Ltd. 5. Star Agro Sciences (Pvt.) Ltd.
Defining Mission, Vision, and Core Values of Tara Group, Dr. Khalid Hameed told that Tara Group's mission is to improve the quality of life of our customers & employees by delivering Quality Services & Innovative Solutions and our vision is to be a Trusted Leading Group in Agro-Industry of  Pakistan. (Strategic Goal: Rs.10 Billion Sale Volume up to 31st December 2020.), while our Core Values are:- I.Integrity & Honesty – Delivering Commitments. II. Quality Customer Services – Deliver Quality Products & Services to enhance the productivity of our customers. III. Respect & Care – Listening to the feedback. IV.Excellence – Beating our own Standards of Performance. III. Safety & Health – Being a Corporate Social Responsible Organization, Tara Group ensures the health of the community & environment.