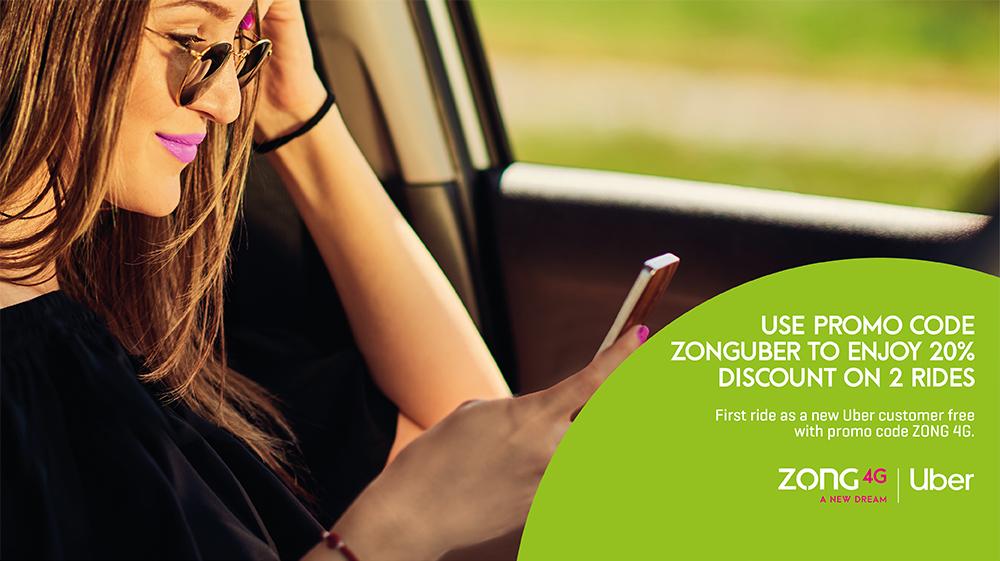 Riding Together – Zong 4G & Uber Exclusive Partnership
Pakistan's No. 1 Data Network, Zong 4G and the world's biggest ride sharing application Uber have partnered to bring a promotion exclusively designed for Zong subscribers. The promotion is intended to provide Zong customers with better accessibility to services of the global ride-hailing giant, adding convenience and delight to their everyday lives.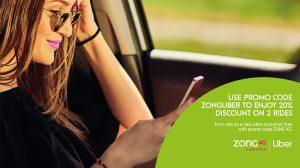 Zong 4G customers using Uber for the first time can now avail a free first ride worth Rs. 250 simply by downloading the app and entering the promo code "ZONG4G" while booking their ride. And that is not all: Zong 4G customers already using Uber can also enjoy a 20% discount on their next 2 rides by using the code "ZONGUBER."
With the country's widest 4G network, Zong 4G aims to provide its digitally savvy customers an instant access to a world full of possibilities through such innovative partnerships, wherever they may be. Other such popular partnerships by Zong 4G include WhatsApp, IMO, Instagram and Facebook – all aimed at opening the world to its customers.
After bringing 4G technology to Pakistan and introducing state-of-the-art technologies in the country's telecom sector, Zong 4G continues to touch and improve the lives of millions of Pakistanis day in and day out through an unparalleled network of 10,000 4G sites spanning across the length and breadth of the country. As the fastest growing 4G network of the nation, Zong 4G has been at the fore-front of Pakistan's digital revolution and is committed to continue exploring more possibilities to provide digital lifestyle solutions for the generation of tomorrow.