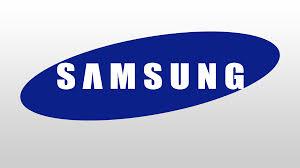 Samsung celebrates the "Spirit of Ramazan" by offering Brand New Prices on Smartphones
Samsung celebrates the "Spirit of Ramazan" by offering Brand New Prices on Smartphones
Lahore: 12th May, 2018 – Samsung recently celebrated the "Spirit of Ramazan" by presenting special prices on many of its leading Smartphones, including the Galaxy J7 Core (2GBRAM/16ROM)), Galaxy J5 Prime (2GB RAM/16 GB ROM), and Galaxy J7 Pro (3GB RAM/32GB ROM). Through this limited-time offer, these feature rich smartphones will be available for the customers at incredibly reduced prices (Rs. 18,999 to Rs. 28,999). Prices are valid from 7th May to 17th June 2018.
Samsung Pakistan said; "This offer reflects Samsung's commitment to provide globally leading technologies and innovations to all segments of our consumers, at prices which are increasingly affordable for more segments of the population. Many more social-networking enthusiasts and Online info-tainment fans, who aspire to own and enjoy their very own Samsung Galaxy device, can now avail this attractive opportunity to fulfill their desire, to own one of these coveted smartphones, which empower them to pursue higher aims and aspirations in their personal and professional lives.
Samsung remains committed to enable smartphone users to enjoy various benefits through special offers, like this successful series of 'Spirit of Ramazan' celebrations which are getting an overwhelming response from the consumers. The Samsung Galaxy range of devices have earned great popularity, as they are equipped with amazing apps, powerful cameras and features designed to deliver exhilarating experiences, while exceeding customer expectations.
Samsung's breakthrough technologies deliver exceptional performance and successfully inspire the consumers to engage in the delightful and fast-evolving era of mobile internet and info-tainment, on-the-go, round the clock.