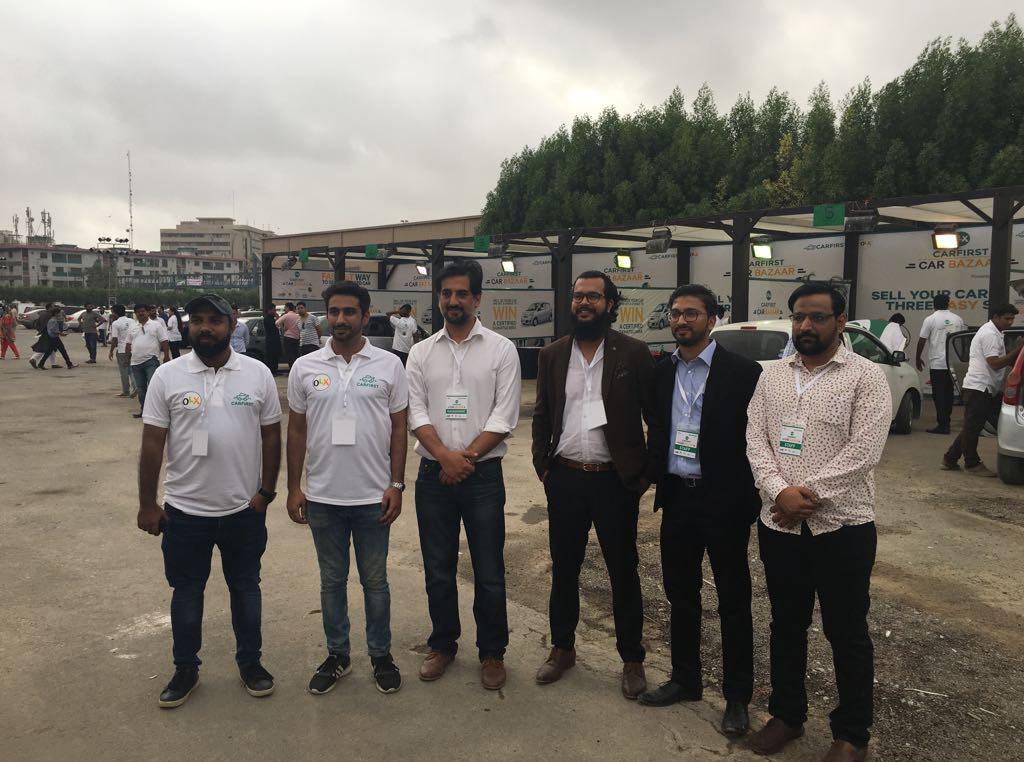 SETTING A NEW BENCHMARK OLX AND CARFIRST LAUNCHED PAKISTAN'S  FIRST LIVE AUCTION PLATFORM FOR USED CARS
OLX – the No.1 App in auto classifieds and CarFirst, a leading used-car trading platform, launched Pakistan's first ever 'Used Car Live Auction Platform' at Expo Center Karachi on the 12th of August 2018.
Attendees were able to trade their used cars in the most secure, convenient, and transparent manner. Car owners were able to sell their used cars hassle-free, while car buyers got access to CarFirst Partner Dealer inventory to drive home a Certified Used Car. Car owners could also pre-book free inspections and appointments to sell their car at www.carfirst.com.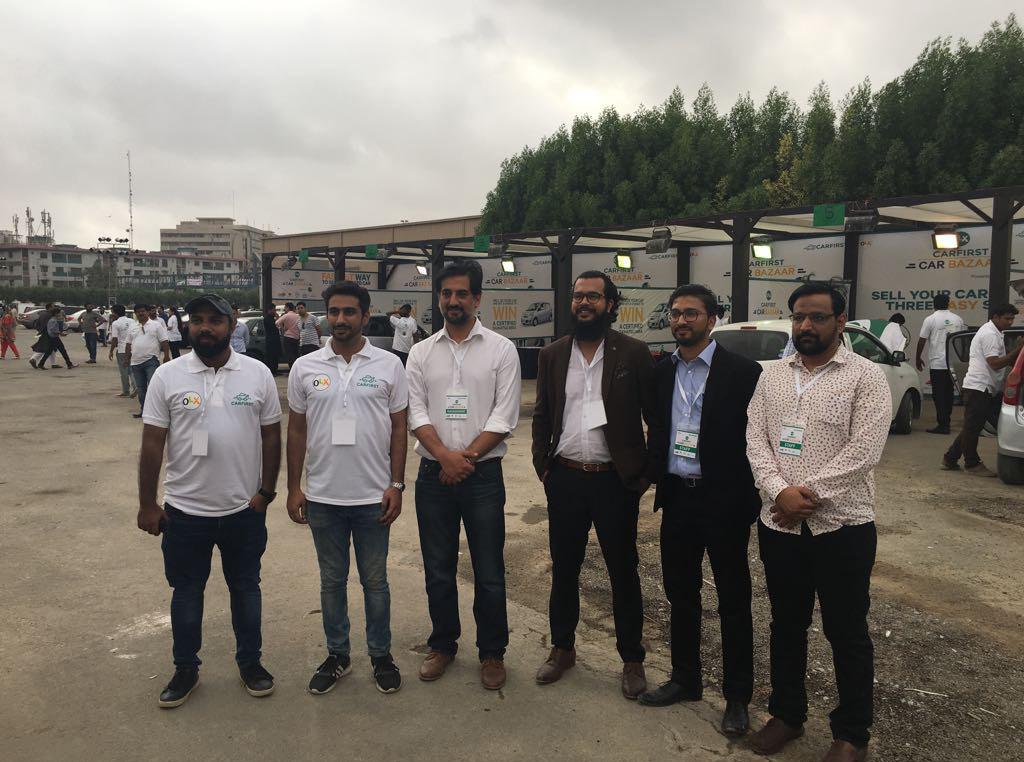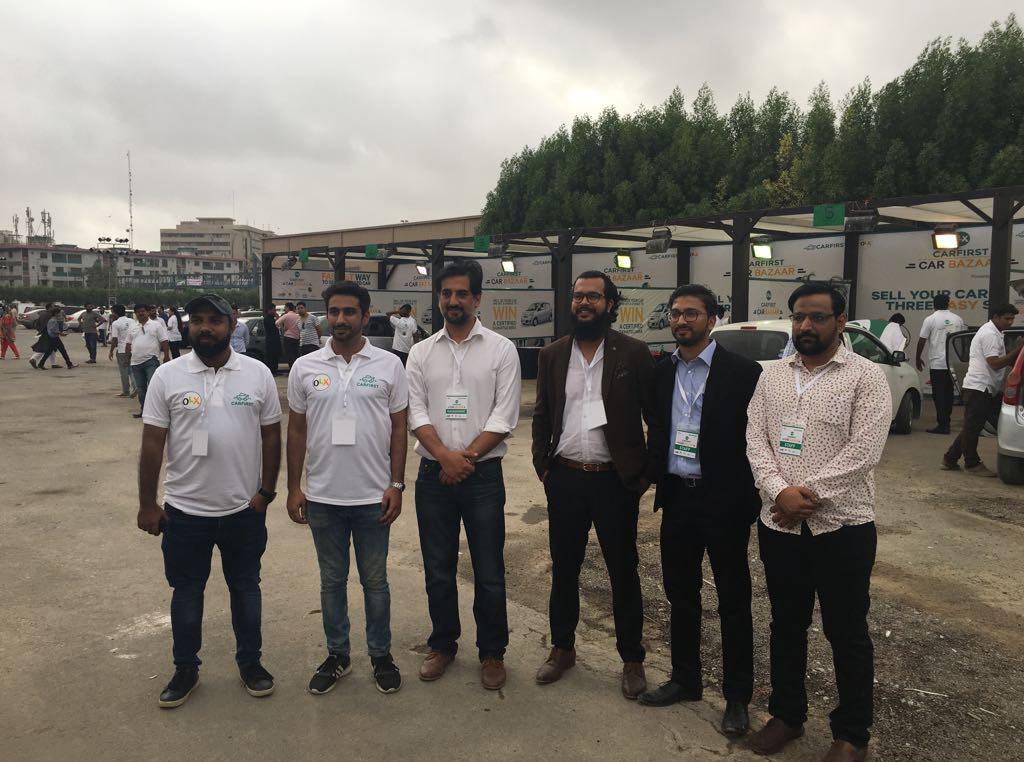 Joining CarFirst's commitment to better the used car trading, OLX and CarFirst had PSO as their title sponsor, as well as other partners such as UBL Insurers Limited, Adamjee Insurance, and Suzuki Margalla Motors. The OLX CarFirst Car Bazaar provided amazing financing and insurance deals, fun outdoor activities, food stalls, and special giveaways for families, while car sellers also qualified for a chance to win CarFirst certified Daihatsu Mira.
Raja Murad Khan, CEO, and Co-Founder of CarFirst said, "We are extremely grateful and overwhelmed with how well Karachi responded to the first OLX CarFirst Car Bazaar. We have already received a number of queries about bringing the OLX Car Bazaar to other cities from buyers, sellers, dealers and potential sponsors.We would like to thank our current sponsors for joining our commitment to better used car trading in Pakistan. We are confident that our latest innovation 'Used Cars Live Auction', will add immense value to the car trading process.", said Raja Murad Khan, CEO and Co-Founder of CarFirst." He also added "I would especially like to thank my team who have worked tirelessly for weeks on end to bring to you our Car Bazaar and the first used car live auction to Pakistan."
Bilal Bajwa, CEO of OLX Pakistan said, "OLX and CarFirst are revolutionizing the way people buy and sell cars in Pakistan whether it is online or offline. A few months ago OLX announced a major investment in CarFirst and  we are proud to bring you Car Bazaar! Car Bazaar was a fantastic fun-filled event for anyone interested in buying/selling cars. There was a live auction for sellers interested in getting the best price for their car – this was the first time a live auction of such nature took place in Pakistan. For buyer, there were many certified cars on display for purchase. In addition, people availed amazing financing and insurance deals at the event."
CarFirst is a first of its kind used-car online auction and trading platform, with a nationwide network of purchase centers and warehouses. CarFirst was founded in 2016 and has been the recipient of the largest Series 'A' investment in Pakistan from FCG, and the largest Series 'B' investment from OLX Group. CarFirst aims to revolutionize the way cars are traded in Pakistan by offering comprehensive solutions for all things related to cars, such as evaluation, certification, financing, insurance, live auctions, and many more. We aim to keep adding value across the customer's journey, improving efficiency and transparency at every milestone of the car trading process.
OLX is the world's largest online buying and selling platform powered by a team of 5,000 people, working on 17 brands, from 35 offices across five continents and 40 countries. In Pakistan, OLX is the No.1 Marketplace across 14 different categories. OLX gets more than 150,000 car listings every month/5000 in a day; which is 10 times bigger than any other player operating in Pakistan making it undisputed market leader. OLX generates more than 20 Million page views in a day having 5 million App downloads. Over 50,000 conversations take place daily on OLX with an ad being posted every 2 seconds a research study by Nielsen stamps this fact by indicating 87% awareness and preference level of OLX in comparison with any other tech company operating in classifieds and shopping category of Pakistan. According to SimilarWeb, OLX is Pakistan's No.1 web platform (local domain/Engagement/Traffic).