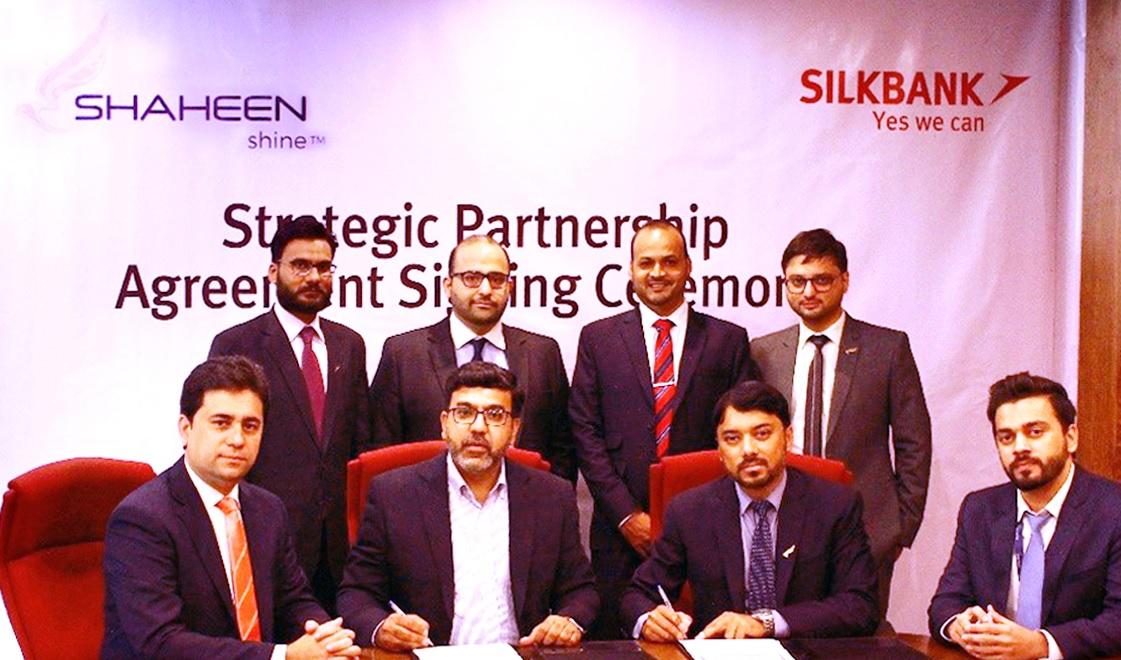 SHAHEEN AIR SIGNS AGREEMENT TO OFFER DISCOUNT FOR SILK BANK CUSTOMERS
SHAHEEN AIR SIGNS AGREEMENT TO OFFER DISCOUNT FOR SILK BANK CUSTOMERS
Karachi – May 10, 2018: In line with its commitment of facilitating passengers, the second national carrier of Pakistan Shaheen Air International (SAI) has signed an agreement with Silk Bank to provide 9% discount to bank's credit card holders on online purchase of tickets.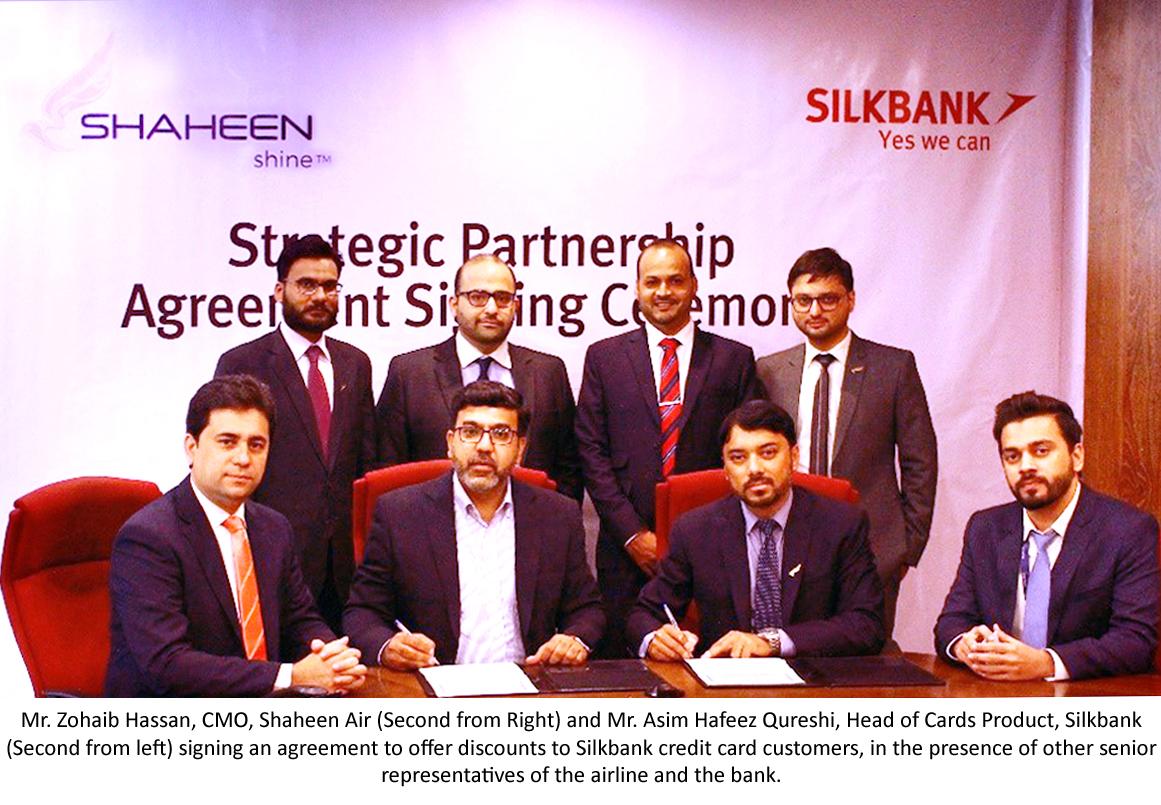 The signing ceremony was held at Silk Bank head office in Karachi where the Chief Marketing Officers of Shaheen Air Mr. Zohaib Hassan and Mr. Asim Hafeez Qureshi, Head of Cards Product, Silkbank, signed the agreement in the presence of Mr. Nouman Butt, Head of Alliances, Loyalty and New Initiatives, Silkbank along with the Credit Card & Alliances Team.
Shaheen Air, with this collaboration, has achieved yet another milestone by adding Silk Bank who have a substantial market share of the Credit Cards, as their 3rd alliance with any bank in the country. The agreement will put both the institutions in strategic alliance where SAI will offer exclusive 9% discount to Silk Bank credit card holders which will be available through online purchases. The airline has set a benchmark for being a pioneer in the nation's aviation industry to collaborate with financial institutions of the county and facilitate passengers by giving them exclusive discounts.
The CMO SAI, Mr. Zohaib Hassan addressing at the signing ceremony said, "Our journey in Pakistan has been defined by progressive investments, partnerships and growth. We constantly try to improve and innovate our product and services. This partnership with Silk Bank will go a long way in further enhancing the travel experience of Silk Bank credit card holders".
Earlier, the airline on its 25th anniversary also announced the launch of "Shine Miles", SAI's loyalty card, along with its revamped website and web application to enable its flyers with a smoother experience. Shaheen Air also introduced the mobile app where in the valued passengers can check flight schedules, book online and view their booking on their mobile device. In future Shaheen Air further plans to create valuable collaborations with more financial institutions to create easy modes of payment for its valued clients.