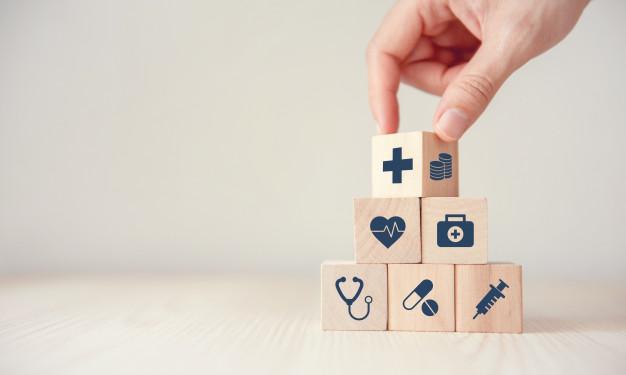 Solving healthcare problems of the growing Pakistani population with E-health
When reviewing the healthcare scenario in Pakistan, one can't help but notice that it is a victim of many problems. For decades, these problems continued to be swept under the rug. But, a damaged healthcare system can't go by unnoticed forever. This is something we experienced under the first wave of the Coronavirus when Pakistan failed to treat the surge of Covid cases.
New models and innovations are constantly emerging in healthcare, making it more critical than ever to invest in this sector. Particularly after the previous year, the healthcare sector has turned to technology more than ever to help deliver, which is a fantastic advantage.
Though Pakistan lowered the curve and made it out of the first wave, it immediately plunged into a second wave and then a third, with each being deadlier than the last. While the healthcare system may not be 100% responsible for limiting the spread of the virus, it does have the duty to treat those patients, which is currently a big challenge. Online pharmacies such as emeds pharmacy aim to note the shortcomings to constantly improve and provide the most effective healthcare experience similar to no other. Using strategic planning and technology during the lockdown, they provided adequate services to their customers through timely deliveries and online assistance from their certified pharmacists.
What does E-health refer to?
Experts have repeatedly pointed out that these services may be the answer to Pakistan's health care crisis. There are no proper perimeters to defining E-health. Such services use the internet and technology to allow patients more accessible access to healthcare facilities. This does not just mean the idea of setting up an online appointment, but also a virtual diagnosis and collection of patient data. E-health services link patients to professionals and allow for a smoother process.
The aim is to introduce a means of dealing with health-related issues more specific and just as practical.
What significant hurdles do Pakistanis face in terms of healthcare?
Before analysing how health tech services can benefit the system, it's essential to understand the system's problems and hurdles. With that said, some issues that average Paksitani citizens face when interacting with the healthcare system are:
Lack of accessibility:
A significant portion of the population in Pakistan, 24.3%, according to studies in 2015, experiences life below the poverty line. Within poverty-stricken areas, the healthcare challenges are plenty. One of them is the lack of accessibility. The number of healthcare facilities present in rural areas is dwindling, along with their quality. Citizens often have to travel hundreds of kilometres from their villages to reach accredited hospitals for treatment. This disenfranchises them from actively seeking the help of healthcare structures. It becomes easier to ignore an illness if you know driving to the hospital will cost more than the treatment.
Lack of awareness:
The attitude in Pakistan around health care is non-serious, partly due to lack of awareness. People do not understand the importance of regularly scheduling an appointment with the doctor or adhering to the professional's advice. They refer to traditional or cultural anecdotes to treat a disease rather than going to the doctor in many circumstances. These anecdotes may work in some situations, and others might worsen the problem. Proper diagnoses are crucial, something many people do not understand yet.
How do health tech services work?
Health tech services often make use of an app. Within Pakistan, an app can operate as a digital healthcare startup. The users can schedule a physical appointment with a doctor of any kind via the app or the website. They can also choose to opt for a video consultation session.
This gives patients the option to visit facilities near them they previously did not know or could not easily find an appointment. It also asks patients to submit a rating for the doctor they booked a session with. This way, if the patients face detrimental issues while engaging with the doctor, they can easily report them. Once established, it can amass a user base from all social classes across Pakistan and grow to reach ideal exposure.
How can health tech services strengthen the healthcare sector in Pakistan?
Health tech services can prove to be a cheaper and more accessible route. The vast majority of the population owns cell phones and can access the internet. Though E-health services may not be available to everyone, enough people can reach them to be a resonating change. Once these services are set up across the country, room for improvement and improvisation will also follow.
Safer ways to store data:
With patient data being recorded and relayed digitally, it'll be safer and easier to keep track of. Chances of patient files being lost to improper storage facilities will decrease. It will be much easier to access or transfer patient information.
Greater awareness regarding health:
While health tech services may start with letting patients schedule an appointment with the doctor, they can also include access to medical information understandable for the average person. This could be in blogs, lectures, or columns dedicated to answering everyday health-related queries. Such initiatives will help target the lack of awareness around health in Pakistan and help each citizen be more responsible towards their well-being.
Easier to find services:
Digital health services don't just connect users to private doctors but can also help them find NGOs and other services dedicated to providing medical assistance. This option is favourable for those situated in rural areas where many NGOs operate, but people are not aware of their existence. This makes it easier for patients belonging to low-income to get medical attention.
Exposure to more patients:
E-health services also open up the doctor's reach and allow them to interact and treat many patients. This helps them earn credibility and provides financial assistance, the kind that doctors within Pakistan often lack.
Final word:
Electronic health services may well be the best solution to the healthcare crisis in Pakistan. If these platforms take off, they will only excel with time and make it easier to discern and solve the system's problems. One can only hope the digitalisation of the healthcare sector in Pakistan takes place quickly and rapidly.