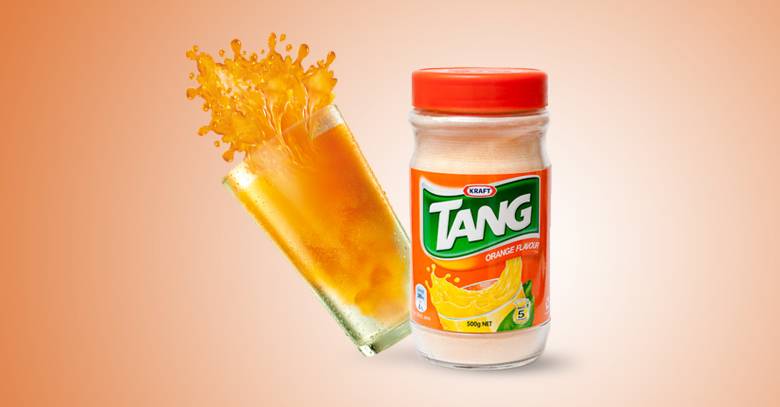 Tang Pakistan Proudly Sponsors The Country's First Ever Super Hero Movie
Tang
The number 1 powdered beverage manufactured by Mondelēz Pakistan Ltd. is the lead sponsor of Pakistan's first ever super hero movie, 'Project Ghazi' which is set for release on July 14, 2017.
The trailer of this trend setting movie was unveiled in a ceremony held recently where Mondelēz Pakistan's Managing Director, Usman Muneer and Project Ghazi's team spoke at length about its production and challenges.
Produced by Syed Mohammad Ali Raza and directed by Nadir H. Shah, the science fiction movie revolves around highlighting the intolerance prevailing within the society which is eventually shunned by highly skilled soldiers as a result of their fervent demeanour and the spirit of nationalism. It reflects the need for eradicating the evil prevailing within as opposed to outside the state which is gradually succumbing to its malevolent activities. The cast of Project Ghazi includes Sheheryar Munawar Siddiqui, Syra Shehroz, Humayun Saeed, Adnan Jaffar, and Nusrat Hidayatullah.
Art and Culture
"The provision of Art and Culture is essential in bridging the divide among nations. We, at Mondelēz Pakistan have been promoting Art and Culture in Pakistan and sponsoring Project Ghazi is part of the same strategy that focuses on establishing a positive image of the country." said Usman Muneer, Managing Director Mondelēz Pakistan Ltd., "It is quite invigorating to witness that Pakistani cinema is geared towards a new direction with highly talented and educated people joining this industry. The movie is quite unique given its genre, promising cast and strong narrative. We therefore saw the collaboration as an onset of an outstanding relationship."
Director of Project Ghazi said
While commenting on this genre, Nadir H. Shah, Director of Project Ghazi said, "I'm hopeful that being the first ever super hero movie of Pakistan, Project Ghazi will emerge as the stepping stone in our industry. Such movies are prevalent internationally as they significantly appeal to a larger audience. We need to play a pivotal role in promoting Art and Culture at a decent scale, whereby we are able to give a positive message to the youth and those outside Pakistan. Hence, such movies can be a brilliant way of achieving this goal."
Project Ghazi has been completely shot in Pakistan while the background music has been composed by Taurees Habib, who has been part of the music team in Hollywood film and television productions like Interstellar, Batman vs Superman, Man of Steel (Superman) to name a few.