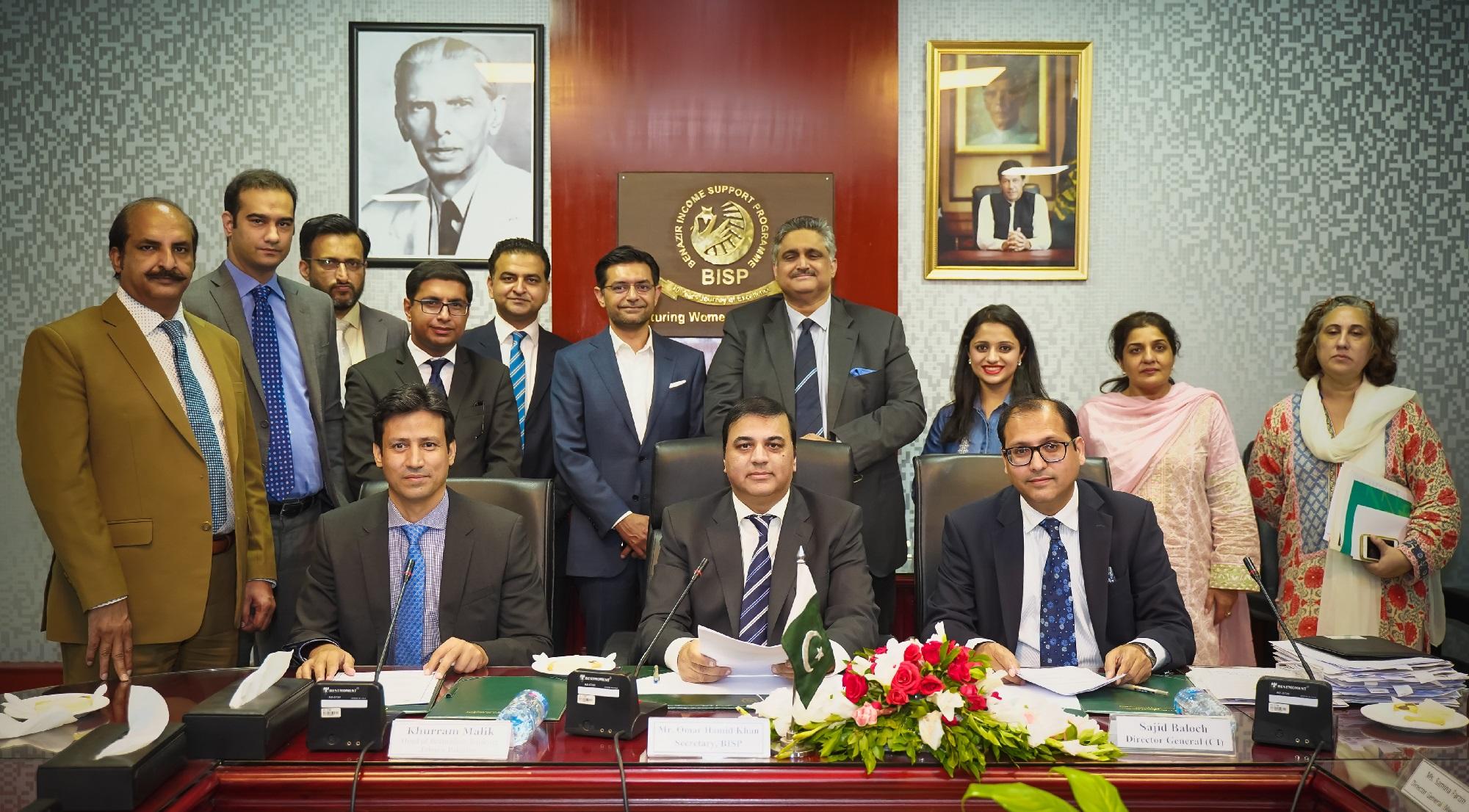 Telenor Pakistan and Telenor Microfinance Bank join hands with BISP to empower beneficiaries through business opportunity &microlending
Continuing their pursuit to the shared mission of empowering the Pakistani society, Telenor Pakistan and Telenor Microfinance Bank have partnered with the Benazir Income Support Program (BISP) to facilitate its beneficiaries across Pakistan in severalways that include creating business opportunities, granting microcredit, and extending support in education and health in the long run.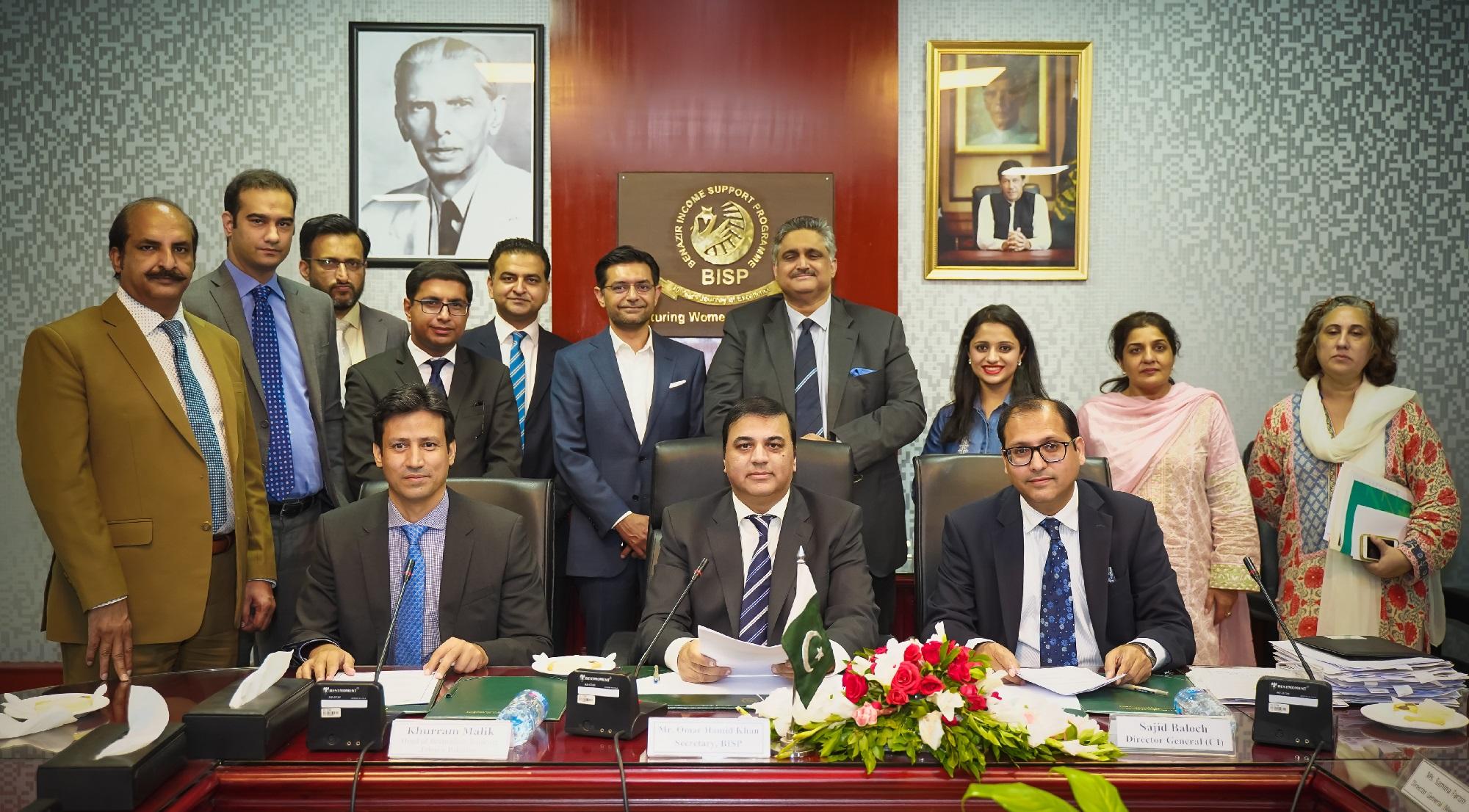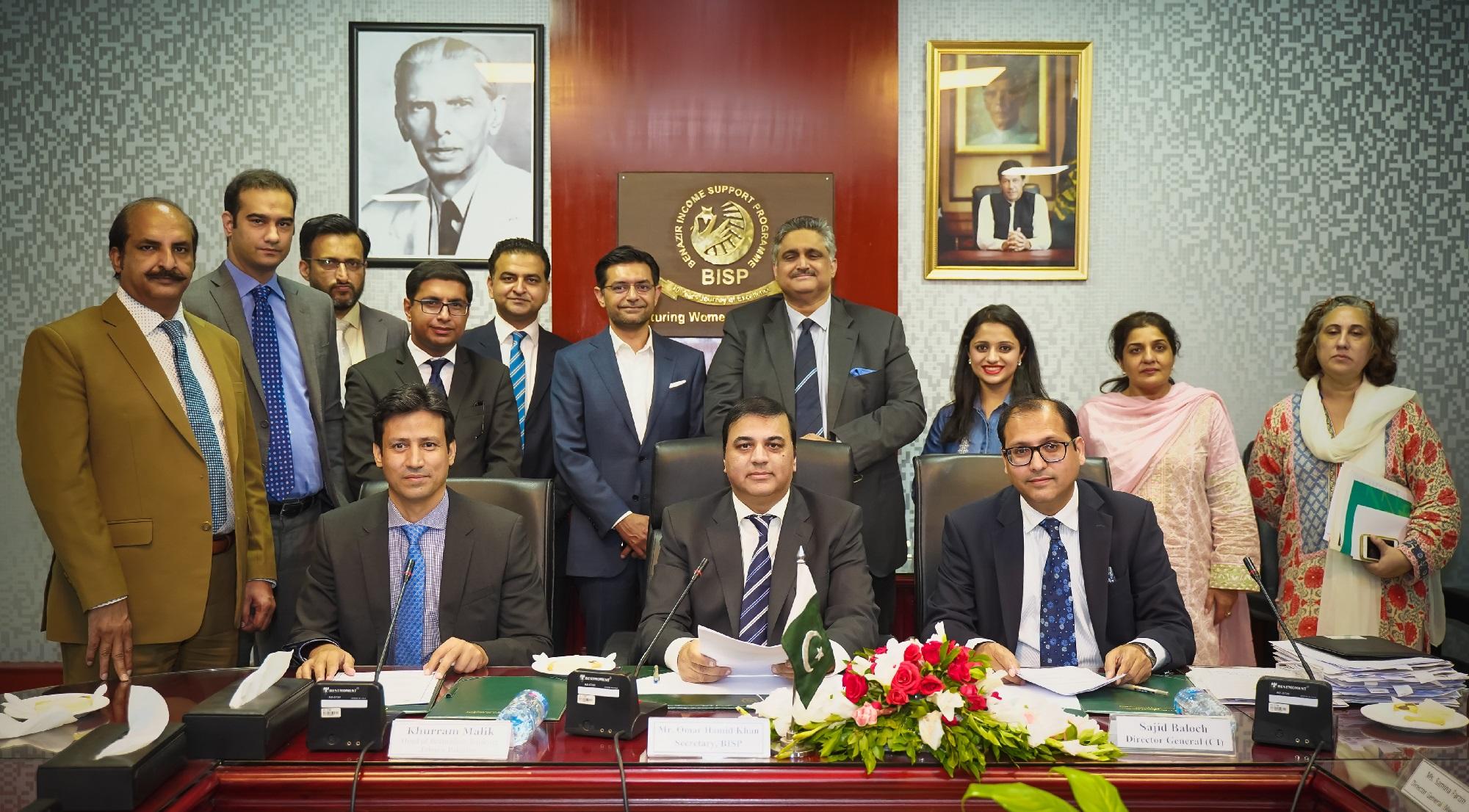 As per the agreement, Telenor Pakistan and Telenor Microfinance Bank will select BISP beneficiaries as potential retailers for GSM & Financial products. Telenor Pakistan will give the chosen beneficiaries a unique opportunity to become retailers of its GSM products and services and thus improve their source of livelihood. Telenor Pakistan will pilot this initiative in Chakwal District among 20,000 beneficiaries, which will be later scaled to 34 Districts with a reach to 1.2 million people. Moreover, Telenor Pakistan will enlist BISP as a partner for its CSR contributions, be it in kind or cash, to help support beneficiaries in emergency situations or natural disasters.
Through the partnership, Telenor Microfinance Bank will reach out to the beneficiaries identified by BISP to assess their credit worthiness and provide them with micro-loans. In the process, the Bank will also educate customers on the uses of m-Wallets, handling and repaying of the micro-loans, and graduating to higher loan amounts.Customers will also be offered a term-life insurance product with natural and accidental death cover of PKR 100,000 including pre-existing conditions.
"We are pleased to have joined hands with Telenor Microfinance Bank and BISP to extend the best of our contributions to the deserving citizens," said Haroon Bhatti, Chief Business Officer, Telenor Pakistan. "All three of the agreement partners including Telenor Pakistan, Telenor Microfinance Bank, and BISP share the vision of an empowered Pakistan where every citizen has access to opportunities and solutions to improve means of their livelihood and provide a better lifestyle to their family. The partnership also aims to fight unemployment as more people will be able to start their own business."
"This partnership is of great significance to us as it enables the underserved by providing them access to flexible micro-loans." said Khurram Malik, Head of Branchless Banking, Telenor Microfinance Bank. "Driven by our mission of empowering societies, we will continue to lead in innovating financial solutions to the people of Pakistan and contributing to the country's vision 2025."
"Running this unmatched poverty alleviation program in Pakistan since 2008, we have helped millions of deserving families fight inflation and enhance their purchasing power," said Secretary, BISP Mr. Omer Hamid Khan. "We are pleased to partner with the country's leading digital services and microfinance players to empower the BISP beneficiaries in more innovative ways. We are thankful to both parties for finding ways to help the deserving create their own sources of livelihood and gain access to formal financial solutions which will work to boost financial inclusion nationwide. We hope that the collaboration goes a long way and yields results that beat expectations."
In the long run, the partnership may also cover Telenor Pakistan's Safe Internet Program as well as the e-Education project. In the Safe Internet Program, Telenor educates girls and boys on using Information Communication Technology (ICT) and the Internet responsibly in a safe manner. In the e-Education project, Telenor provides free-of-cost international-standard digital educational content to primary schools in order to improve conceptual understanding of science and other subjects.