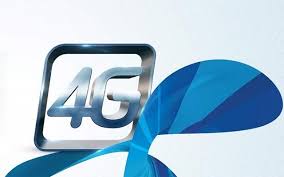 Telenor Velocity Partners with incubation centers and accelerators to facilitate the startup community
Tosupport budding Pakistani startups on a larger scale, Telenor has widened the scope of its flagship 'Velocity' accelerator by partnering with incubation centers and other accelerators. Telenor Velocity is Pakistan's first telco-led accelerator that helps promising startups overcome the barriers holding their business back and work closely to identify steps they need to take to achieve rapid and sustainable growth.
The Velocity Partnership Program
Through the Velocity Partnership Program, country's top incubators, accelerators, investors and co-working places can partner with Velocity and gain access to a comprehensive suite of services and tools that can prove pivotal to the growth and sustainability of their startups.NIC Peshawar, NIC Karachi, Plan X, Plan9, NSPIRE, 10xC, GIKI and Daftarkhwan and have already joined the Velocity Partnership Program with their startups gaining access to the Velocity Suite.
"At Telenor Velocity, we believe that innovation is paramount for finding solutions to today's challenges, regardless of how big or small they are. That is the reason why we are determined to promote and nurture entrepreneurial culture in Pakistan," said DurdanaAchakzai, Chief Digital Officer at Telenor Pakistan. "Through the Velocity Partnership Program, we aim to have an even bigger impact by giving startupsaccess to our ever-growing 43 million plus customer base, state-of-the-art data analytics, APIs, payment integrations, expert mentoring , and outreach to investors."
How It Works
Partner incubatorsand accelerators'best startups with a ready Minimum Viable Product (MVP) and tractionhave the chance to benefit from Telenor Velocity's accelerator program. Application approval is on a rolling basis with startups gaining access to the Velocity Suite virtually from the convenience of their co-working spaces (partner premises). The programcharges no fee or equity from the partners or their startups.  Startups outside of partner network canapply to the acceleration program here.
"In a small span of time, Velocity has helped multiple startups reach out to millions of potential customers, connect with multiple industry experts & mentors, and helped startups raise funds of more than USD 2.2 Million," said Shahjahan Chaudhary, Director  NIC Karachi. "These are some impressive figures that make us proud of this partnership with Telenor Velocity. We also appreciate the approach Telenor has towards promoting the startup culture in Pakistan by making its services and tools available to promising startups so solutions to everyday challenges can be found in technology."
Benefits for the Partner
The Velocity Partnership Program will result in helping partners attract and retain the best of their startups while opening doors to future collaboration between telecom industry and the innovation ecosystem. It is noteworthy that therecent partnership betweenAnt Financial and Telenor Bank will also create immense opportunities for enablement in the fintech space. This goes to show that Telenor is taking bold and concrete steps in the tech space. Some of the features and tools that partner startups will have access to via the Velocity Suite include:
Access to over 43 Million Customers – State of the art Data analytics & SMS campaigns
Online Payments Integration
Advertisement on Telenor Pakistan's digital channels
App placement on Telenor Shelf – Google Play
Telenor Pakistan APIs (SMS, location, DCB, OTP, O-Auth etc.)
Telenor Bank APIs (Mobile Account, Payments & Disbursements)
Discounted access to the Managed IOT cloud Platform
Mentorship from Industry leaders &Telenor Pakistan experts
"It's a great step for Telenor and us at Plan9 toward realization of our digitization goals for Pakistan," said Atif Mumtaz, Director EntrepreneurshipPITB. "To speed up progress in the Pakistani startup scene, collaboration and sharing information, skills, and resources is key. I'm glad that Telenor is keeping a very open approach to sharing its assets with startups and nurturing young talent of Pakistan. We are pleased to be partners with Telenor and hope that the bold step will contribute significantly to the promotion of startup culture in Pakistan."