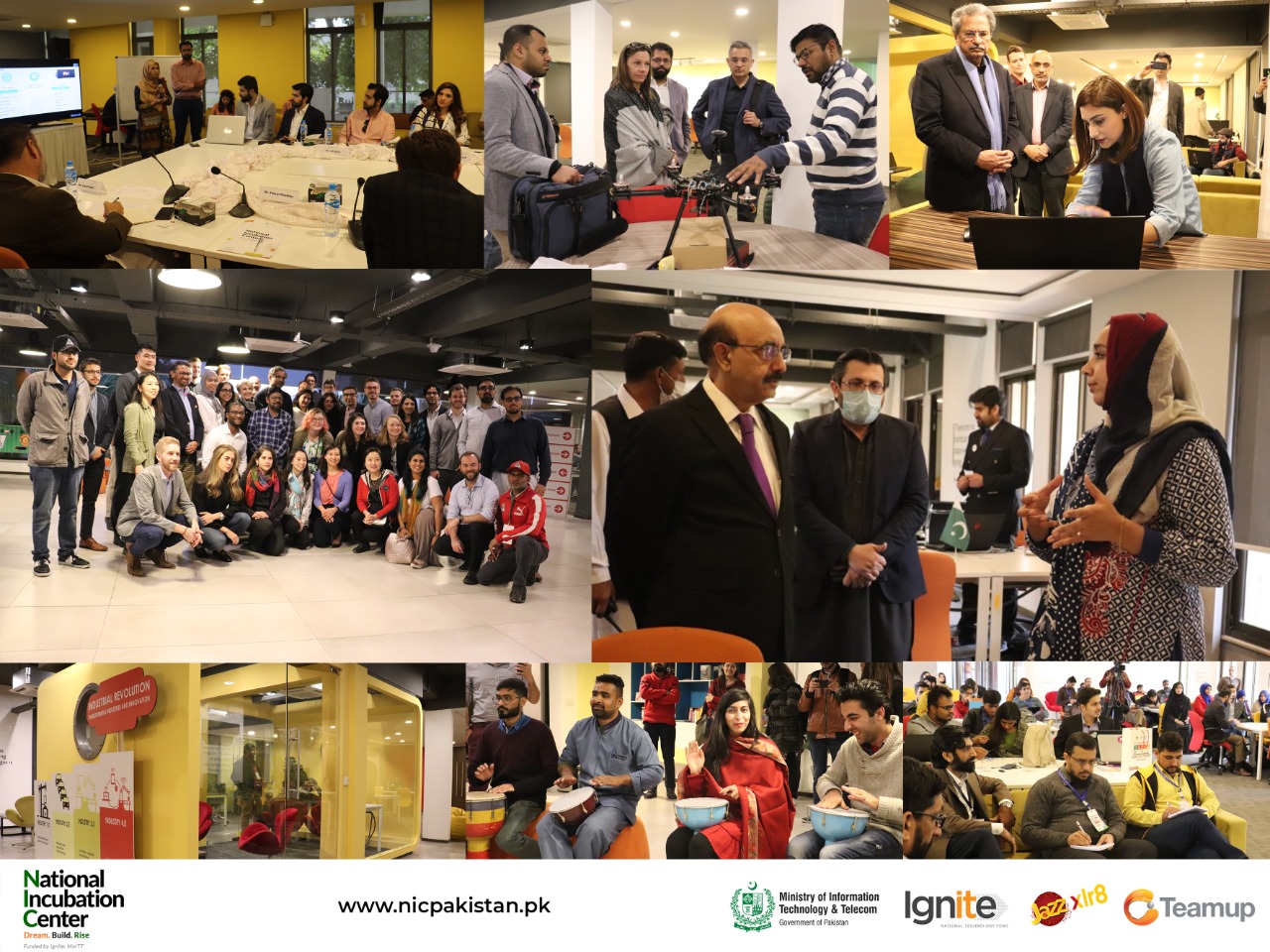 The National Incubation Center Applications Open for Startup Incubation Program
The National Incubation Centre, Pakistan's largest innovation center for startups, managed by Teamup and Jazz, is accepting applications for its 11th Cohort. This is an opportunity for entrepreneurs to become part of the top incubation program in the country and scale up their startup business solutions.
Launched in 2017, the National Incubation Centre has incubated more than 230 startups over 10 cohorts, working closely with more than 520 founders, helping them take charge of their businesses and do things they never thought possible.
The NIC startups have, to date earned a combined revenue of more than PKR 2.34 billion and created more than 15000 jobs. Many startups have attracted investments from local and international VCs and angel investors, and have represented Pakistan on multiple global platforms, earning recognition for the impact they've created.
The NIC has a strong alumni network, with many graduating startups making an impression across the globe. DigiKhata, Slosh AI, MeraFuture, MYTM, are just a few names that have disrupted industries, won various national and international awards, secured investments and grants, created job opportunities, and addressed various challenges faced by the world today.
The team at the NIC is looking forward to adding to their community of impactful, inspiring, and ferociously innovative startups. The incubation program provides a range of free benefits for startups, including one year access to the award-winning Islamabad based NIC co-working space. The program is hybrid in nature, with virtual and on-premises coaching offered to help entrepreneurs grow their businesses from anywhere in Pakistan.
As the NIC completes five years of operations, the incubation program is more enriched than ever. With a highly customized curriculum designed to cater to startups at different stages, and a strong focus on investment readiness, networking and world class training and mentorship, the program is well suited for startups seeking support to scale their ventures at any stage.
Selected startups undergo regular training and mentorship to meet their individual needs in the areas of product development, design thinking, growth hacking, financial management, market research, advertising, pitching to potential investors and much more.
If you are an entrepreneur seeking to scale your venture, or have a proof-of-concept, or a sound business idea that needs validation, do not miss this opportunity to become part of the largest incubation program in the country.
For more details, and to apply, please visit https://nicpakistan.pk/get-incubated/
The last date to apply is the 18th of November 2021