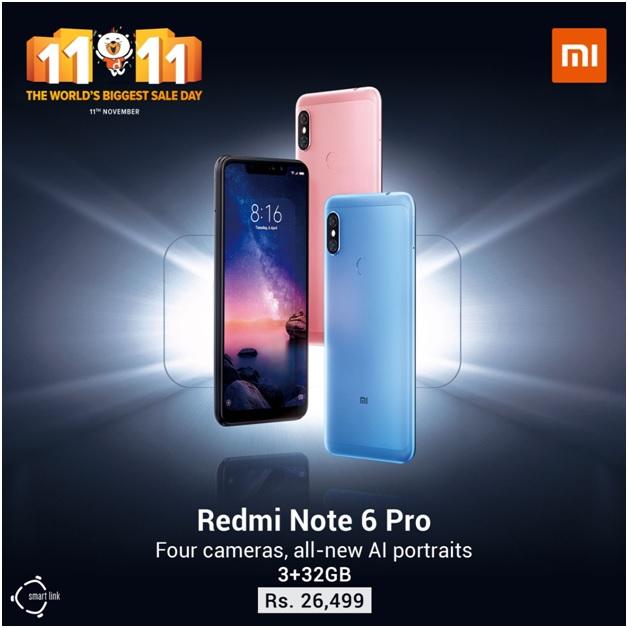 Xiaomi Pakistan sets up a new record in Daraz 11.11 2018
Xiaomi has been declared the number one selling brand on Daraz 11.11 Mega Sale, 2018.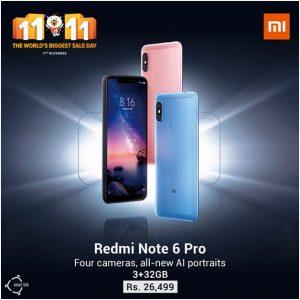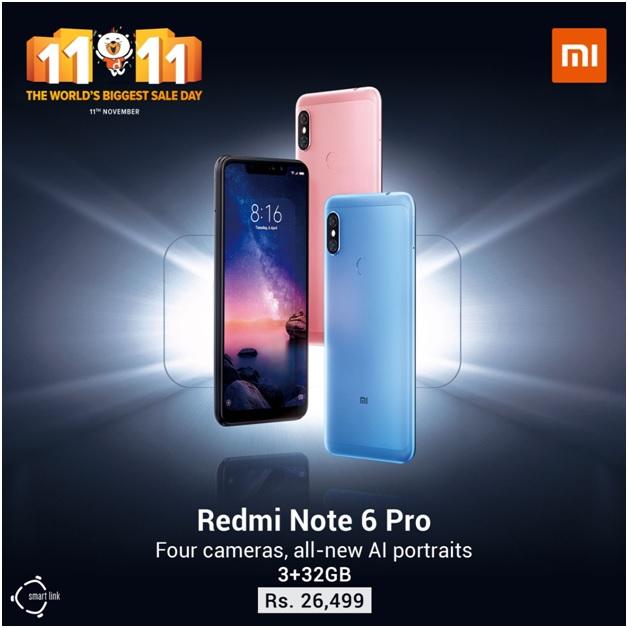 Xiaomi today announced its triumph in the field of E-Commerce in Pakistan, consistent with attaining number one rank among the top-selling brands on Daraz 11.11.
11.11 is a global event formerly taken place on international grounds and this is the world's biggest sale event to ever take place for the first time in Pakistan.  Xiaomi couldn't be happier to be at the forefront of it by being the Gold sponsor. 11.11 Sale is the ultimate showstopper when it comes to the E-Commerce platforms in Pakistan. Mi showcased Exclusive Launches, Flash Sales, Mega Deals and took the lead by crossing 6,000 orders within 24 hours of the Sale being live. We are very proud to see how far Xiaomi has come with its journey with Daraz and how the E-commerce markets have flourished and yet are still growing at a supersonic speed.
The 11.11 Mega Sale went live on November 11, 2018 and will go onto November 15, 2018. 11.11 Mega Sale featured a firework of Exclusive launches such as Redmi Note 6 Pro which is originally worth Rs. 30,999 but on Daraz 11.11 it is available for Rs. 26,499. The entry-level dual camera king- Redmi 6 is worth Rs. 22,999 but on Daraz 11.11, it is available for Rs. 16,500. Xiaomi's timeless innovation was brought to Pakistan via Smart Link Technologies with honest pricing.
Occupying the designation of being the 4th largest smartphone manufacturer in the world, Xiaomi has overwhelmed online markets in Pakistan with its wide range of Eco-Products. Earlier Mi Pakistan also obtained the number one position as Mi Band was declared the number one fitness tracker in Pakistan.
Xiaomi Pakistan has brought forth some of the most reliable products in the technological world including not only smartphones but also a wide range of Eco-Products. Mi Pakistan has managed to host a number of exclusive launches, Flash Sales and Discount Offerings on E-Commerce platforms with a number of record-breaking achievements.
As witnessed by thousands in number, Xiaomi has its own online presence. Xiaomi is the only brand with a community of its own and a platform like MIUI forum. It provides it Mi Fans with a platform to conquer a community with no boundaries. That is the kind of timeless innovation that Xiaomi intends to provide at honest pricing. It is a leading brand in the world of technology and dictates a standing that demands that its worth is highlighted. Thus, it claims the hearts of many and retains its spot at the top on Daraz.