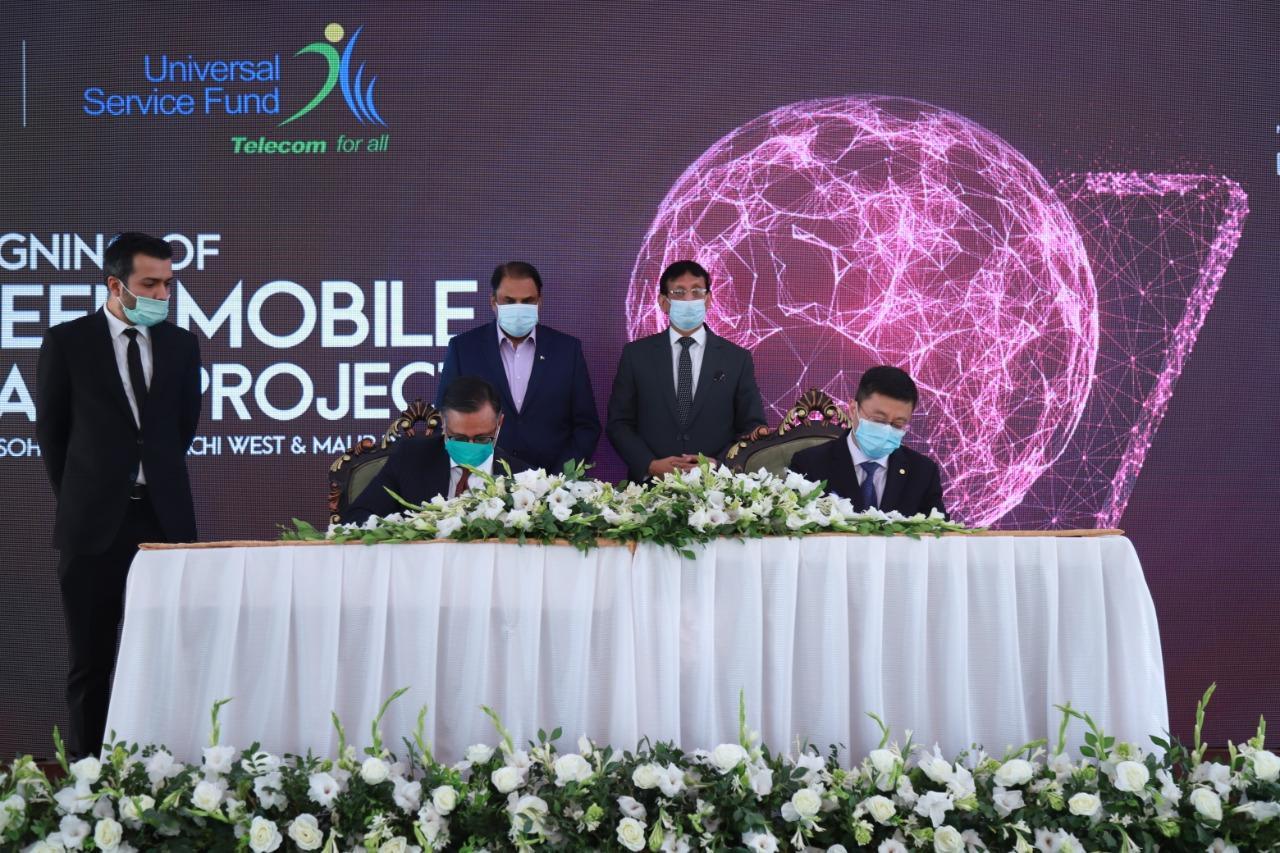 Zong 4G hosts USF contract signing event at its Islamabad HQ
Islamabad- November 4th, 2020- Pakistan's leading connectivity and digital services company, Zong 4G, hosted the USF contract signing ceremony at its Islamabad headquarters. The event was attended by the Minister of IT & Telecom Syed Amin Ul Haque, Chairman PTA Major General (R) Amir Azeem Bajwa, Federal Secretary (IT & Telecommunication) Shoaib Ahmad Siddique, Zong 4G Chairman and CEO Wang Hua and USF CEO Haaris Mahmood Chaudhary besides other dignitaries from the corporate and government sector.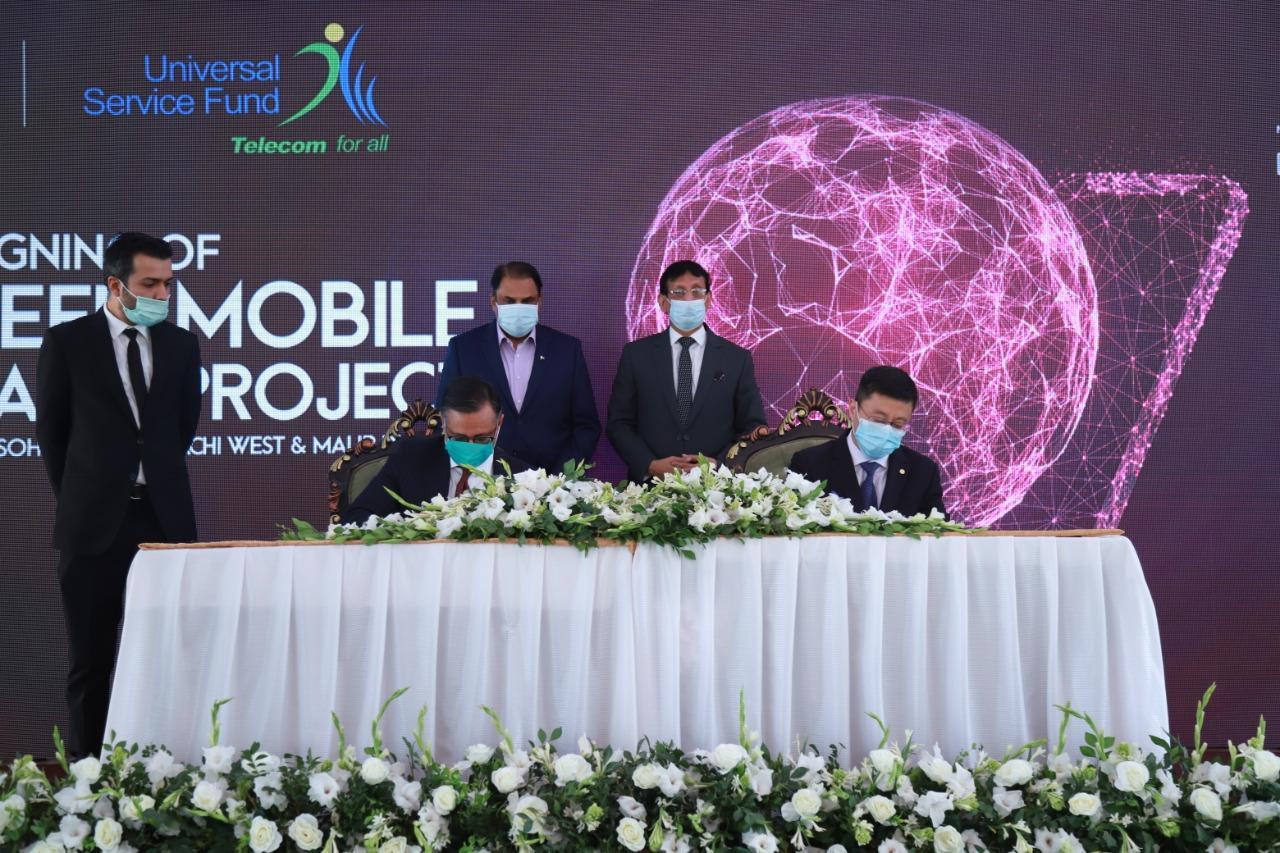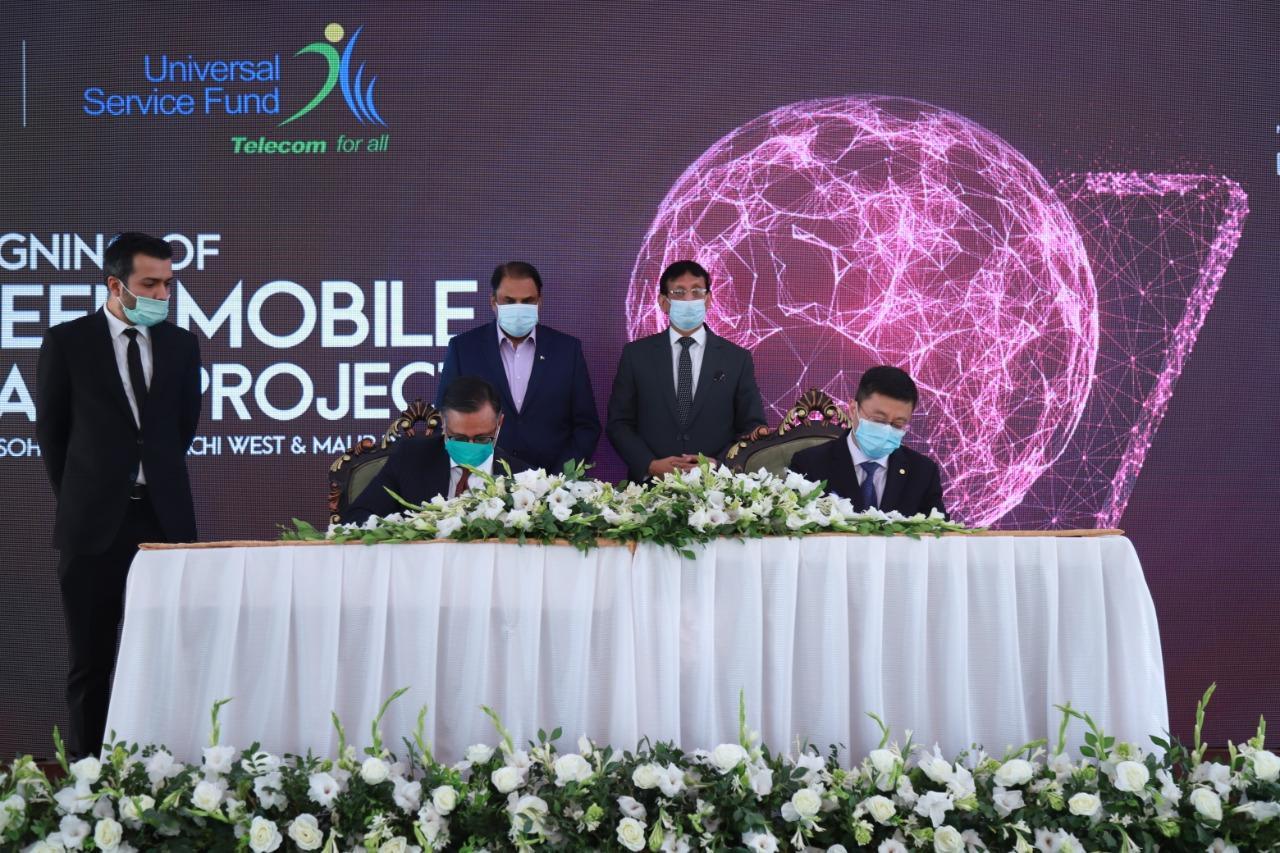 Being the leader of digital transformation in the country, Zong 4G is committed to reducing the digital divide in Pakistan and is striving to extend the benefits of ICT technologies to the masses across urban centers and far-flung locations. During the event, Zong 4G signed the USF contract for network expansion across the unserved areas of Balochistan which it won last month along with the contract signing for the recently won contract for deploying the network in Karachi West and Malir.
On the occasion, Minister of IT & Telecom Syed Amin Ul Haque said: "The efforts of both USF and Zong 4G towards accomplishing a seamlessly connected and empowered Pakistan are truly praiseworthy. We have an uphill journey ahead of us where we aim to position Pakistan on the global map of innovation. Thanks to telecom and digital services players like Zong 4G, we're moving forward with the right pace toward our goal of a Digital Pakistan."
Zong 4G's Chairman and CEO Wang Hua said: "Since its inception, Zong 4G has been at the forefront of digital transformation in Pakistan, striving to bring the unserved and underserved areas and masses under the folds of connectivity and digital inclusion through the widest and largest network of the country. We thank USF for awarding us this project and the government of Pakistan for supporting us in pursuing our passion for an empowered and Digital Pakistan. We stay committed to our mission of serving the Pakistani people in all possible ways through our state-of-the-art technology and No.1 Network. And a project like this simply fuels that passion of ours."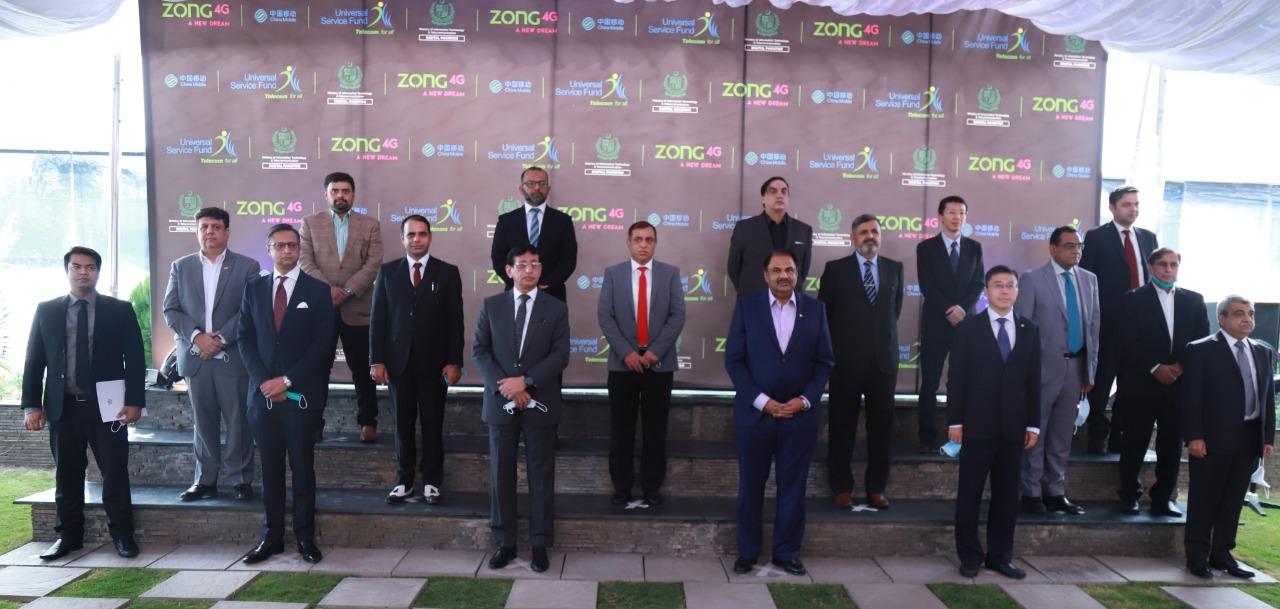 Also sharing his thoughts on the occasion, USF CEO Haaris Mahmood Chaudhary said: "We are passionate about empowering the people of Pakistan by easing their access to connectivity and enabling digital solutions. To push our empowerment agenda in the underserved areas of Balochistan, we found the right partner in Zong 4G and hope that our mutual digital inclusion will be met through this project."
Zong 4G is Pakistan's number one network with the widest and largest coverage in the country. It's also the foremost technology operator in the country with an unrelenting focus on customer-centricity. Besides many other accolades, Zong 4G's network superiority was also recently recognized by Opensignal – an independent global standard for analyzing consumer mobile experience – which ranked Zong 4G the best in the top five service areas that include Video Experience, Download Speed Experience, Upload Speed Experience, 4G Availability, and 4G Coverage Experience.