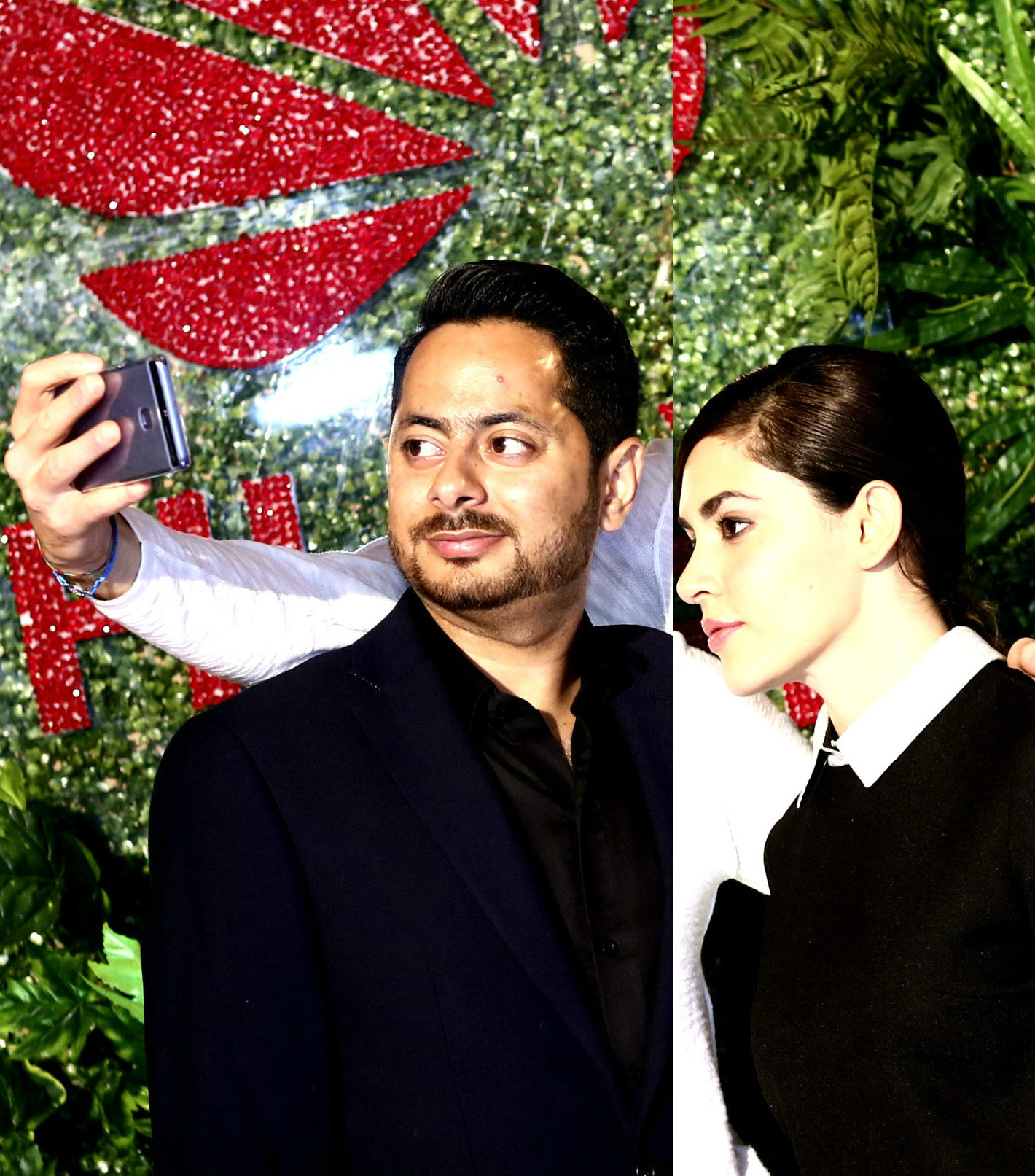 Huawei Pakistan Shakes Up Arab Fashion week To Avant-garde fashion and Beyond
Huawei Pakistan Shakes Up Arab Fashion week  To Avant-garde fashion and Beyond
Lahore: 17th October, 2016:  At Arab Fashion Week in Dubai representing the 22 Arab countries, Huawei sets new precedent for fashion from Avant-garde to modern tailoring by innovative & dexterous Lebanese designer Rami Kadi's technology inspired couture creations.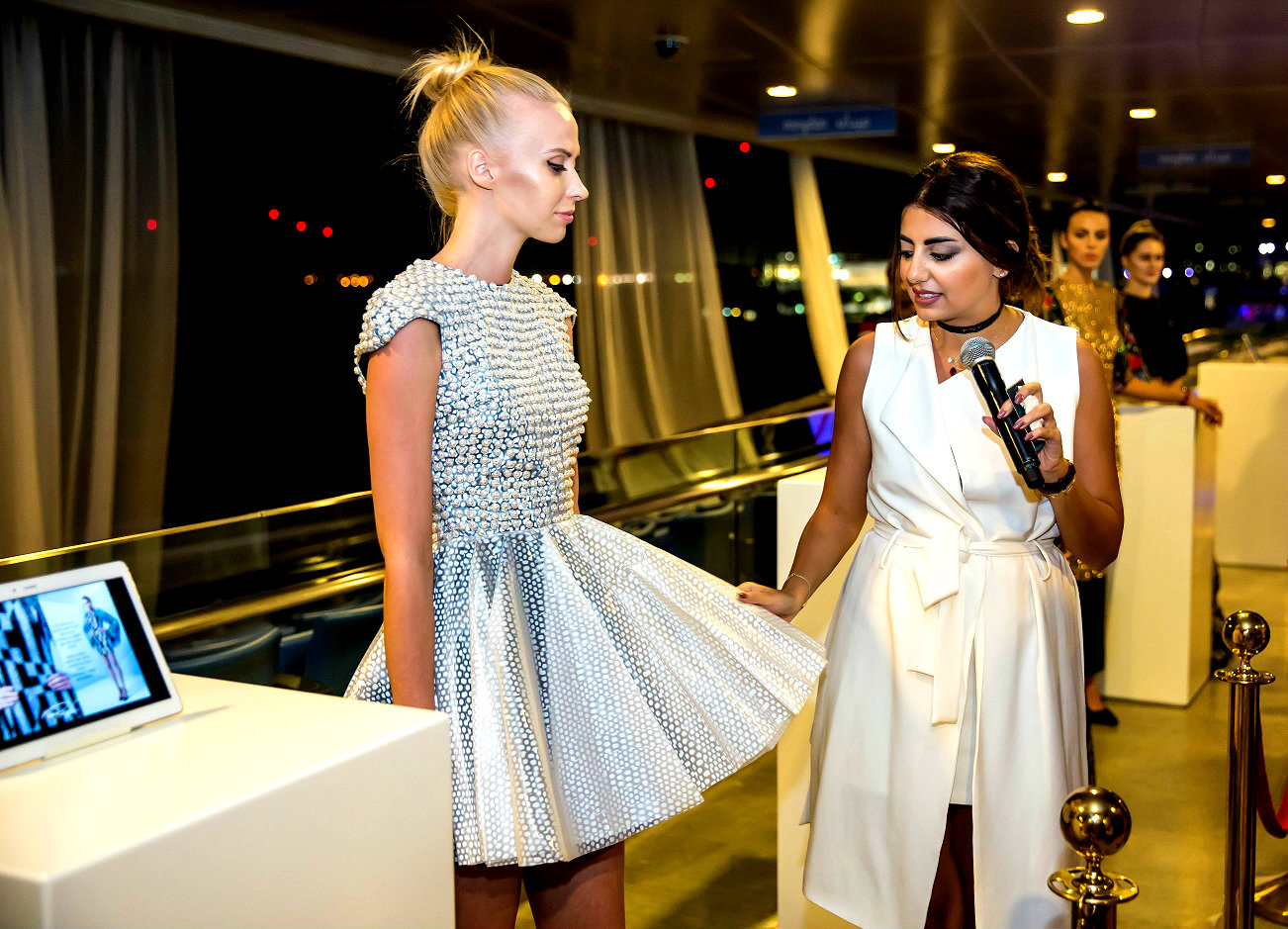 The looks celebrate the synergy between fashion and technology and the ten pieces were selected from the Parades Nuptiales, Illusions Exquise, and Lucioles Glow in the Dark collections. As a title sponsor of the third season of Huawei Arab Fashion Week, Huawei set out to elevate the standard for design in the technology landscape and Kadi's distinctive creations were the ideal choice for this.
Each of the stunning pieces on display at the Huawei lounge reflected the natural harmony between design and innovation, a notion that Kadi himself believes will fuel the future of fashion.From luminous textures to 3-D silk braiding, the creations were a direct result of Kadi's attention to detail for perfection, cutting-edge development techniques and careful selection of material.
The thematic pieces are hand embroidered using shimmering textures made from silk, metallic threads, ribbons, sequins, and raffia to create looks that reimagine the identity of femininity and exploration.Commenting on the collaboration, Huawei Regional MEA Marketing Director Myriam Benaroya said, "As the fashion industry continually incorporates technology into the motif of their designs, this will open up new opportunities for companies to venture towards collaborative ideas, much like this one. Rami Kadi is a prime example of how fashion and technology can come together to set a new standard in design and we are so excited to present him as a Huawei designer this season."Pakistan fashion industry has changed tremendously in the past few years following shift in lifestyle and improvement in the sociopolitical climate of the country. Kadi is famous in building bridges across cultures where East and West meet and his recent creations showcased at the Huawei lounge shall make inroads into the Pakistan's fashion scene.Huawei Arab Fashion Week (HAFW) was honored with the presence of Deputy Genral Manager of Huawei Pakistan Mr. Fraz Malik Khan and Mr. Salman Javed (Marketing Manager). The glamorous event was attended by famous media personalities and glittering fashion icons from Pakistan; Nur Zehra Qadri, Mehak Elahi, Faria Waqas, Nimra Khokar, Maida Azmat and Umme Ammara. The third edition of the Huawei Arab Fashion Week (HAFW) was held from October 6-10, 2016 at The Meydan Hotel where ready-couture international and regional designers showcased their Spring/Summer 2017 collections.