Spotted Huawei Pakistan At The University Of Management & Technology
 Spotted  Huawei Pakistan At The University Of Management & Technology 
Lahore: 17th November, 2016 – Huawei, the leading global information and telecommunications provider, visited the University of Management and Technology (UMT) in Lahore, for its annual career fair, on November 16, 2016. Huawei recently announced its annual recruitment drive, wherein the global company will be conducting talent-hunt sessions at all the leading higher educational institutions, to recruit the best students for management trainee positions.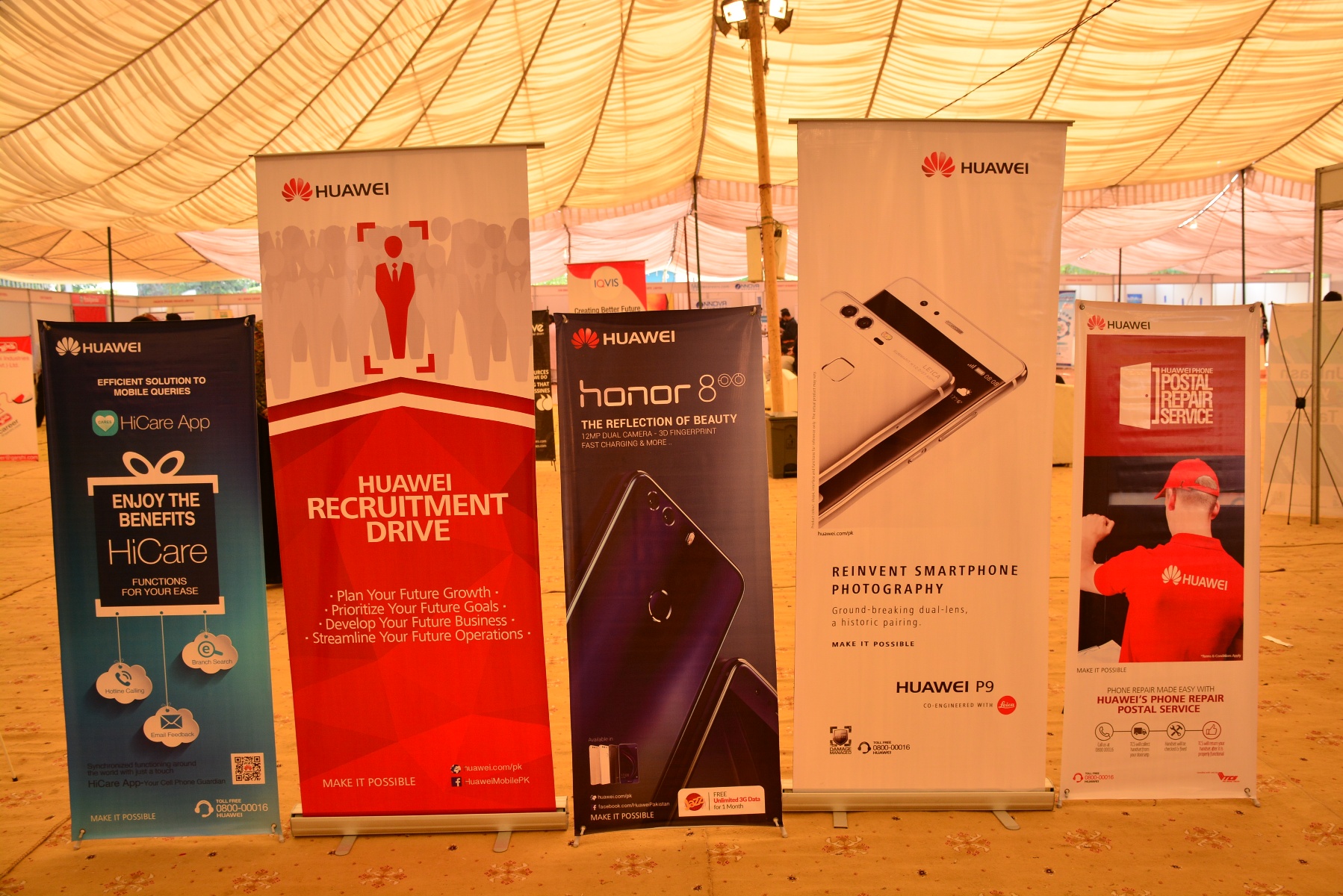 Employment opportunities for graduates will be available in various departments including Marketing, Service, Finance, Supply-Chain and Retail. Huawei Pakistan set up a designated desk in the UMT career fair where trained Huawei professionals were available to provide key information and details about the Huawei business both locally and globally to interested students. Students at UMT will had the opportunity to gain insights into Huawei's exceptional accomplishments, innovative technologies, outstanding customer services, and global operations.
Graduates  also acquired knowledge about the corporate and organizational culture, the structure of the company, as well as growth, training and career opportunities provided by Huawei. Mr Fraz Khan, the Deputy Manager of Huawei Pakistan stated that, "Huawei is an award-winning global player, a leader in innovative technologies and an equal-opportunity employer. The prolific workforce at Huawei is meticulously selected. All ingenious efforts of individual employees and operational teams are handsomely rewarded.
Huawei offers speedy career-progression for the proficient employees, right to the top-tiers of the corporate hierarchy.At the career fair, students not only had the opportunity to get a closer look at Huawei and its culture but also a direct channel to becoming a part of the esteemed organization. The Huawei information desk was also receiving resumes of interested candidates via which after due diligence and screening, all candidates whos profiles match Huawei's requirement criteria will be contacted through the career placement office at UMT. The best and brightest candidates from the received esumes will then be shortlisted for further evaluation.Huawei enjoys an outstanding reputation globally and will be recruiting the most talented students from Pakistan in order to uphold its position as an industry leader in innovation. The company will be conducting recruitment drives at all leading institutions across the country. It currently employs 170,000 employees around the world and offers unparalleled opportunities for fresh graduates to grow and develop professionally.