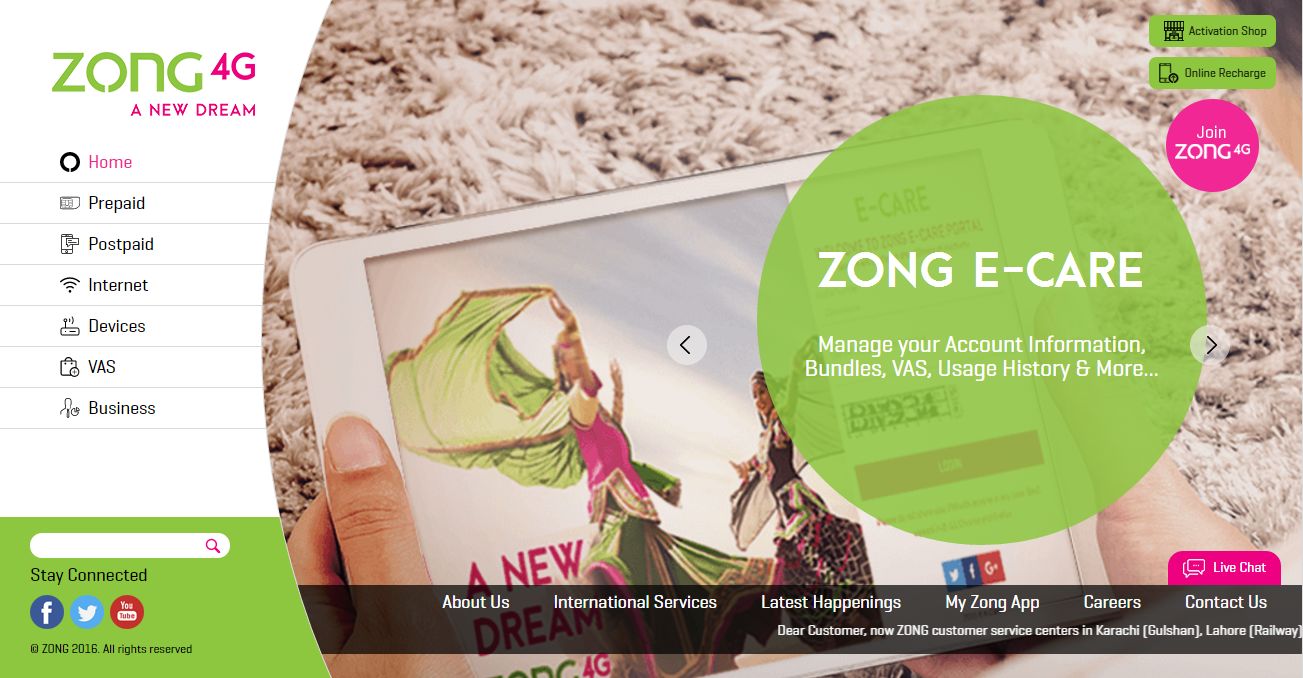 ZONG LAUNCHES NEW WEBSITESIGNIFICANTLY ENHANCES CUSTOMER EXPERIENCE
ZONG LAUNCHES NEW WEBSITESIGNIFICANTLY ENHANCES CUSTOMER EXPERIENCE
Zong, Pakistan's No.1 4G network, redesigned and launched its Corporate webpage aligning it with the brand philosophy of "A New Dream" and giving it a fresh, new, user friendly feel. The company has also restructured some key elements in order to significantly enhance the overall user experience. The newly redesigned website offers a quick and easy access to essential information with a more comprehensive understanding of the Company's innovative voice and data services, particularly company's leading edge in 4G technology.The launch follows a week long activity of interesting social media teasers under the hashtag #ANewLook which amplified customer anticipation and engagement. With several advancements, the website ensures a smooth, time effective and efficient online experience. Here's how Zong has incorporated #ANewLook in their website:
The website has a responsive design that allows the users to experience all the exciting features from various devices.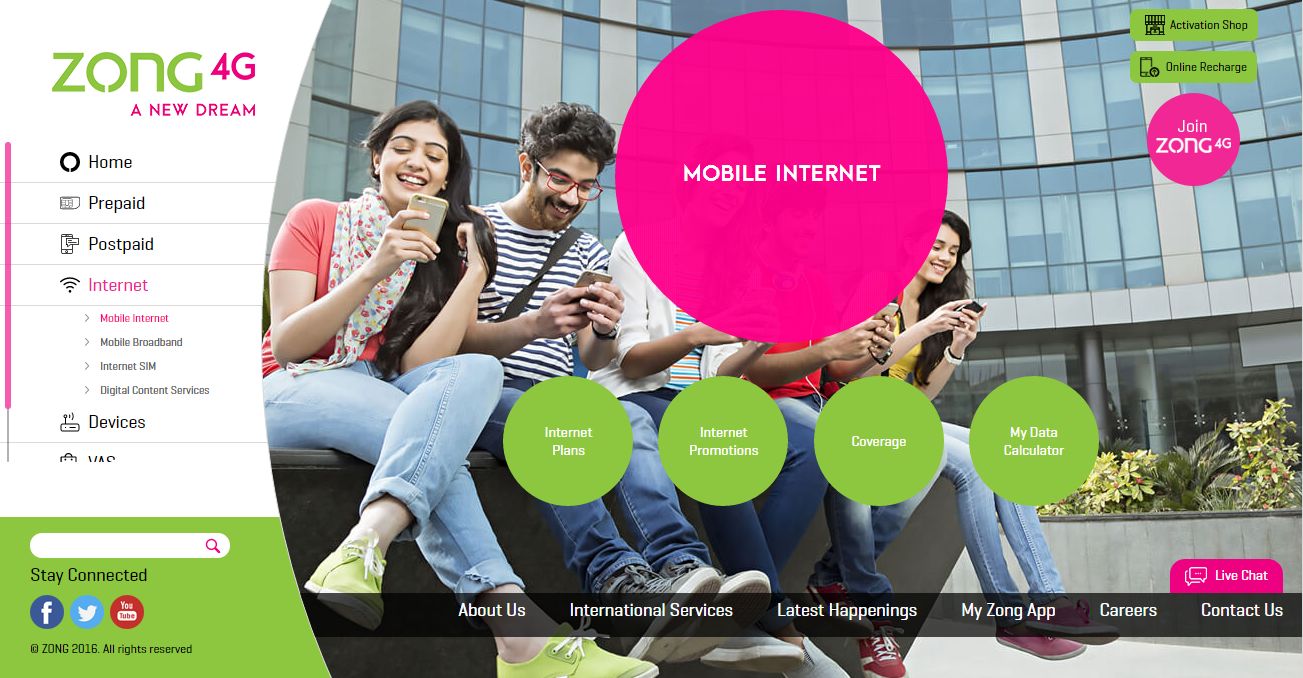 Fresh, Vibrant and Young Look
A new, vibrant look of the website has been designed to make the user experience exciting for the users.
With the new look, it's now easy to find what the user is looking for. The website content is to the point, informative and catchy.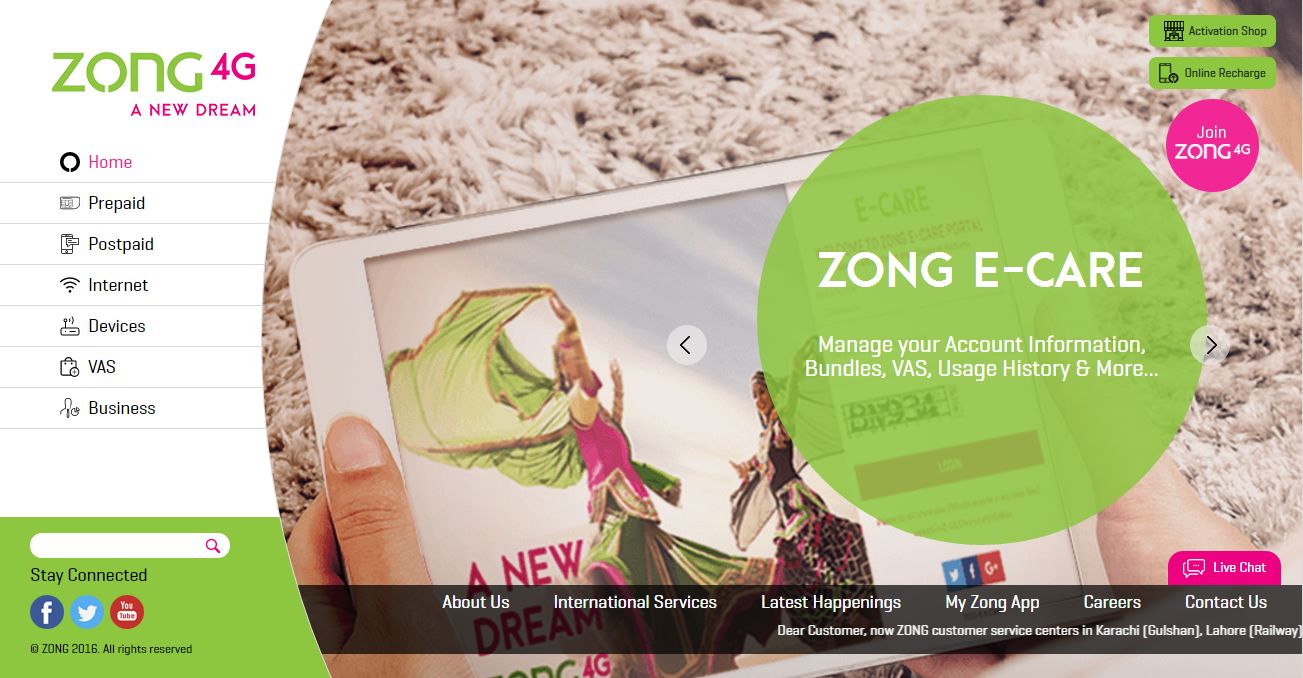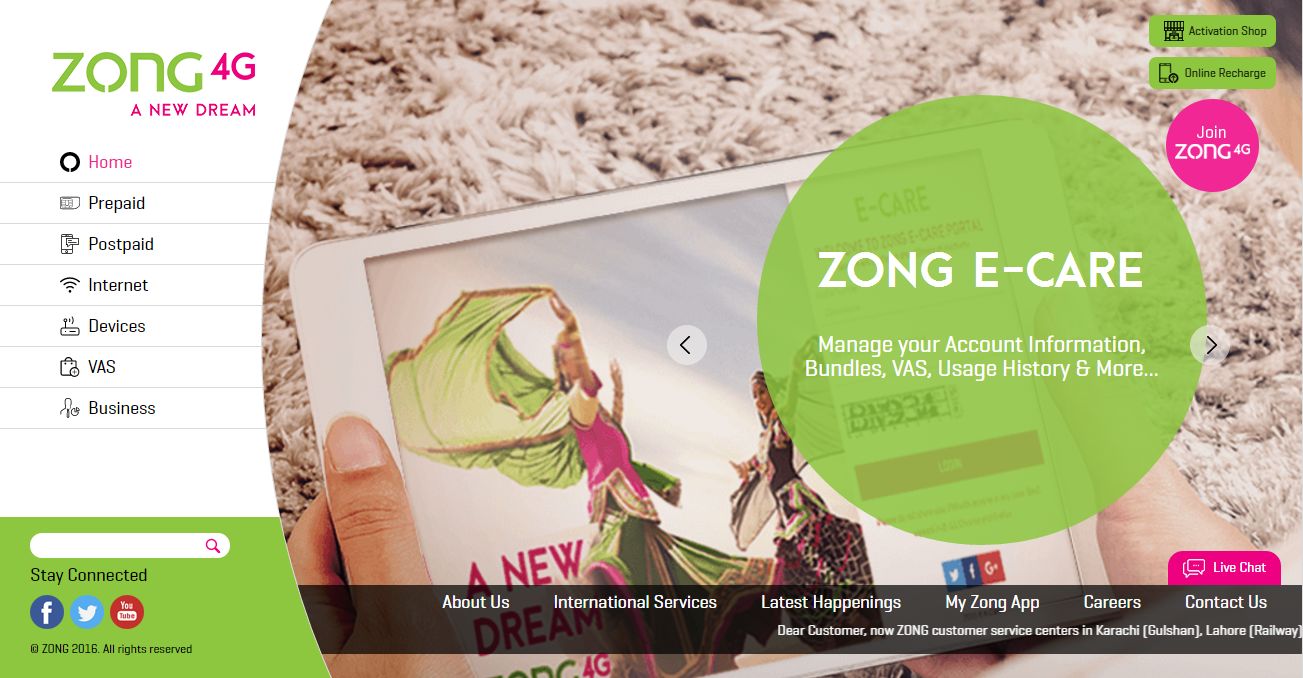 The website is compatible for all screens. Log in from your phones, tablets, desktops or laptops with utmost ease and experience all the exciting features.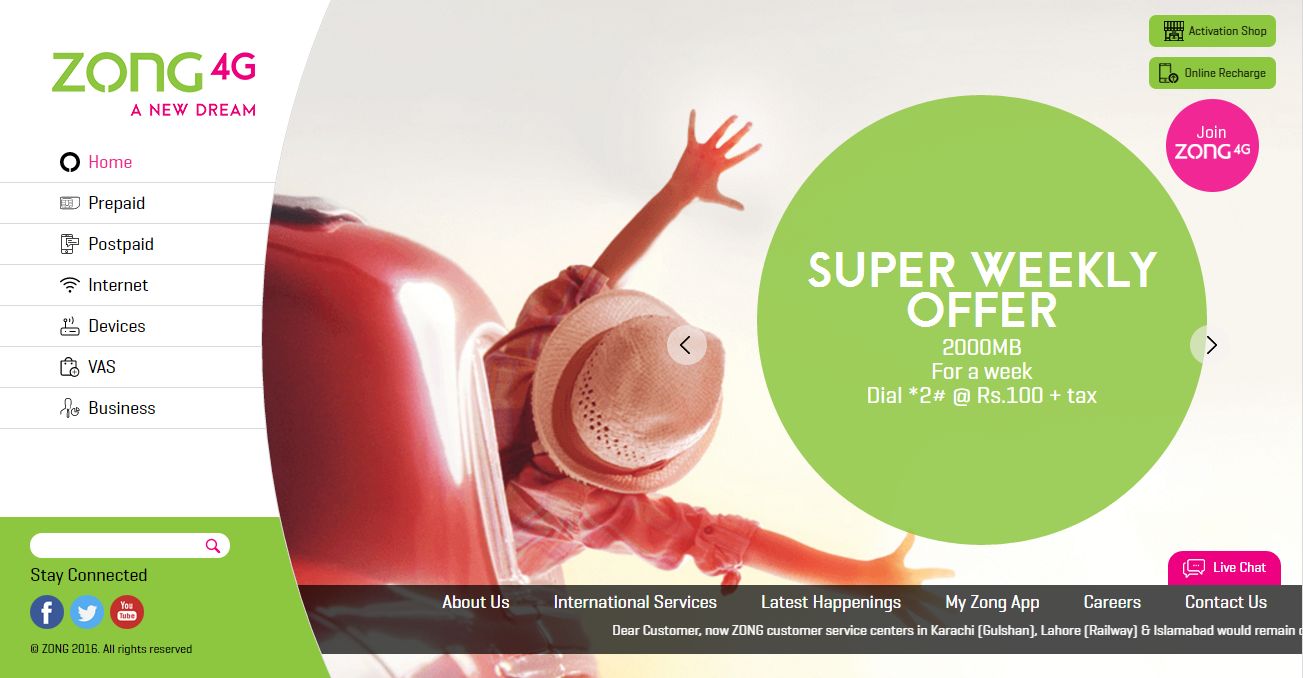 Activation Shop for One-Click Activation of Bundles and Packages
Another exciting feature for all users is the Activation shop which now enables the customers to activate their bundles and packages online with a single click! Talk about saving time, effort and having all this done from everywhere and anywhere.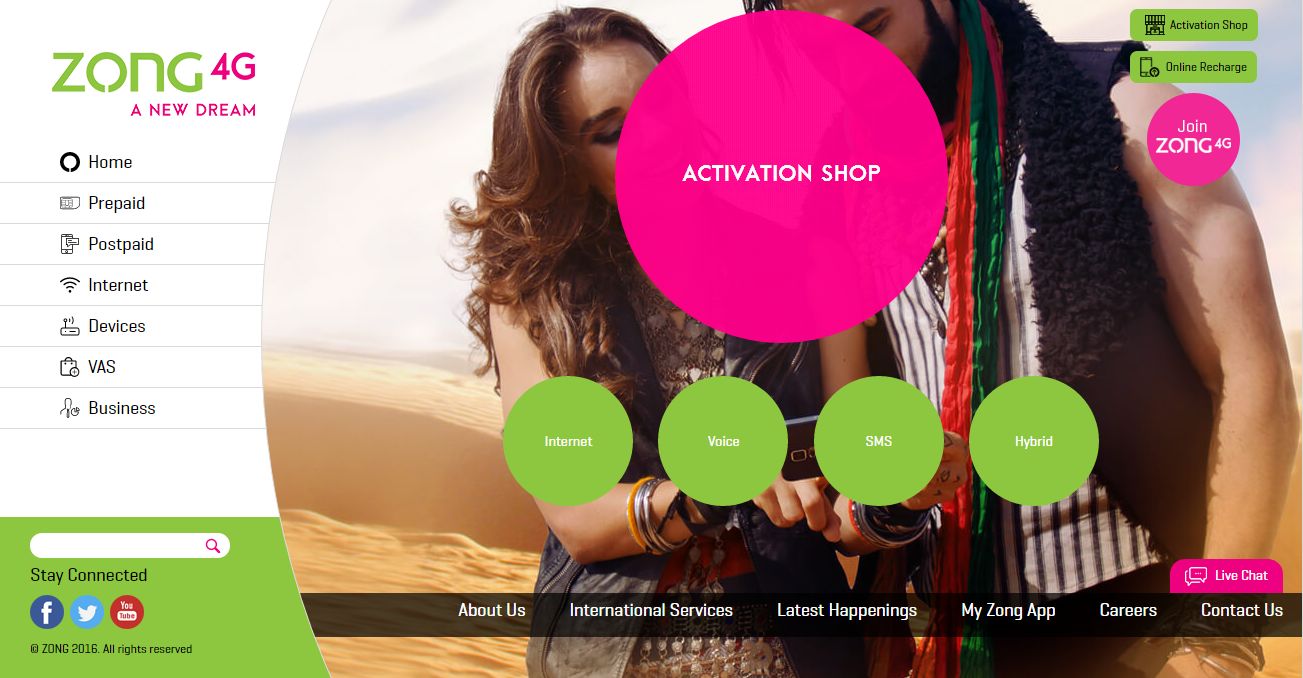 Intelligent Search, Easy Navigation and No Clutter
The website has also enabled intelligent search for the users in order to save time and help them with navigating easily. This also results in no cluttering, making the user experience all the more amazing.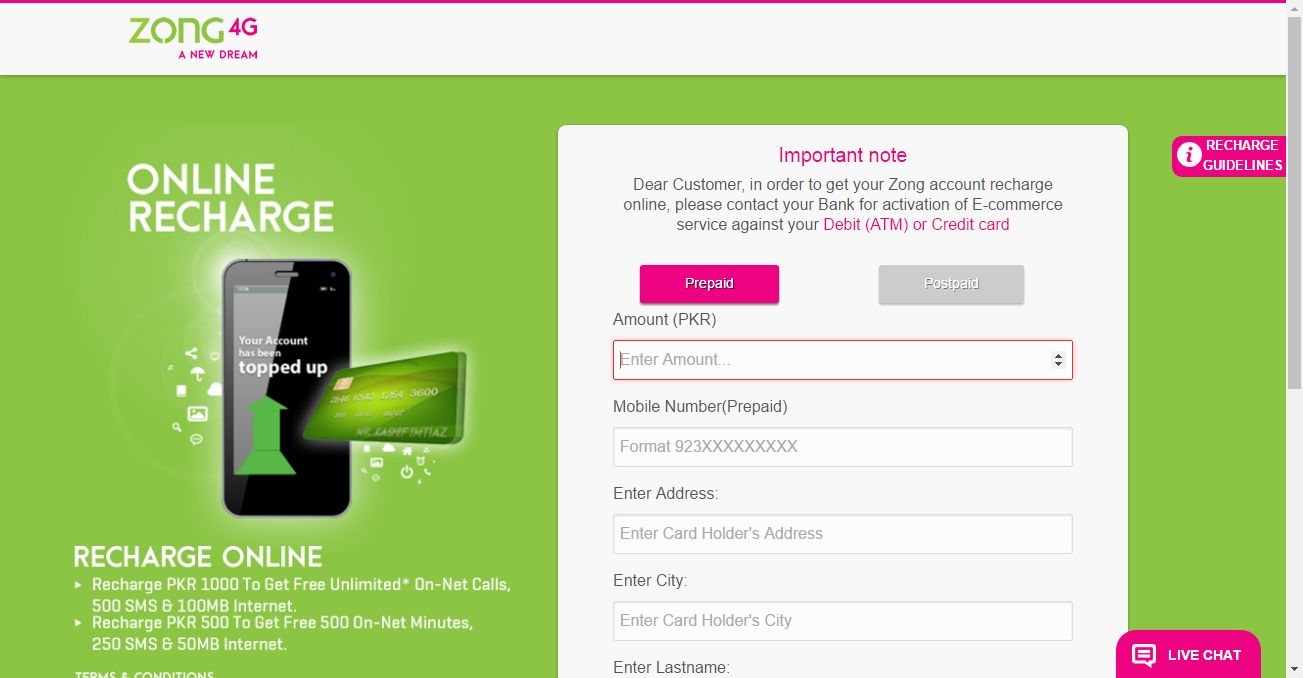 Improved and Quick Load Time
Another important improvement is the quick load time of the website. An efficient, light and easy to navigate interface for all the users to have an amazing online experience from the comfort of their homes.It is to be noted that Zong currently provides 4G coverage in over 200 cities nationwide through a network of 5,000 4G sites. By the end of this year, Zong will add an additional 1,000 4G sites to provide seamless 4G connectivity to millions of Pakistanis. This initiative of redesigning the website is reflective of Zong's commitment to delivering a superior customer experience to its customers and builds on their vision to digitize the Pakistani market.