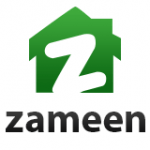 Zameen.com to host Property Open Day event at its Head Office
Zameen.com to host Property Open Day event at its Head Office
Zameen.com, Pakistan's No. 1 property website, is hosting its first-ever Property Open Day event at its Head Office on main MM Alam road in Lahore on April 21, 22 and 23 from 10:00 am to 08:00 pm.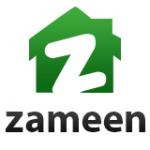 The event will feature trusted real estate projects that are exclusively marketed by Zameen.com. At the Open Day event, visitors will be able to avail limited time discounts on some of the most sought after projects from all across Pakistan.Besides offering on-the-spot discounts, the event will provide an opportunity to meet with the Zameen.com Business Development team. These industry experts will offer turn-key solutions from project development to project sales to over-all project management for landowners looking into developing both commercial and residential projects.
The Open Day event will introduce not one but multiple exciting projects, spanning from Lahore to Gwadar that include Square One, The Springs Apartment Homes, Riverwalk, Canadian City Gwadar, and Country Club Apartments.
The event will also feature the 3D walkthrough facility, which will enable visitors to experience the projects in virtual reality.
To ensure big returns and safeguard investor interest, projects exclusively marketed by Zameen.com go through an extreme vetting process. All necessary documentation pertaining to the projects is checked, approvals from concerned authorities are confirmed, and due diligence is done, before Zameen.com takes on a project.
The Open Day is a unique real estate investment activation that offers investors and genuine buyers profitable investment opportunities with excellent potential returns on investment.
The portal was founded in 2006 and currently boasts a team of around 1,000 employees in 24 cities across Pakistan. For its services in the field of IT, Zameen.com also won the FPCCI Excellence Award in 2016.