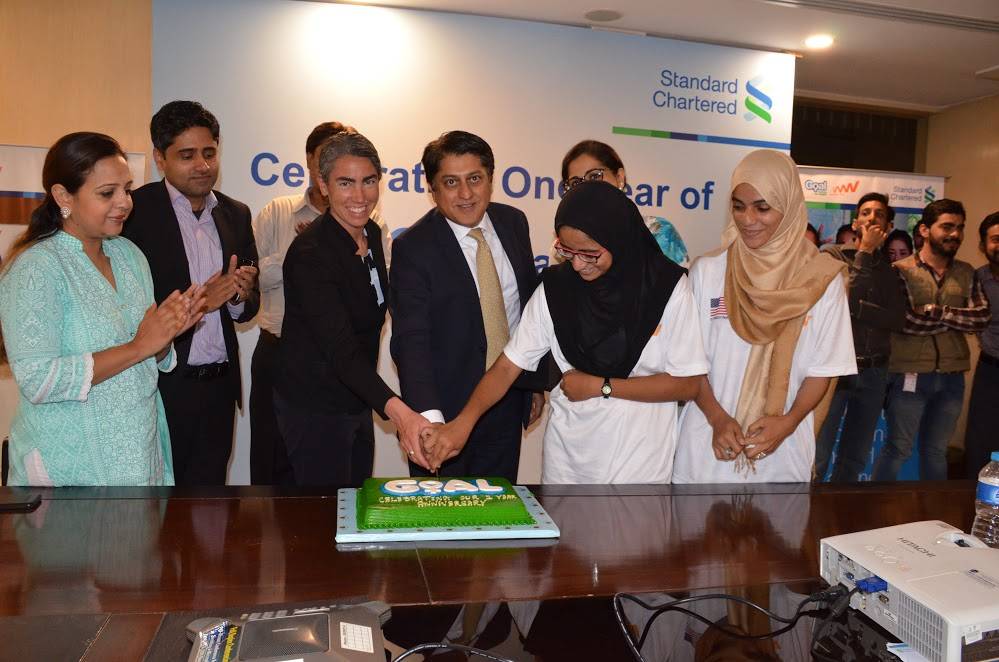 Standard Chartered exceeds one year target for Goal beneficiaries in Pakistan
Standard Chartered exceeds one year target for Goal beneficiaries in Pakistan
Karachi (April 20, 2017) : Goal is Standard Chartered's leading education programme that provides financial literacy, life skills and employability training to low-income adolescent girls across its footprint.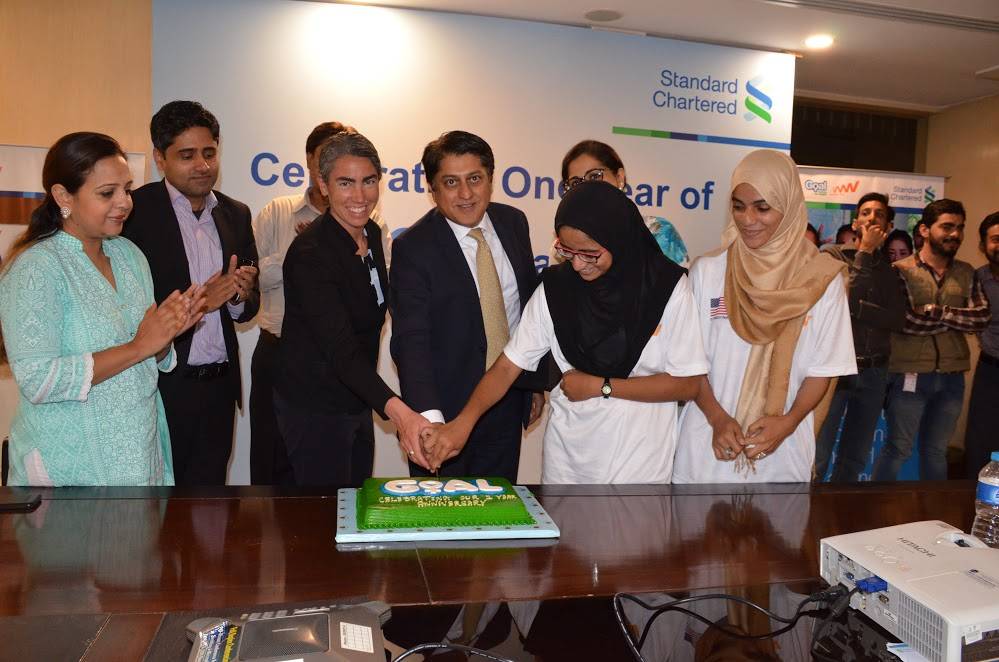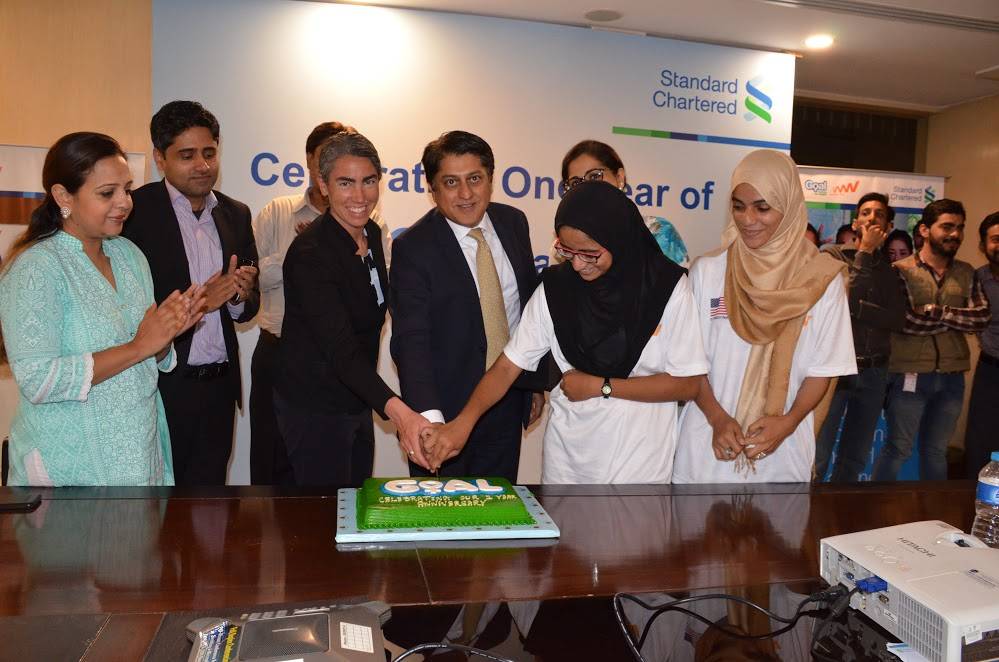 Since the launch of the programme in April 2016, the Bank has reached a total of 2447 beneficiaries, exceeding the planned target of 1,765 girls across seven schools in Lyari. These include 1587 full Goal participants, 54 leaders and over 800 girls from the community. The programme aims to reach an additional 2500 girls this year.Through a combination of sports and life skills training, Goal aims to empower and equip adolescent girls with the confidence, knowledge and skills they need to become integral economic leaders in their families, communities and societies.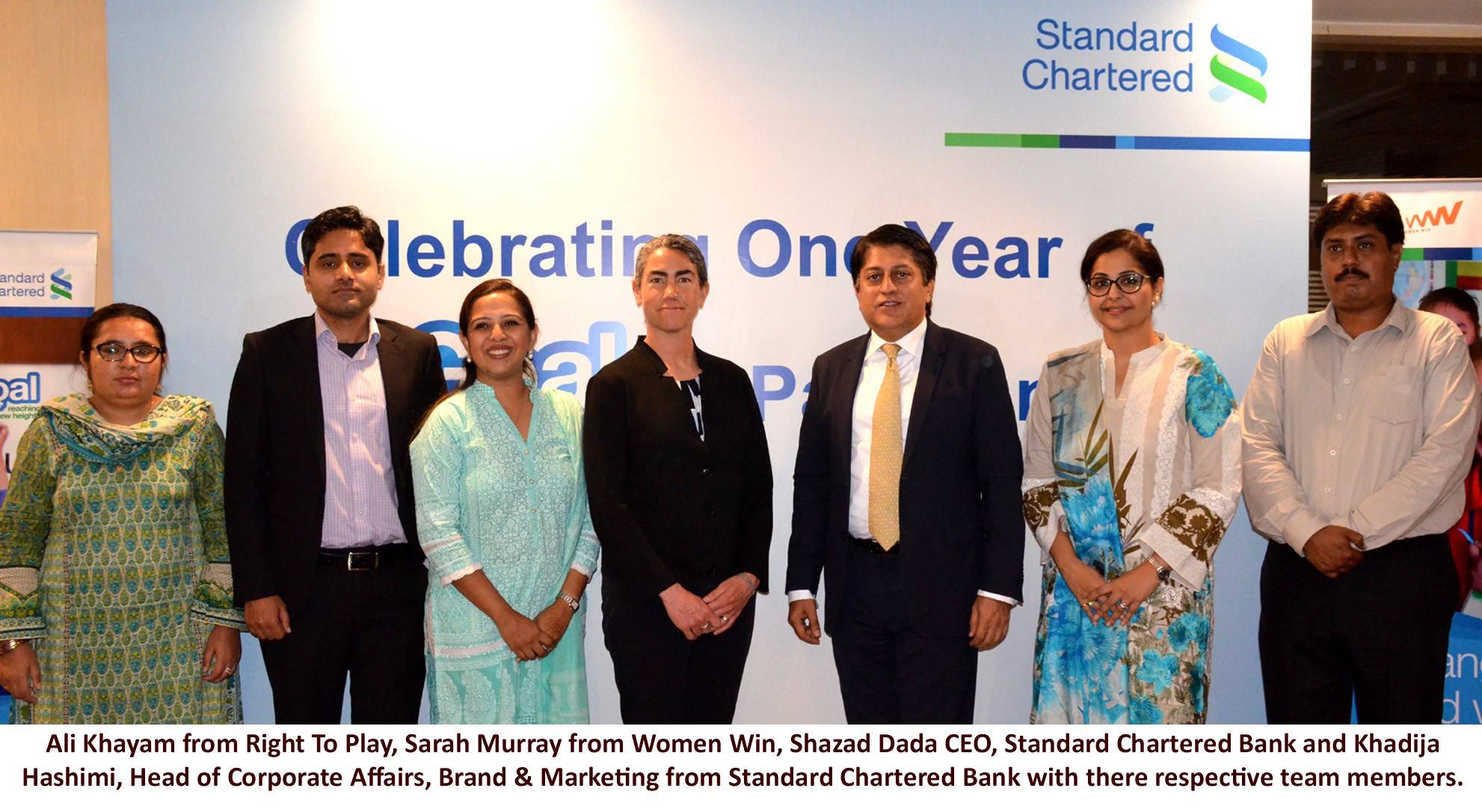 Commenting on this occasion, Mr. Shazad Dada, Chief Executive Officer, Standard Chartered Pakistan said, "We launched Goal in April 2016, with an aim to address issues affecting adolescent girls in Pakistan through sport-based leadership skills. I am proud that we have so far been successful in our journey and that our contribution has made a positive difference to the community.This programme is delivered through, Standard Chartered Bank's international NGO partner, Women Win, which is a strategic partner on Goal. Women Win further trained a locally selected partner, Right to Play, to deliver Goal and oversee the programme's monitoring and evaluation.Goal inspires girls to take their first steps towards becoming economically empowered young women and will provide girls in Pakistan with the launching pad to reach their potential.The training curriculum is based on four training modules. 'Be Money Savvy' focuses on financial education; 'Be Yourself' imparts communication skills; 'Be Healthy' builds knowledge on health and hygiene, and 'Be Empowered' teaches girls confidence and life skills.As the implementing partner of Goal, Right To Play Pakistan takes pride in our partnership with Standard Chartered and Women Win in providing the life skills and financial literacy program to young girls in country. The Goal program in Pakistan is in line with Right To Play Pakistan's mission to serve our great nation by preparing a generation which is better equipped with critical life skills such as leadership, team work, critical thinking and decision making.