Gwadar soars at Zameen.com Property Expo 2017 Islamabad, Lahore
Gwadar soars at Zameen.com Property Expo 2017 Islamabad, Lahore
Islamabad – Zameen.com, Pakistan's No. 1 property website, organised the sixth and seventh instalment of the Zameen.com Property Expo 2017 a week apart in Lahore and Islamabad.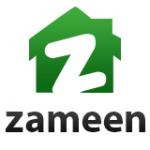 Gwadar took centre stage at the events, which opened their doors to the public on May 20 & 21 in Islamabad and May 13 & 14 in Lahore. In comparison to the Expos held in 2016, the number of exhibitors catering to the deep-port sea rose by 240%.
According to data maintained by Zameen.com, the value of land in Gwadar has grown by 248% in the last three years, and is projected to grow by another 300% in the next three years.
Canadian City Gwadar – a project exclusively marketed by Zameen.com – sold 100% of its commercial stock during the course of the two Expos. More than 4,000 genuine buyers visited Canadian City Gwadar at the two events.
"Investors are flocking towards Gwadar because of its renewed potential under the China-Pakistan Economic Corridor (CPEC). This demand can be seen in our Expos as well, considering the increase in the number of Gwadar projects that we featured this year, as compared to last year," Zameen.com CEO Zeeshan Ali Khan said.
"People who are eyeing Gwadar from a long-term point of view will reap big benefits in the time to come," he added.
Both events collectively brought together close to 170 of the country's top exhibitors. The participants included reputable agents, top developers, and home solution providers from across Pakistan.
The Islamabad event was inaugurated by Islamabad Chamber of Commerce & Industry (ICCI) President Khalid Iqbal Malik, and the Lahore event was inaugurated by Lahore Chamber of Commerce & Industry (LCCI) Senior Vice President Amjad Ali Jawa. The second day of the Lahore Expo welcomed MPA Saif-ul-Malook Khokhar as Special Guest.
"There is a huge demand for such events and I hope more are coming up in the future," ICCI President Khalid Iqbal Malik said.
The response of the public was overwhelming; more than 110,000 people visited the two events over the two weekends collectively, with more than 50,000 people showing up in Islamabad, and more than 60,000 showing up in Lahore. The Expos pulled in hundreds of families, who came looking for on-the-spot-deals, information on new projects, advice on existing property, and more.
Asghar Ali Shah, a resident of Islamabad, said that he came looking for information but found property instead. "When I first heard of the Expo, I thought I could find out the current value of my plot. However, once I got here I found new projects that I want to invest in as soon as possible. It's convenient to have everything property related under a single roof," he said.
Meanwhile, more events have been planned for the end of the year already. "We will be returning with new Expos at the end of this year because of the high demand that we have seen in both Islamabad and Lahore," Zeeshan Ali Khan said.
Zameen.com was founded in 2006 and boasts a team of more than 1,000 employees. It has a monthly traffic of over 3.4 million visitors, and has over 11,000 agencies on board.