HUAWEI'S Exciting Ramadan Campaign, 1st Lucky Draw
HUAWEI'S Exciting Ramadan Campaign, 1st Lucky Draw
Lahore June 24th, 2017: HUAWEI – a global technology leader has recently launched its eid promotion campaign focused on sharing the joys of Eid and celebrating the Holy month of Ramadan with its customers. The lucky draws initiated at Hafeez Centre, Lahore, where numerous lucky customers won motorbikes and LED TV's.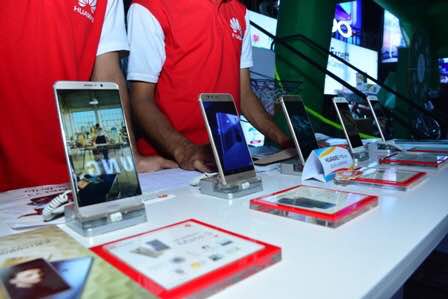 With the objective of adding thrill and excitement to the lives of the customers and Huawei fans, HUAWEI Pakistan will be carrying out this campaign for another month after Eid, giving people more chances to win big exciting prizes.
Customers can win branded merchandise and goodies by purchasing HUAWEI devices and a chance to enter the next Grand Lucky Draw which is going to be held for another 4 weeks, to win exciting prizes such as TV, Motorbikes etc.
Covering major clusters in 9 cities across Pakistan, the Grand Lucky Draw will be held on 23rd June, 30th June, 7th July, and 14th July (4 consecutive Fridays). The other gifts will include HUAWEI gift items such as selfie sticks etc, whereas the grand lucky draw will be giving bigger prizes such as Television Sets, Motorbikes etc.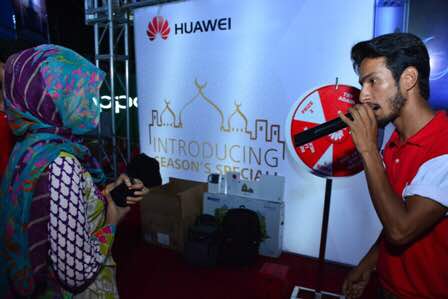 To enter the competition customers have to purchase any HUAWEI device from an authorized retailer and automatically become a part of the grand lucky draw along with winning on the spot Huawei merchandise.
HUAWEI is rapidly emerging as an innovative industry leader within the electronics and telecommunications arena, aiming to deliver exceptional services to the rapidly expanding segment of smartphone users in Pakistan, who seek powerful global connectivity.