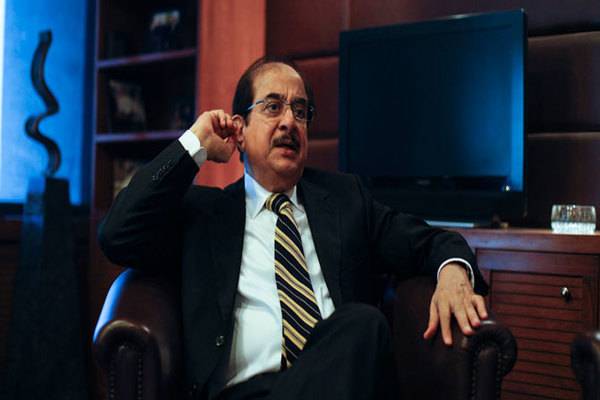 Jahangir Siddiqui: The Man Who Conquered the World
Jahangir Siddiqui: The Man Who Conquered the World
Jahangir Siddiqui born in Hyderabad, Sindh on 28 July 1948, his father was a government servant and his mother was a housewife. He started his business in 15 May 1962 as a distributor of Coca-Cola in Hyderabad at the age of 14. He set up a swanky café in his father's garage adjacent to Firdaus cinema. He made 40,000 in his first year and invested only Rs. 6000 in his Café Business. He was not born with a silver spoon in his mouth, neither he inherits a business empire from his father nor he come from an incredibly wealthy family. He grew drastically because he had no family's responsibility as majority of young entrepreneurs have.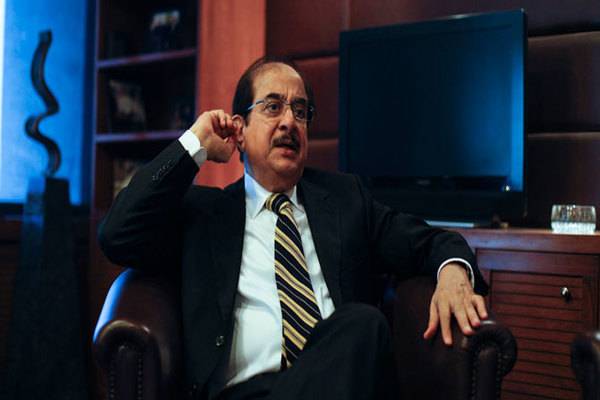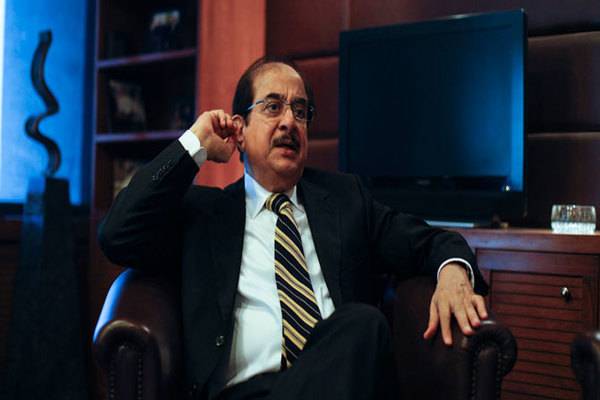 He used to sit in one of his friend's shop after Maghreb prayer and he was surprised to see how many bottles of Coke they were selling on a daily basis and how much money they were making. There he calculated all this and he got the idea that he can start doing this business as well.  All he needed to do was to make an initial investment of around Rs.6000. He had no formal business training but he was enthusiastic enough to learn business, so he learned gradually from his seniors in the business field.
His father being a government servant went away on a four-day tour and he immediately sold his car- a 1952 model, got Rs.1, 800 for it. He also sold a lot of the coal and wheat stored in his father's garage then cleared out the garage to make space for the café he would set up. When his father returned home he was alarmed to see or rather not see, his car. Surprisingly, Jahangir Siddiqui's father was not at all angry. He laughed and gave him some more money because he knew that he was determined to start his business.
And two years later, Jahangir Siddiqui bought his father a brand new car —a Fiat 600. He was doing so well in his business but unfortunately lost interest in his studies.
He invested the money he had made from his business in two other businesses. Jahangir Siddiqui had bought a few shares in Adamjee Sugar Mills and Mirpurkhas Sugar Mills. In his first year he made Rs. 200,000.
Boosting the performance of foundering companies was not the only area where Jahangir Siddiqui made improvements. His contribution to the development of Pakistan's stock exchange has been outstanding and will no doubt earn him a place in corporate history. Jahangir Siddiqui contested the December 1989 elections for the presidency of the KSE and won against Arif Habib. Another landmark achievement was the establishment of Abamco in 1995,
It is said that behind every successful man there is a strong woman and in this respect, Jahangir Siddiqui is no exception. He readily acknowledges that his elegant wife Mahvash has been a towering pillar of support. Mahvash has done a lot for the family. She was head of the English department at Khatoon-e-Pakistan College.
Today's JS Group:
JS Group has grown from its roots in Pakistan's financial services industry. JS Financial operates market-leading companies in asset management, investment banking, securities brokerage, commercial banking, insurance and trade finance. The group also includes five vertical businesses: JS Industrial, JS Infocom, JS Property, JS Resources and JS Transportation.
JS Global Capital Limited ("JS Global") is certainly the largest Broking and Investment Banking firm in Pakistan with a continued leadership position in the domestic capital markets. JS Global is listed at the domestic stock exchanges and JS Group and Global Investment House are the sponsor shareholders. They started from stock trading and now Pakistan's most diversified business group with Interest in Telecom, Media, Energy, Financial services, Real Estate, Transportation, and Industries. JS Group owns and manages market leading financial services businesses in Pakistan in addition to owning a diversified portfolio of investments Global Investment House, based in Kuwait is one of the leading financial services companies with a growing footprint in the MENASA region. SCL has achieved many significant milestones including being the sole domestic financial advisor to the Hub Power Co. Ltd.'s equity offering (acclaimed by "Asia-money" as the 1994 Deal of the Year) and assisting its former joint venture partner, Bear Stearns, in the Government of Pakistan's first sovereign Eurobond offer of US$ 150 million.
Companies operated by JS financial are:         
1)      Jahangir Siddiqui & Co. Ltd
2)      JS Global Capital Limited
3)      JS Bank Limited
4)      JS Investments Limited
5)      EFU Life
6)      JS Industrial
7)      Azgard 9
8)      Pakistan International Container Terminals
9)      JS Property
10)  JS Transportation
JS Group has formed partnerships with international organizations and brands to develop new businesses in Pakistan. Examples of JS Group partnerships in Pakistan include:
JS Group can be credited for successfully introducing and popularizing the use of equity research in the Pakistan market. The group comprises businesses with over 18,000 employees and profit after tax of $510 million in 2007.
JS Bank Activities
As part of its Green Energy Program, JS Bank has successfully converted 100 branches to use solar energy.
Wins award for Sustainable and Green Branches at the 6th Energy Awards 2017
JS Bank & Dellsons organized an Emerging Digital Ecosystem – Prospects & Challenges Seminar
Certified by WWF as being a Green Office
Partners with Dewan Motors (BMW Pakistan)
Organizes "Thinking The Unthinkable" discussion with Nik Gowing
Enters into strategic partnership with INOV8 Limited
Join Hands with EFU General Insurance Limited
The Bank was honored to have arranged the JS Bank Quaid-e-Azam Trophy 2015 Wheelchair Cricket Tournament.
Annual national Ramadan meal campaign was also held and organized through JS Bank branches to facilitate the underprivileged with iftar meals. During 2015, 89,800 iftar meals were served. This initiative acts as a catalyst for JS Bank staff to interact with underprivileged communities.
Quotes & Saying
"Entrepreneurial spirit, innovation and leadership," Jahangir Siddiqui observed, which can well be summed up as Entrepreneurship 101.
"Positive thinking differentiates an entrepreneur from the rest of the crowd. He's never deterred by difficult circumstances," Siddiqui said
"Don't be scared. Don't feel threatened. Come up with a solution. Every problem can be solved," he said.
"When you can't increase profits, you control expenses. So I stopped using my car. My dispatcher would take me to the office in the morning on his motorcycle and drop me back home in the evening. I'd save Rs200 on petrol every month," he said.
"Despite problems like law and order and energy shortages, we were able to establish 150 branches in just three years and eight months," he said.
"An entrepreneur always finds opportunities amid adversities."