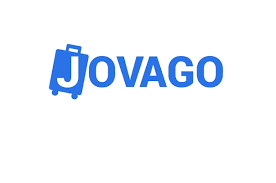 JOVAGO.PK announces "EIDI" for its travelers Eid Treat, Travel Repeat
JOVAGO.PK announces "EIDI" for its travelers
Eid Treat, Travel Repeat
Lahore, June 14, 2017:Jovago.pk, Pakistan's leading hotel booking website has launched an exciting new offer to ease those summer woes. "Eid on Wheels" is a fantastic new initiative by Jovago.pk, offering visitors to the site incredible discounts on all varieties of hotels across Pakistan.
Despite being home to some of the most beautiful locales in the world, much of Pakistan remains untapped by tourism. Jovago's Eid on Wheels campaign seeks to strengthen the country's tourism sector, while simultaneously allowing Pakistanis to explore and discover different parts of the country.
In order to entice travelers to spend this Eid outside of their hometowns, Jovago.pk is offering up to 15% Eidi discounts – bookings can be made up until June 15th for hotel bookings from June 27th until June 30th, 2017. The voucher code is extremely simple: one needs only to visit the Jovago.pk website, book the favorite hotel, and fill in 'Eidi15' as the voucher code.
A few clicks of a mouse, and visitors to the website will have taken the first step on a fantastic Eid journey. Together with Jovago.pk and your family, you can now spend this Eid in the picturesque mountains of the North, or if you're more of a seaside person, travel to Karachi and spend the holidays on the beach. Whatever your personal preferences, the Eid holiday of the Season is just a click away.
Jovago.pk has built its reputation on providing only the very best facilities with all the highly demanded hotels listed on the site. Jovago assures travelers of a safe environment along with comfortable accommodation at affordable packages.
Commenting on the campaign, Ms. Nadine Malik, CEO Jovago Asia, said, "We at Jovago.pk take pride in our ability to provide our customers with the very best travel and accommodation packages. As part of this promise to our customers, we often find ourselves checking out beautiful hotels in exotic far-flung parts of the country. This Eid, we invite our customers to tap into this resource, and help us provide them and their families with the most memorable Eid holiday ever."