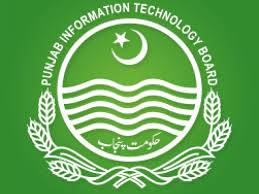 PLAN9 UNDER THE UMBRELLA OF PITB IS COMING UP WITH Pakistan's Largest Technology Incubator the launchpad 10
PLAN9 UNDER THE UMBRELLA OF PITB IS COMING UP WITH
Pakistan's Largest Technology Incubator the launchpad 10
Lahore, 14 June, 2017: It's that time of the year again! Plan9, PITB's Technology Incubator, is buzzing with excitement as the team is all set to bring to you, The Launchpad 10.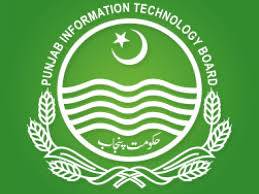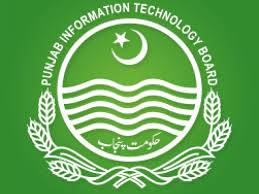 Ever since the registration began, we have been getting applications from all over Pakistan. From being a newbie in 2012 to now, a leading incubator, Plan9 has come a long way and this can be assessed from the fact that today, we receive more than 3000 applications from all over Pakistan per Launchpad. Plan9 brought the entrepreneurial dream to the country and slowly, that dream is turning to reality. Incubators are being launched all over the country, people are more open to the idea of running their own businesses and working on diverse technologies, Plan9 has been able to instill this thought process that the younger generation can maintain and run their own businesses.
We believe that it is time for you to unleash your creativity and bring to light your brilliant idea, which is your passion.
Plan9 has always seen ahead and has taken inspiration from Silicon Valley, in terms of our operations. Plan9 has graduated more than 150 startupssince its inception, these startups are evaluated at more than $70 million, have gone on to raise investments of over $2.5 million and have created more than 1000 jobs across Pakistan.
Plan9's biggest event, The Launchpad, isheld semi-annually and consists various activities, including, screening, workshops, talks and final presentations which are replicated in 3 major cities of Pakistan – Lahore, Karachi and Islamabad (applications are not limited to these three cities; people from all across Pakistan can apply).
From the 3000 applicants, Plan9 selects 100 startups from across Pakistan to be incubated. Apart from having an amazing team and excellent mentors, Plan9 also has a number of global players on board. Google, Facebook, Amazon and Microsoft are some important names out of our many partners.
The Launchpad is a weeklong event which initiates theincubation cycle. Two days are dedicated to the competition; on the first day, the shortlisted startups deliver their elevator pitches to an external panel of judges and based on their scores on this day, the startups qualify for Day Two of The Launchpad. The second day is tougher as startups need to pitch their complete business model in a seven minute pitch, followed by three minutes of Q'n A.
On the second day, winners are announced and these startups get incubated at Plan9 for 6 months.
What is the Eligibility Criteria for The Launchpad?
To be able to apply for The Launchpad, there are certain conditions which you need to meet:
1- Be a Pakistani citizen.
Don't let the fact that the event takes place in Lahore, Karachi and Islamabad deter you. Plan9 is a nationwide initiative and teams from all over Pakistan are called to participate.
*In case you're selected for incubation and you reside outside of Lahore, you'll have to re-locate to Lahore for 6 months.
2- You must be above 18 years of age to be eligible.
3- One applicant cannot apply for more than one idea.
4- Startups need to have a product-based business idea.
5- The product has to have a tech component.
6- Startup should be able to present a mock up/wire-frame/prototype of the product.
7- Startup needs to have a strong, self-motivated and skillful team of 2- 5 members.1 CEO and 1 CTO are mandatory.
8- Plan9 expects founder(s) to commit to their startup for 6 months, which means that they will have to be present at Plan9 from 9am to 5pm and will not be able to hold any other job for this duration.
9- There's no lower-limit for years of education of the founder(s) and team members.
What business ideas qualify for incubation?
Plan9 is a technology incubator, so it is necessary that your business idea is product based and has a tech component. Your startup could be in any domain related to technology such as:
– Consumer Tech (e-­commerce),
– EdTech (Education Tech)
– FinTech (Finance Tech)
– HealthTech
– AdTech
– IoT (Internet of Things)
– SaaS (Software as a Service)
– Mobile App
– Web App
– Hardware
What is the selection procedure for incubation?
The procedure to get inducted at Plan9 is very simple, it includes:
1. Acceptance of online applications
2. Shortlisting of selected teams
3. Invitation to shortlisted teams to attend The Launchpad
4. Rating by panel of judges
5. Selection of the top scoring teams for incubation
What do you get from incubation at Plan9?
Incubation at Plan9 is no less than a heaven for your entrepreneurial DNA. Once you get incubated, you get access to:
– Free work space and infrastructure
– Mentoring on every aspect of a startup:
a. Product Development
b. Business Development
c. Financial Planning
d. Pitch Training
e. Legal Concerns
f. Marketing and PR
g. Corporate Communication
h. Internal Operations
i. Customer Acquisition
– Training and workshops by industry experts
– Legal advice of all kinds for your startups
– Networking opportunities for investment
– Connection with potential customers/clients