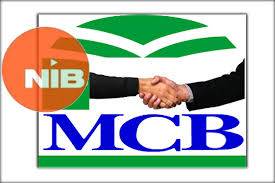 SBP Grants Approval Of NIB Bank's Merger With MCB Bank
SBP Grants Approval Of NIB Bank's Merger With MCB Bank
[Lahore: 15th June 2017] The State Bank of Pakistan (SBP) has granted approval for the merger/amalgamation of NIB Bank Limited with and into MCB Bank Limited.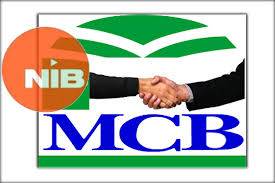 SBP, through its order dated 13th June 2017, has sanctioned the Scheme of Amalgamation of NIB Bank with and into MCB Bank in terms of sub-section (4) of Section 48 of the Banking Companies Ordinance, 1962. This approval is subject to the compliance of the provisions of the applicable laws by both the Banks.
The Scheme of Amalgamation will become effective within thirty (30) days from the SBP sanction on a date to be notified by the two Banks to SBP (the "Effective Date"). On the Effective Date, all properties, assets, liabilities, rights and obligations of NIB Bank will stand amalgamated and vest permanently in MCB Bank and, as a consequence, NIB Bank shall be amalgamated with and into MCB Bank. NIB Bank shall cease to exist on the Effective Date. Both Banks will now start work towards technical migration of client data.
The merger/amalgamation of the two Banks will take place through a share swap arrangement whereby one share of MCB Bank will be issued for every 140.043 shares of NIB Bank. The dissenting shareholders of NIB Bank shall be entitled to receive the value of their shares at the rate of Rs. 1.70 per NIB share.
The merger/amalgamation of the two Banks also received the approval of the Competition Commission of Pakistan on 2nd June 2017 and other requisite corporate and regulatory authorizations and consents in this regard.
Hassan & Hassan (Advocates) (Legal Advisors) and PWC Pakistan (Financial and Tax Advisors) handled the legal and financial/tax affairs of the merger for MCB Bank.