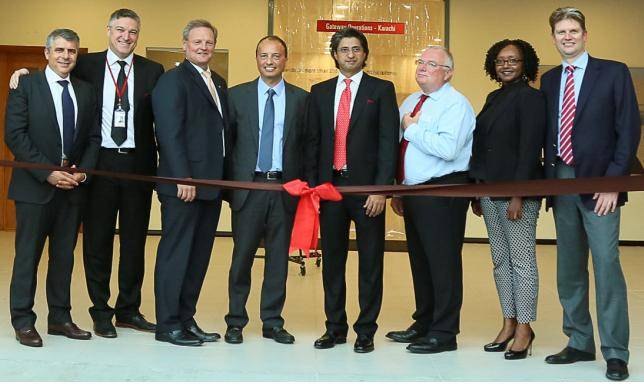 TCS OPENS INTERNATIONAL GATEWAY FACILITY IN PAKISTAN POWERED BY UPS NETWORK
TCS OPENS INTERNATIONAL GATEWAY FACILITY IN PAKISTAN POWERED BY UPS NETWORK
KARACHI, June 2, 2017 – TCS Holdings (Pvt.) Ltd., Pakistan's most recognized courier, logistics and e-commerce provider, has opened an international gateway facility in Karachi. Recently appointed as the official Authorized Service Contractor of UPS (NYSE: UPS), TCS is investing to enhance international express capabilities in Pakistan. The new gateway is connected to the UPS integrated global network and helps TCS streamline import and export shipments.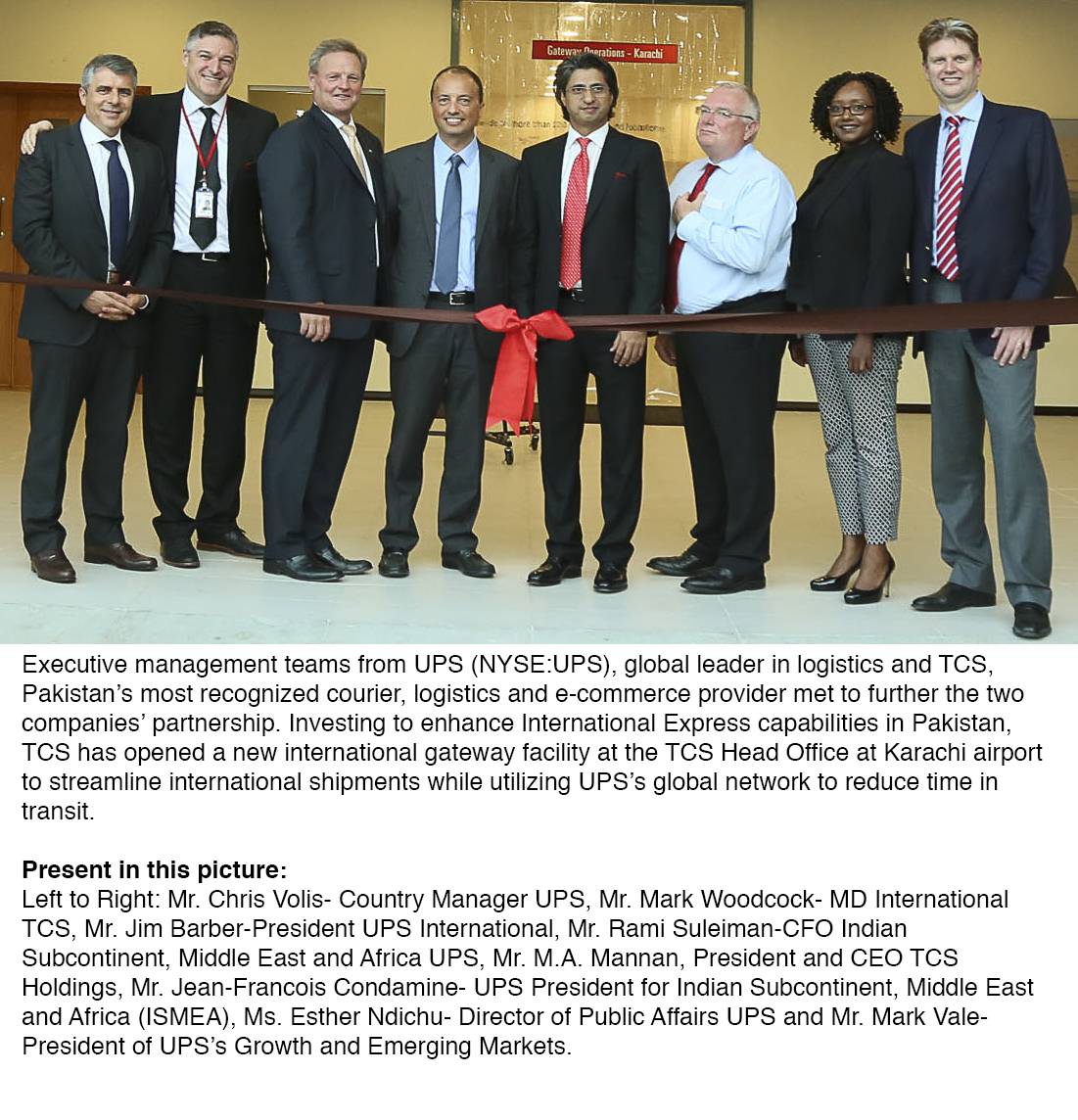 Welcoming the delegation, Khalid Awan, Chairman of TCS Holdings said, "This partnership is a relationship between two industry leaders." He continued, "Both our organizations have common values and a culture of service. We know that it is relatively simple to deliver from point A to point B but it is the quality of service that matters. I am privileged to partner with UPS and strongly believe that it is a natural alliance that will help both the organizations focus on the needs of our customers as our own growth depends on it."
The companies' leadership teams were present during the inauguration ceremony of the new international gateway facility including Jim Barber, UPS International President, Mark Vale, President of UPS's Growth and Emerging Markets, Jean-Francois Condamine, UPS President for Indian Subcontinent, Middle East and Africa (ISMEA) and M.A. Mannan, President and CEO of TCS.
"We are continuing to enhance our international reach, driven by cross-border and local market growth." Barber said.  "The Asian Development Bank is seeing a promising outlook for higher growth for Pakistan's economy this year at 5.2% and 5.5% growth in 2018. Working with TCS, is a win for both parties and win for our customers wishing to tap into the many opportunities that international business brings."
Speaking at the inauguration ceremony, M.A. Mannan, President and CEO of TCS said, "The combined strength of TCS and UPS is reshaping customer expectations by offering a fast and cost-effective solution for all of their international logistics needs, which is crucial for global business. Our unique selling points for customers has been our delivery time and reliability. The collaboration with UPS is further strengthening us internationally and will revolutionize the local logistics industry."
Connecting TCS to UPS's smart logistics network is helping to grow businesses across all sectors and is facilitating trade between local and international destinations. Similarly, this market expansion has also driven other overseas companies to explore business opportunities in Pakistan, resulting in increased foreign investment.
To mark the occasion, a high-end dinner was also held to welcome the guests, which was attended by the senior cadre of the business and corporate sectors. Focused on making customers lives simple, easy and convenient, TCS and UPS offer customers in Pakistan and abroad fast and cost-effective solutions for all their international logistics needs, which is crucial for global business.