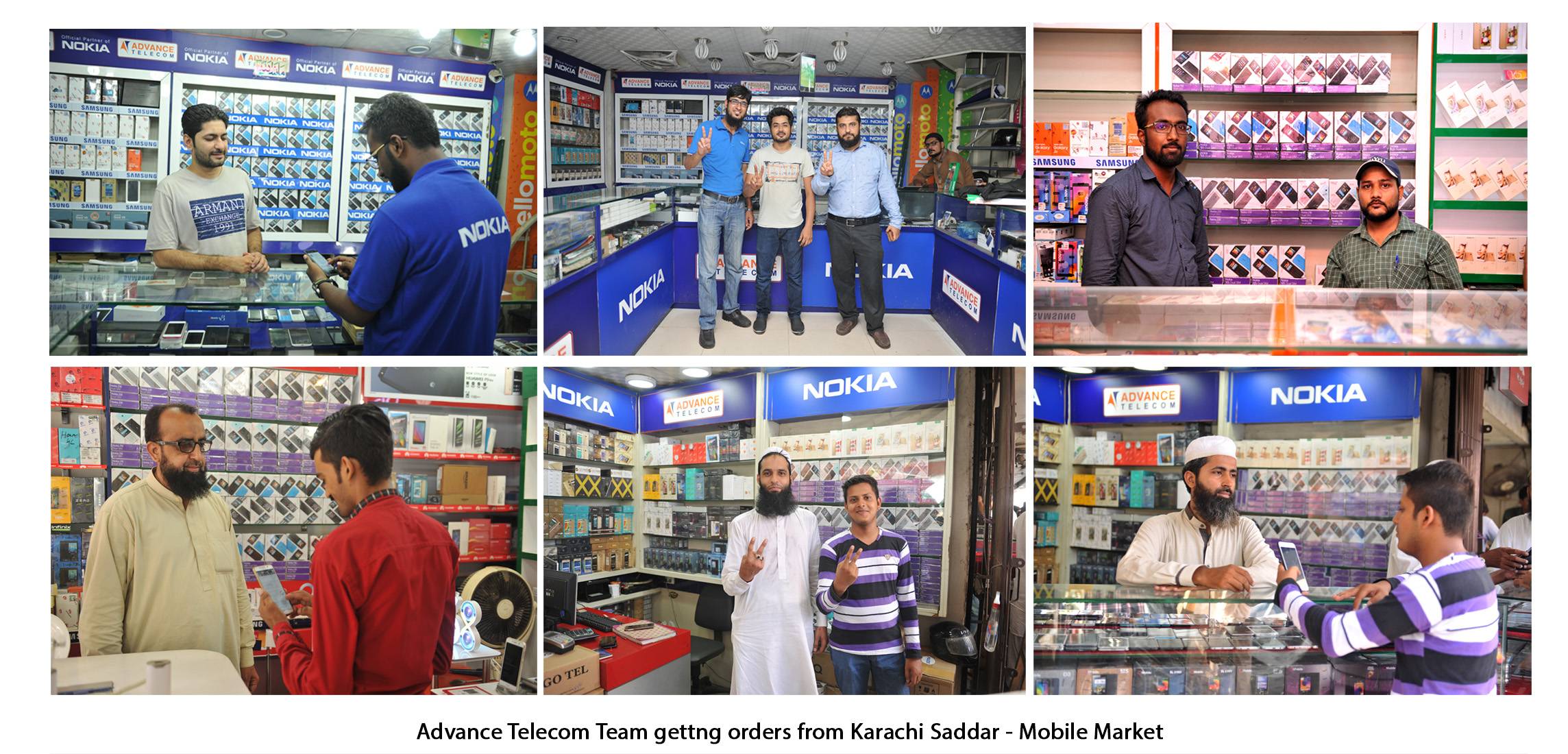 With an overwhelming response to Nokia phones, Advance Telecom hopes to up market share
With an overwhelming response to Nokia phones, Advance Telecom hopes to up market share
Karachi, June 05, 2017: Following its announcement of launching Nokia Phones in Pakistan as the official distribution partner of HMD Global – The Home of Nokia Phones, Advance Telecom recently carried out a nationwide business activity to receive orders from the dealers within the local markets, and received an overwhelming response with confirmed orders for Nokia phones throughout Pakistan.
Speaking about the tremendous response, Mr. Rizwan Majid, CEO Advance Telecom said, "the number of confirmed orders is indicative of the shift in consumer preference, which still entrusts Nokia as the household brand and are eagerly awaiting the arrival of Nokia smartphones in Pakistan"
"We genuinely encourage all our channel partners to buy legally imported stock available under the official Advance Telecom warranty," he said.
Nokia has had a very strong impact in the market and in the consumers' minds, and with its shift on Android – Google's famous mobile operating system, Nokia is all set to launch its latest range of smartphones in Pakistan, which includes Nokia 3, Nokia 5 and Nokia 6 along with the return of Nokia's iconic 3310 in its feature phone category, which was an all-time bestseller with its previous version, launched in 2000.
With Advance Telecom being the official distribution partner, local dealers while confirming their orders expressed considerable confidence in the company's ability to successfully launch Nokia phones in Pakistan.
Established in 2002, Advance Telecom is a trusted name in terms of mobile phone distribution in Pakistan. The Company is perceived to be amongst the pioneers in offering the most innovative solutions and services to its valued clientele. Carrying on the legacy, Advance Telecom is believed to be the most efficient distribution and customer network in Pakistan.
Headquartered in Espoo, Finland, HMD Global Oy is the new home of Nokia phones. HMD designs and markets a range of smartphones and feature phones targeted at a range of consumers and price points. With a commitment to innovation and quality, HMD Global Oy is the exclusive licensee of the Nokia brand for phones & tablets. Nokia is registered trademark of Nokia Corporation