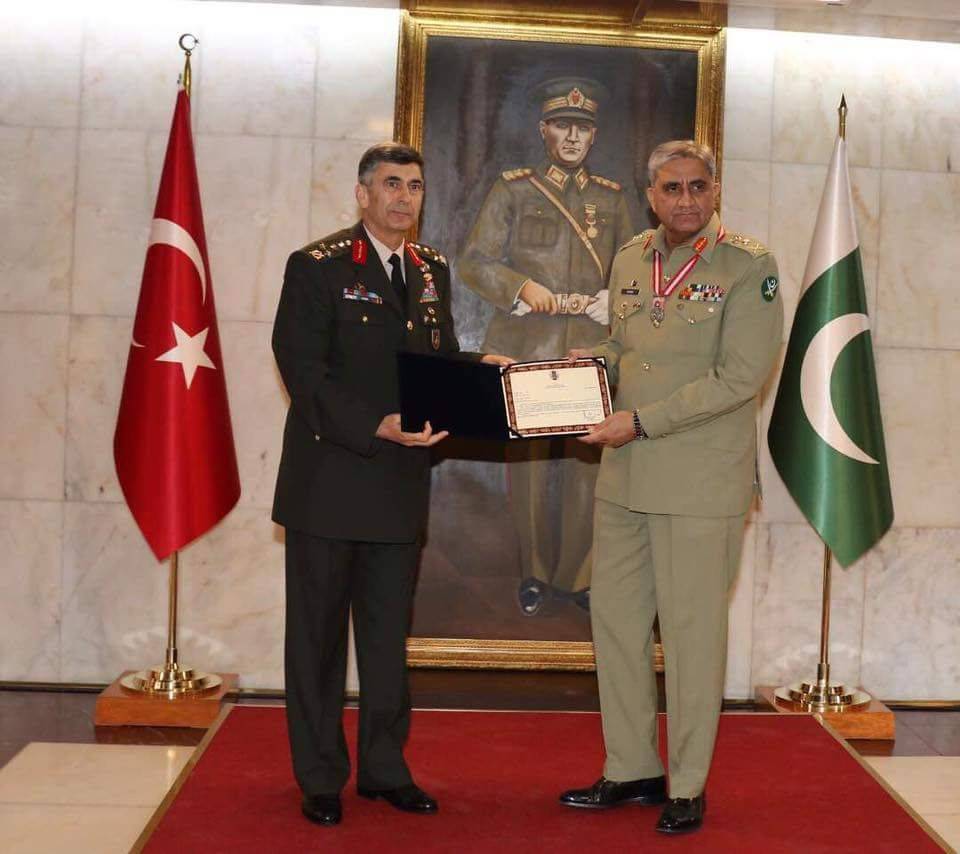 Turkish Legion of Merit to COAS General Qamar Javed Bajwa
Turkish Legion of Merit to COAS General Qamar Javed Bajwa
On 20 June 2017, while on an official visit to Turkey, COAS Gen Qamar Javed Bajwa was awarded the *Legion of Merit* medal by Turkish Chief of the General Staff Gen Hulusi Akar.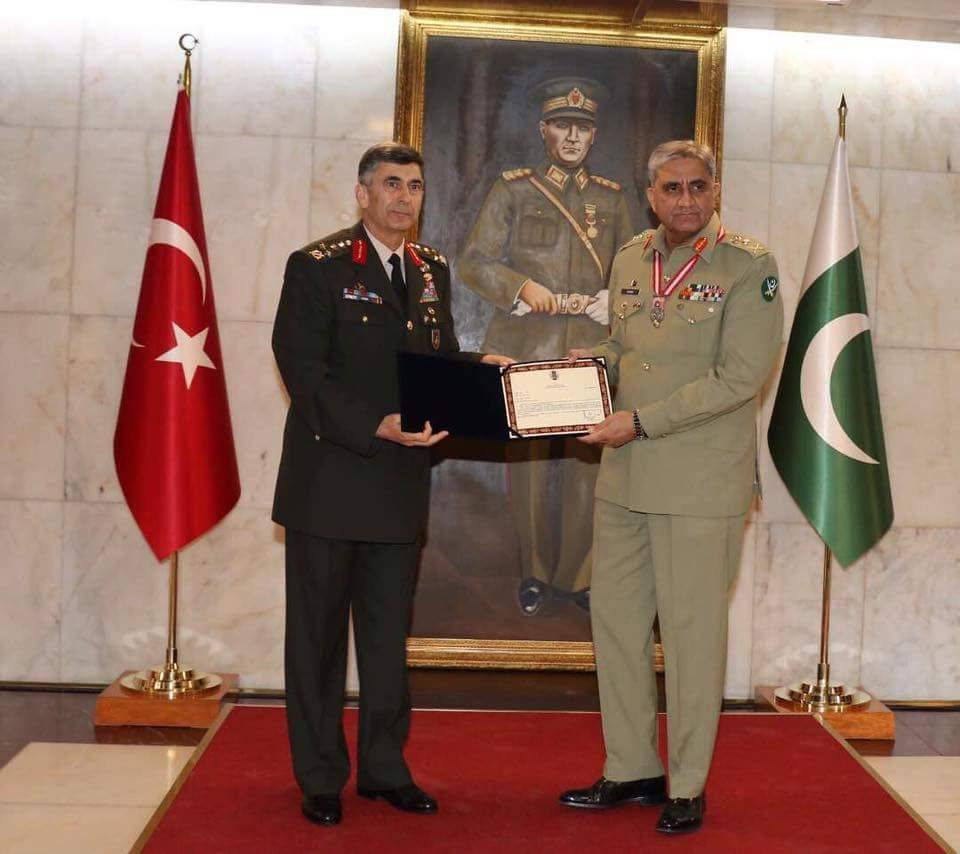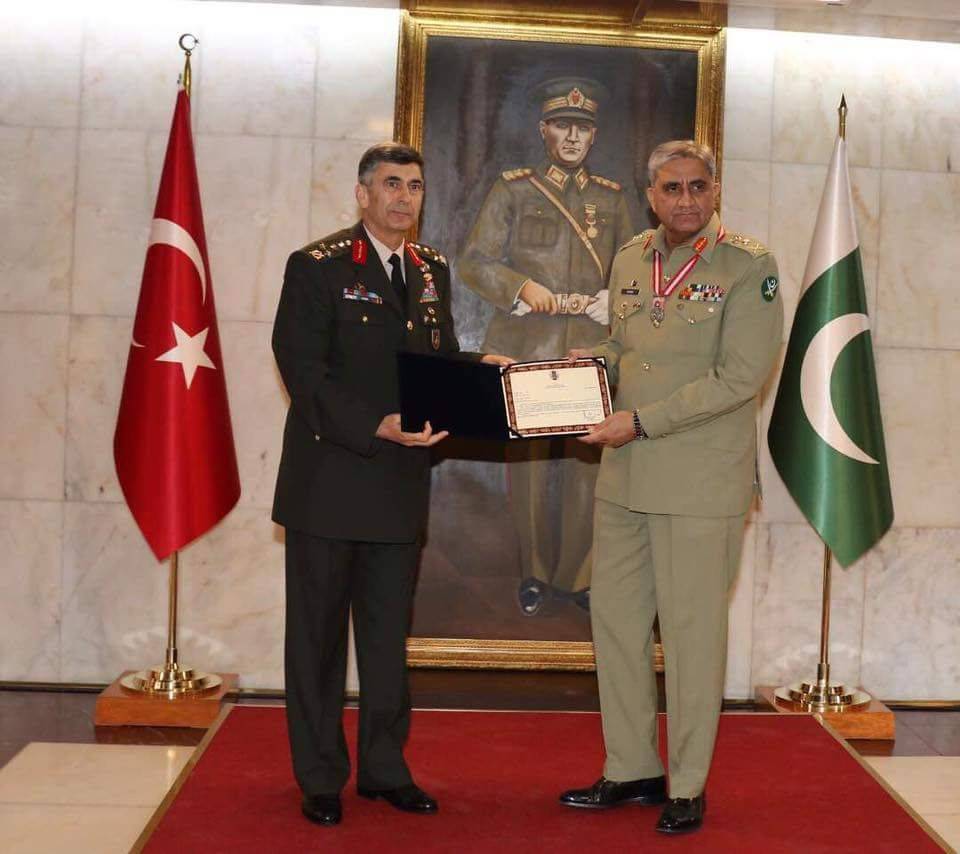 Gen Bajwa was awarded the Legion of Merit by
Commander of Turkish Land Forces, Gen Salih Zeki Çolak in a ceremony at the Headquarters of Turkish Land Forces in Ankara. The Turkish Land Forces' orchestra played and sang popular Pakistani tunes like "Ye Watan Tumhara Hai", "Shukriya Pakistan" and "Jeevay Pakistan" in a colourful ceremony.
Gen Bajwa was awared the Legion of Merit for his exceptional services in the fight against terrorism and for strengthening the deep bonds, friendship and co-operation between Pakistan and Turkey.