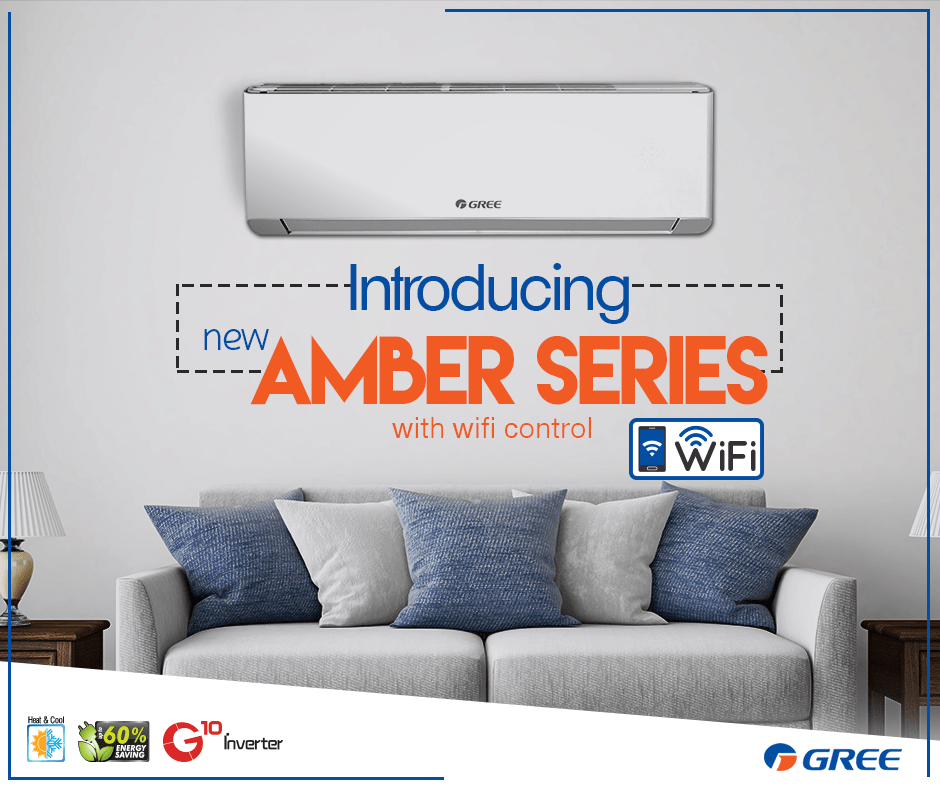 Gree Once Again Roars With Its New Revolutionary Amber Series
Gree Once Again Roars With Its New Revolutionary Amber Series
Lahore: 5th July, 2017 –With the objective of providing a reliable solution in the heat waves of this summer, GREE – a global brand of quality electronics has yet again launched a revolutionary range of superior, premium and economical Inverter ACs – Amber Series, which are available in 1, 1.5 & 2 ton capacities.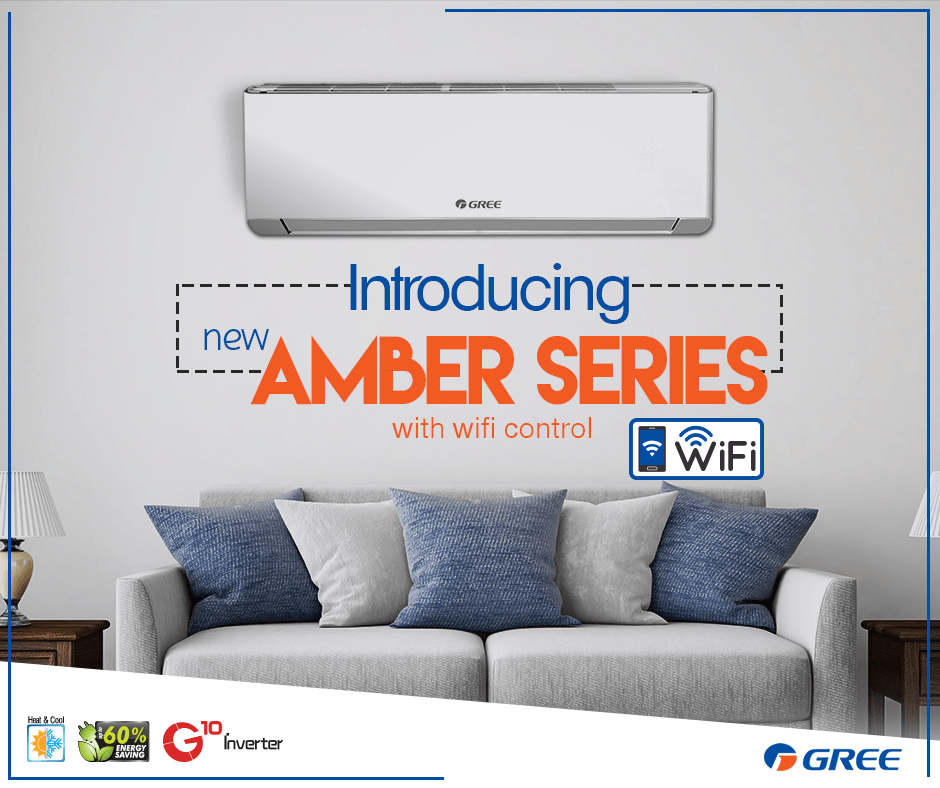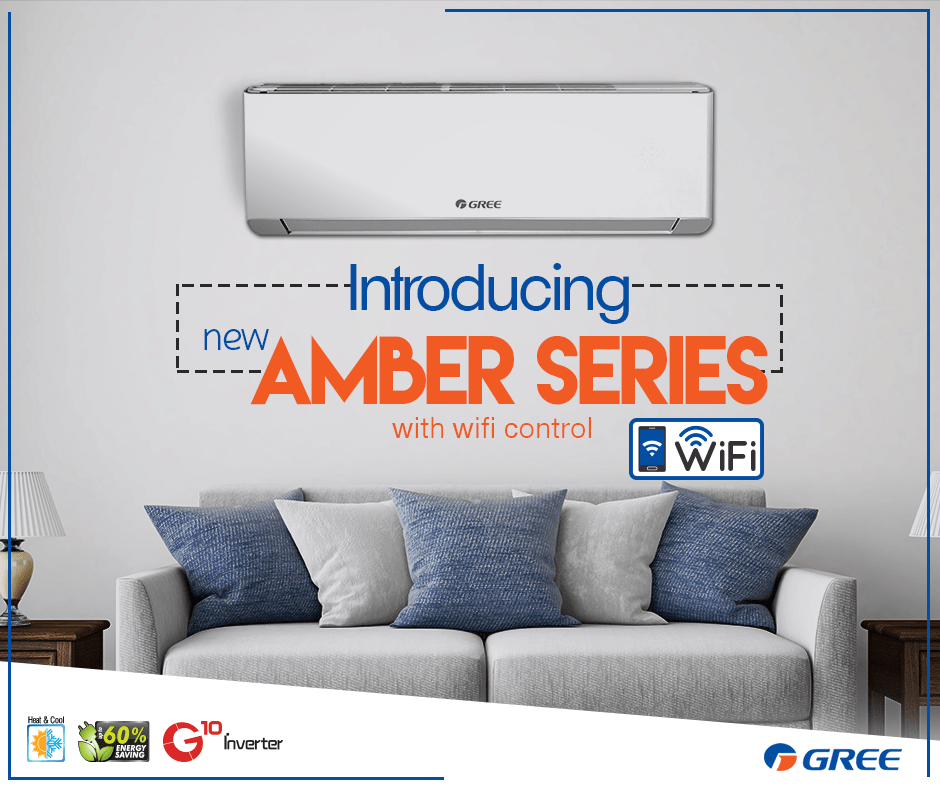 Available in 2 colour variants, the Amber series is a premium 1st European compliant heat and cool Inverter AC. It is equipped with the latest G10 inverter technology and a Wi-Fi operating system which can be operated through a mobile app. With the double layer condenser and 3.5 Energy efficiency ratio, the Amber Series provides up to 60% energy saving, a low-voltage startup and auto-voltage adaptation from 150-260 volts.
Filled with the eco-friendly R410A refrigerant, this inverter AC not only uses low-voltage stabilization which prevents AC in fluctuations when voltages drop down, but is both eco-friendly and energy efficient. The powerful outdoor unit is designed to withstand all weather conditions. The 4 way air-outlet system allows the room to get completely chill from all angles.
A cold plasma generator is equipped in this series, which charges electric ions that kill bacteria and eliminate 99% of particles and microbes with an electro plasma filter. For people suffering with dust allergies, this is a plus. Multiple health filters are also installed to ensure pure and healthy environment in rooms, providing superior indoor air quality which makes your home feel cleaner and fresher. This series is truly a collection of exclusive and elegant AC inverters, which are the best choice for the summers.
GREE is a global enterprise of air conditioners that reflects technological excellence. In Pakistan, DWP Group is the official distributor of GREE that ensures nationwide availability of its products, along with prompt after-sales support, through an extensive network of outlets.