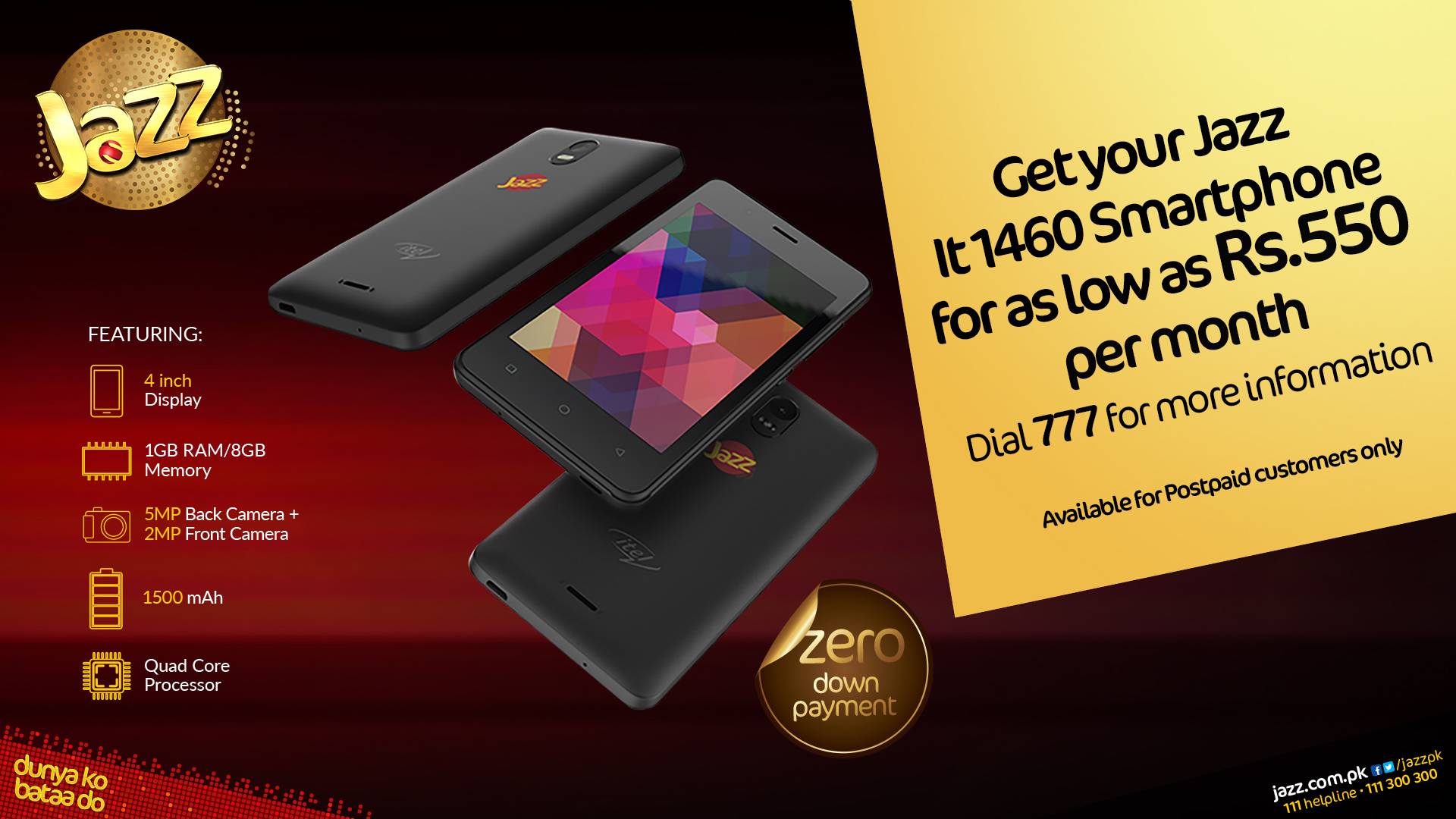 Jazz Launches ITEL 1460 Smartphone for Gold Postpaid Customers
Jazz Launches ITEL 1460 Smartphone for Gold Postpaid Customers
Islamabad, August 06, 2017: Jazz, Pakistan's number one Telco, has launched Itel 1460 smartphone for its Gold postpaid customers across Pakistan. The launch is in line with Jazz's commitment of introducing innovative products and services to improve the overall experience for their valued customers.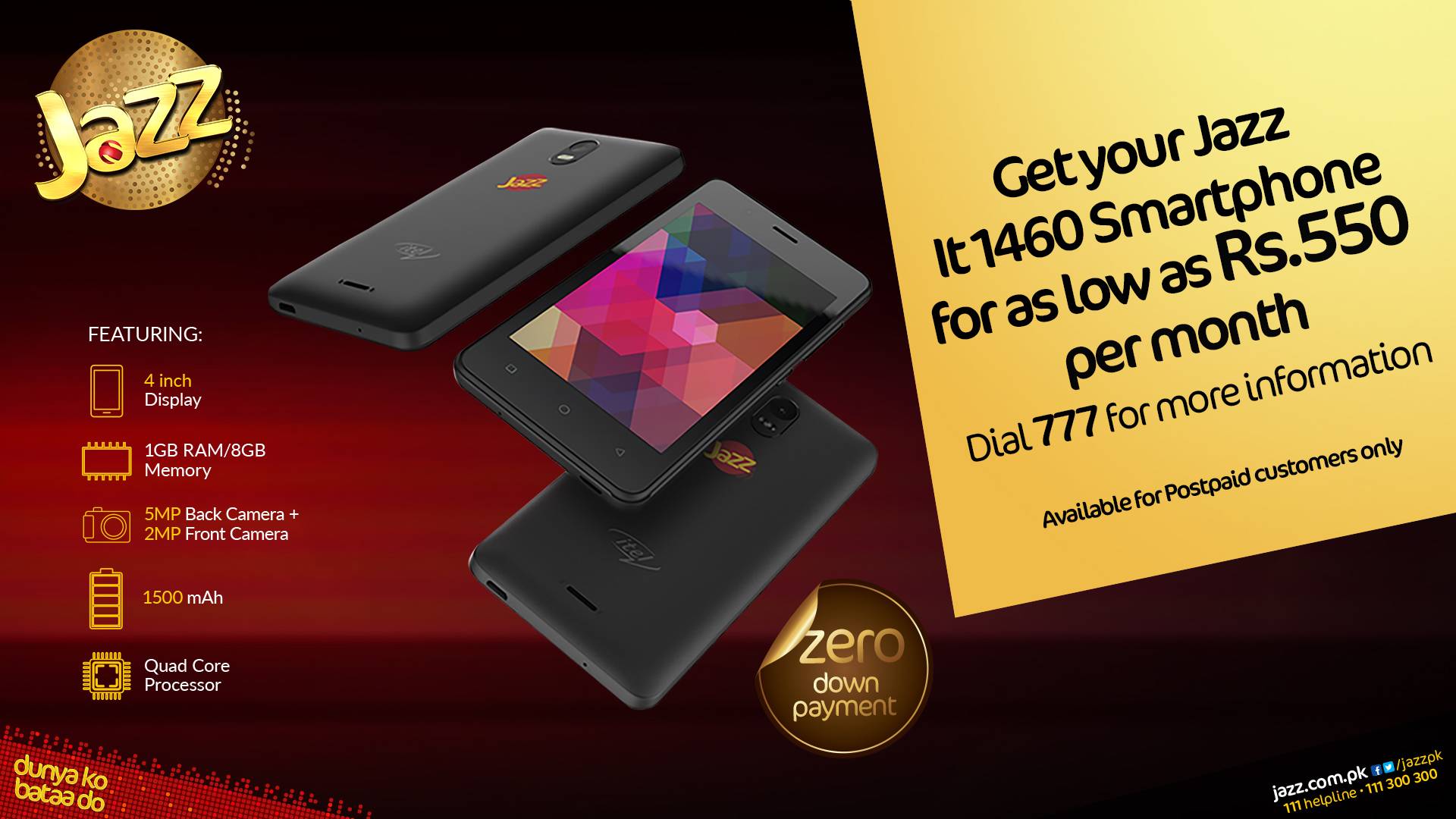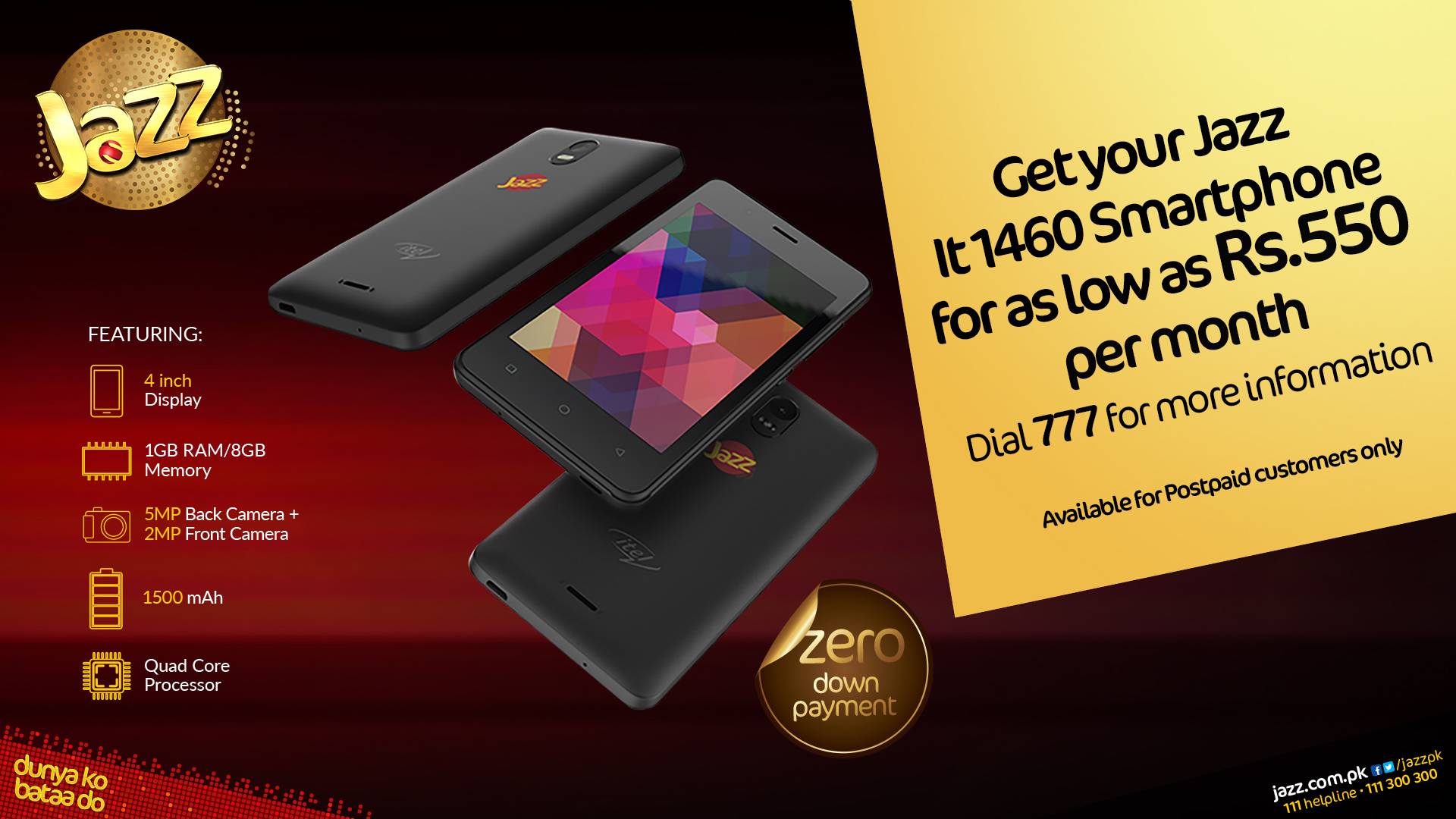 The Itel 1460 Jazz Branded smartphone will be offered on 12 month installment plan with zero down payment and Rs. 550 monthly installment. The devices are exclusively available to active gold postpaid users with a minimum payment history of 6 months. Customers will further be evaluated on the basis of a set credit scoring criteria and receive the device upfront after verification and agreeing to the terms and conditions.
Speaking on the occasion, Muhammad Ali Khan, Head of Data and Devices, Jazz, said: "We are constantly looking for avenues to provide our customers with the best in-class services and products. The launch of Itel 1460 smartphone enables us to further strengthen our ties with our Gold postpaid customers. Many young Pakistanis rely on smartphones to enjoy movies and music on the go and they need stylish devices that are optimized for a multimedia experience. We believe that with our Itel 1460 smartphone, we are able to offer superior value handsets at an affordable price to our valued customers and make them feel more special."
With a 1 GB Ram, Quad core processor, 5MP back camera and 2MP front camera, 1500 mAh, this 4 inch display handset is sure to provide consumers with the best smartphone experience.
At present, the devices will be available nationwide Jazz business centers. Moreover, the Telco also aims to offer additional devices in the near future to its Gold customers.