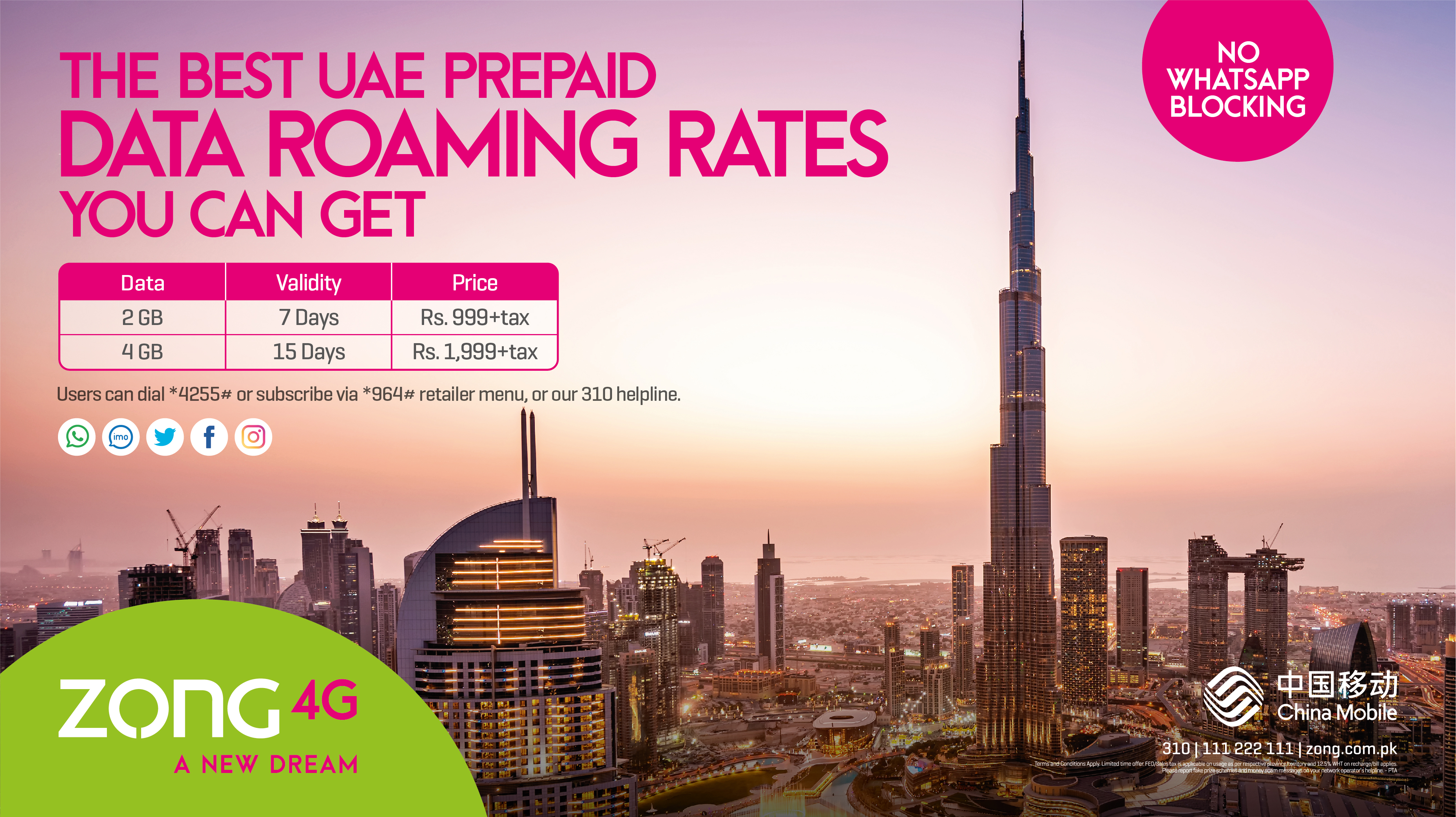 Zong 4G Launches 2 Exclusive Prepaid Roaming Packages for UAE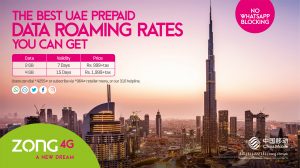 Islamabad,26th  September 2019: In a bid to offer more convenience and ease for its traveling prepaid customers, Zong 4G, the leading telecommunication operator of Pakistan, has announced two exclusive packages for United Arab Emirates (UAE). The packages have been designed with the needs of prepaid customers in mind, who are travelling to, or transiting in UAE, and will offer a seamless roaming experience.
Zong 4G prepaid customers can avail the relevant roaming bundles for their travels to UAE. Customers can activate roaming completely free of cost by dialing 310 and can avail the roaming packages by dialing *4255# and choose their relevant bundle. Package 1 provides 2 GB of Data for 7 days at an extremely affordable rate of PKR 999 (+Tax) while Package 2 is equipped to provide 4 GB of data valid for 15 days in just PKR 1999 (+Tax).
Commenting on the introduction of two UAE roaming bundles, Zong 4G's Spokesperson said, "As a company that ensures the provision of state-of-the-art services and products for its customers, Zong 4G believes in adhering to the ever-changing needs of its customers. The introduction of these two convenient packages is part of our strategy of providing our customers with a seamless and unhindered connectivity experience while they are traveling. We want our customers to be always connected with their friends and family and feel at home even when they are traveling"
These offers are valid for all Zong 4G prepaid customers with packages that will help customers get on the internet without a hassle, enabling them to stay up to date and in touch with family and friends, throughout their stay. To further enhance the roaming experience of its customers, Zong 4G is not only offering the fastest data services at the most economical prices point, but is also providing its customers with an access to WhatsApp, Facebook messenger and Skype, which are otherwise blocked in the UAE.