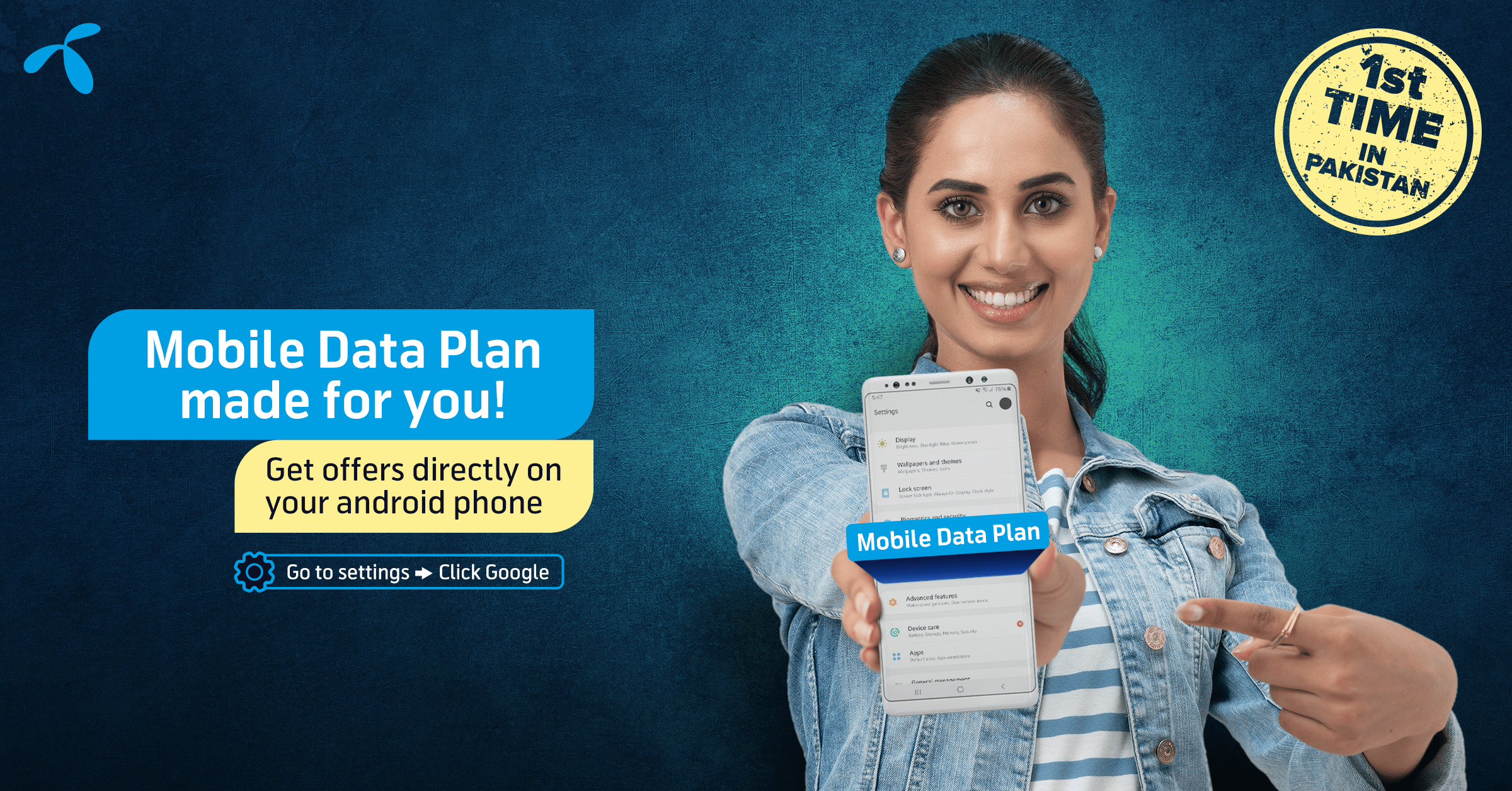 Telenor Pakistan becomes the first Telco to launch Mobile Data Plan for Android users in Pakistan
9th October 2019 – Islamabad: Being a leading innovator of digital technology in the country, Telenor Pakistan in collaboration with Google, has become the first telecom operator in the country to bring the ability for prepaid Android users to manage their mobile data usage and price plans directly from their phone. This feature, accessible through the phone under "Mobile Data Plan" lets prepaid subscribers choose an internet package based on their usage, purpose, and/or mobile balance. This convenience offers a personalized experience and provides customers with an optimal solution based on their needs.
Personalized cellular offers are the future in the world of telecom. With this feature, customers will get notifications and alerts to when their data plan is nearing exhaustion. Previously, customers would be transferred to open data usage at regular per MB rates however, the Mobile Data Plan feature automatically sends out a notification to the customer so they can decide to subscribe to a customized data plan to avoid bill shock or service disruption.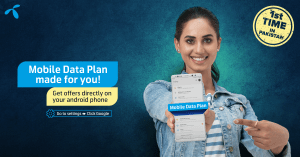 "At Telenor Pakistan, our valued customers are at the core of everything we do and Mobile Data Plan is another stride towards increased personalization and empowerment for our customers to enjoy a seamless data experience by being able to subscribe to exciting offers within the operating system of their Android phones" said Sardar Mohammad Abubakr, Chief Digital and Strategy Officer, Telenor Pakistan. "We are humbled and ecstatic to be first across the industry to provide this solution that promises to give our valued customers greater flexibility to choose a data plan tailored to their needs."
Telenor Pakistan has introduced this on-the-fly digital distribution platform, benefitting its huge user-base. This is the first time in the country that a telecom operator is offering real-time personalized offers on Android that backs Telenor Pakistan's claim of 'Jo Har Pakistani Chahay'!
"Earlier this year we worked with Telenor to bring people a simpler way to manage their mobile data directly within Android, first with DTAC in Thailand and Digi in Malaysia," said Mike Hayes, Managing Director Platforms and Ecosystems, APAC, Google. "We're pleased to see Telenor expand this effort by bringing Mobile Data Plan to Pakistan, which will provide new personalized offers to their customers to help manage their mobile data service."