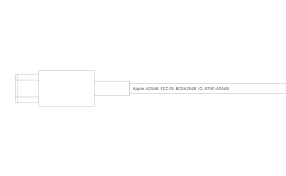 FCC unveils new MagSafe charger before Apple event
9to5Mac reports that Apple has filed a request with the FCC to have a MagSafe charger updated. This model was added to FCC's database on August 13, almost one month before Apple launches its event.
The new MagSafe charger carries the model number A2548 while the current MagSafe charger for the iPhone 12 lineup is A2140. Apple may sometimes release new models or accessories but there could not be significant changes.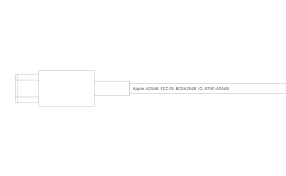 It is important to note that the MagSafe charging system has been tested with eight iPhone models. Eight is because we anticipate seeing four more iPhone 13 models next week in addition to the four iPhone 12 that the MagSafe charger was originally designed for.
The publication says that the iPhone maker is known for updating model numbers for its accessories due to small changes. These changes can be hard to notice at times.
However, a report from July suggested that the iPhone 13 series might come with larger wireless charging coil and strong magnets with possible support for reverse wireless charging.
Hence, there's a chance that the new MagSafe charger could be designed for the changes in the upcoming iPhones. However, as of now, it is impossible to know for certain.
Despite this, the FCC listing does confirm that one thing. This new MagSafe charger will be compatible with both iPhone 12 series and the forthcoming iPhone 13 lineup. The two distinct iPhone generations, which consist of four models, are called "Legacy Phone" and "New Phone".
The filing doesn't indicate whether there have been any technological improvements to the MagSafe charge. Rumors suggest it might have a larger charger coil to improve thermal buildup. Others suggest it, together with the new iPhone line-up, may have stronger magnets.
Apple will announce a new iPhone 13 lineup next week on September 14 in Cupertino, California.