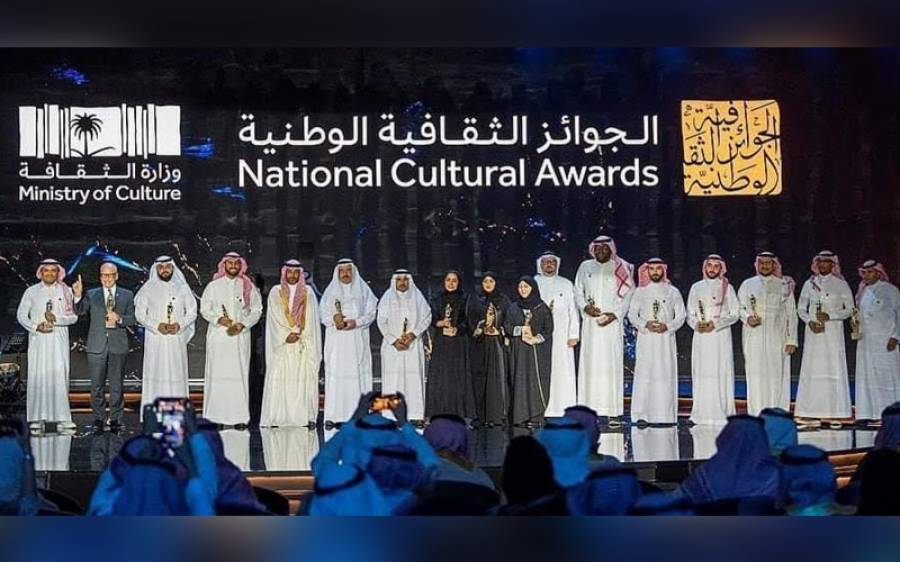 14 people were honored with the Saudi National Cultural Award for their valuable cultural services
Pakistan's ambassador Amir Khurram Rathore and other foreign ambassadors also participated in the national cultural honor ceremony on behalf of the Saudi Ministry of Culture.
In the second National Cultural Awards Show held in the Saudi capital, Riyadh, Deputy Minister of Culture Fayyaz distributed fourteen cultural awards, including eminent writers, poets, filmmakers, singers, fashion designers, columnists and journalists for their valuable services to Sajjad culture. The Deputy Minister of Culture said on this occasion that Saudi culture is based on the oldest civilization spanning centuries, which has been promoted by people from all walks of life, while next year the International Cultural Award will also be given. will be added so that the cultural colors of the whole world can be highlighted.
Appreciating the cultural award ceremony, Pakistani Ambassador Amir Khurram Rathore said that while Saudi Arabia is developing in other fields, it is also advancing its culture in a better way and giving awards to people who are trying to promote it. People will be encouraged by the tradition, while the awardees also expressed their happiness and thanked the Saudi leadership, saying that we will continue to try to present the Arab culture in a better way around the world.