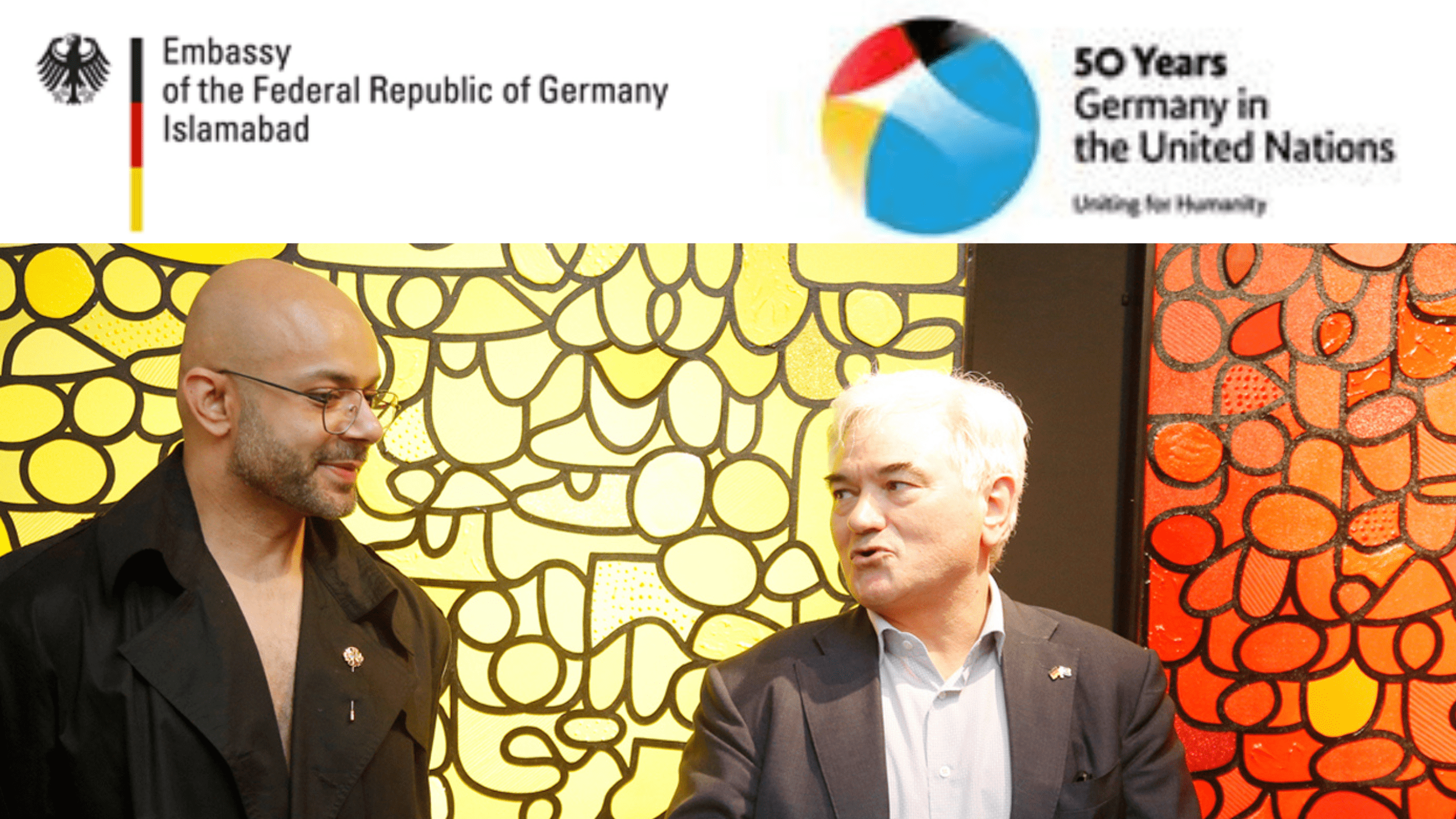 Pakistan Art Forum Gallery opened a solo show, A SAFE SPACE in Lahore
Renowned artist Ahmer Farooq's solo show 'A Safe Space' opened at Pakistan Art Forum Gallery on 6th May.
The show sheds light on the concept of safe spaces within a society and the important role that they play in development of sub cultures. The show displayed 17 paintings, 1 sculpture and 1 NFT. The German Ambassador to Pakistan, H.E. Mr. Alfred Grannas inaugurated the show. The Norwegian Ambassador, the US Consul General and the head of Communications and Cultural Affairs at the German embassy were also in attendance alongside different foreign diplomats and art enthusiasts.
Challenging the homogenous view of society, 'A Safe Space' celebrates the 'marginalized'. It pays homage to the spaces the 'marginalized' carve out for themselves, both as an act of resistance as well as a pressing need. These spaces become sites of inclusion, connectivity, and celebration of who these people are and the lives they choose to live.
The power imbalances in every society create a 'self' and the 'other', where the other is structurally, systemically, socially excluded. Women, queer community, ethnic and religious minorities often become these 'marginalized' groups, whose realities are demarcated, amongst others ways, by a lack of spaces, making it difficult to move, live freely and integrate in society.