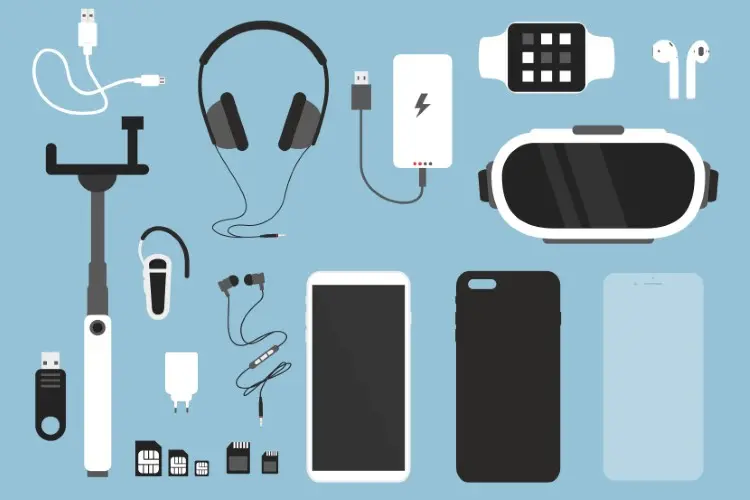 Keep Fingers: An Authentic Store for Smartphone Parts & other Tech Accessories
In the rapidly evolving landscape of technology, our smartphones have become indispensable companions, and smartwatches have emerged as sleek extensions of our lives. We rely on these devices for communication, productivity, and entertainment. However, as these gadgets continue to advance, it's inevitable that we may encounter issues that require repairs or upgrades. This is where Keep Fingers Pakistan steps in as your trusted partner in the journey of keeping your tech devices running smoothly.
Quality Assurance Beyond Compare
Keep Fingers Pakistan stands out in the market for its commitment to authenticity and quality. In an era where counterfeit products flood the market, this authentic store sets itself apart by providing genuine smartphone parts, smartwatches, and tech accessories. Your device deserves the best, and Keep Fingers Pakistan ensures just that.
Why Choose Keep Fingers Pakistan?
Genuine Products: When you purchase from Keep Fingers Pakistan, you can rest assured that you are receiving authentic products. Say goodbye to subpar parts and accessories that can damage your valuable devices.
Wide Selection: Whether you're looking for smartphone batteries, screens, or stylish smartwatch bands, Keep Fingers Pakistan has you covered. Their extensive range of tech accessories caters to all your needs.
Expert Assistance: Not sure which part your smartphone needs? Keep Fingers Pakistan's knowledgeable staff is always ready to provide expert guidance and assistance to help you make the right choice.
Competitive Prices: Keeping your tech in top condition shouldn't break the bank. Keep Fingers Pakistan offers competitive prices without compromising on quality.
Nationwide Delivery: No matter where you are in Pakistan, Keep Fingers Pakistan ensures that your order reaches you safely and promptly.
Smart Tech, Smart Choices
In a market where counterfeit products often lure customers with their lower prices, Keep Fingers Pakistan understands the value of authenticity. Choosing genuine parts and accessories not only prolongs the life of your devices but also guarantees a seamless experience. Here's why it's a smart choice:
Reliability: Genuine parts are designed to work seamlessly with your device, ensuring optimal performance.
Safety: Counterfeit products can pose risks to your device and your personal data. Genuine components offer safety and security.
Warranty Protection: Most genuine products come with warranties, providing peace of mind in case of unexpected issues.
Catering to Pakistan's Tech Enthusiasts
Keep Fingers Pakistan isn't just a store; it's a commitment to Pakistan's tech-savvy population. Whether you're a tech professional, a student, or simply someone who relies on their smartphone and smartwatch daily, Keep Fingers Pakistan is your go-to destination for all your tech needs.
Conclusion
In a world filled with imitation and substandard products, Keep Finger's Pakistan shines as a beacon of authenticity and quality in the tech market. Your smartphone and smartwatch deserve nothing less than the best, and Keep Fingers Pakistan ensures that you have access to genuine smartphone parts, smartwatches, and tech accessories.