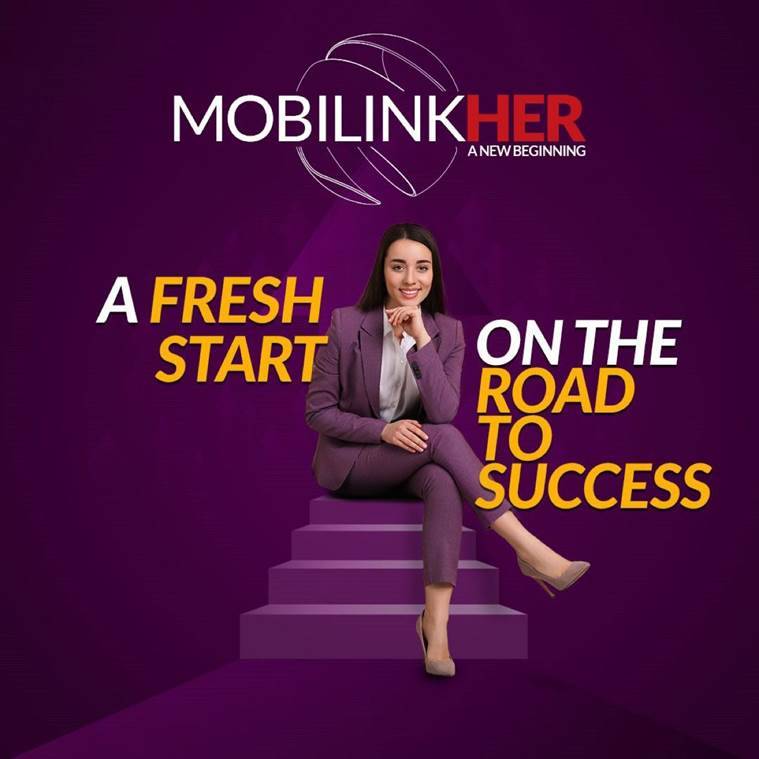 Mobilink Bank Launches "MobilinkHER" Women Returnship Program, Revolutionizing D&I
Committed to advancing the cause of gender equality and championing workplace diversity, Mobilink Bank launched MobilinkHER, its first Women Returnship Program. This inclusive effort strives to foster Diversity and Inclusion (D&I) by enabling women who have taken a career hiatus of six months or more to re-enter the workforce seamlessly. The initiative reaffirms the Bank's commitment to promoting equal opportunities for all, underlining its firm belief in the transformative potential of diversity to fuel innovation and propel growth.
Mobilink Bank is part of the VEON group, a global digital operator that provides converged connectivity and online services across seven countries. As part of its digital operator strategy, VEON is transforming people's lives by creating opportunities for increased digital inclusion and by driving economic growth across countries that are home to more than 8% of the world's population.
Mobilink Bank's MobilinkHER program is more than just a commitment; it's a call to action. It offers support and resources to women returning to work through dedicated mentorship sessions, targeted training and a supportive network, ensuring their smooth reintegration into the professional world.
Speaking at the launch ceremony, Ghazanfar Azzam, President and CEO Mobilink Bank said, "Diversity is at the core of our business philosophy. With the launch of MobilinkHER, our first Women Returnship Program, we're not just breaking barriers; we're forging new pathways for women empowerment. The Bank is committed to fostering an environment where every woman thrives through tailored mentorship, upskilling opportunities and a supportive network. At Mobilink Bank, we champion equality and drive progress, empowering women to rise, lead and shape the future."
Also sharing his thoughts, Haaris Mahmood Chaudhary, Chief Operating Officer (COO) Mobilink Bank said, "Mobilink Bank is diligently fostering an empowering ecosystem with the MobilinkHER initiative, dedicated to empowering women to resolutely reignite their careers and pursue their ambitions with unwavering confidence. We are dedicated to forging a path toward a more inclusive future, where the corporate landscape flourishes on the robust foundation of diverse talents. For us, MobilinkHER isn't just a return to the workforce; it's an extraordinary launchpad for success, propelling women towards the realization of their professional dreams."
"Our commitment to diversity, inclusivity and equal opportunities empowers women to act on their ambitions regardless of career breaks and other barriers that, traditionally, hinder growth," shared Aleena Tanvir, Chief People Officer (CPO) Mobilink Bank. "Through MobilinkHER, we foster an inclusive space where every voice resonates and every talent shines. Our mission is to create a workplace where gender equality is the norm, paving the way for success for all," she added.
Mobilink Bank remains steadfast in its commitment to empowering women borrowers and employees alike. With a focus on innovation and forward-thinking initiatives, the Bank continues to build an equitable future. The journey towards progress and inclusivity at Mobilink Bank has ongoing, as the Bank has dedicated to setting new industry benchmarks and creating opportunities that truly make a difference.