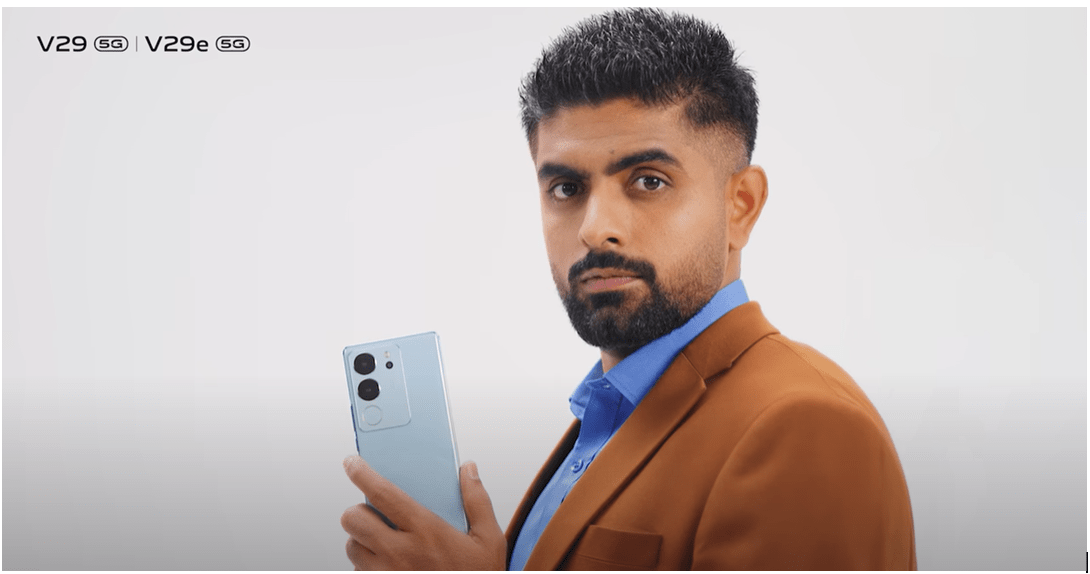 The Perfect Match: Babar Azam and vivo Reunite for Upcoming Launch of V29 5G and V29e 5G in Pakistan
vivo, a leading global smartphone brand, has announced the dynamic captain of the Pakistan Cricket Team, Babar Azam, as its brand ambassador for its upcoming V29 5G and V29e 5G smartphones in Pakistan. The association with the internationally acclaimed cricketer echoes the brand's vision. Intending to strengthen the brand's visibility and trust among its customers, vivo continues fostering deep-rooted relationships with the ultimate cricket icon.
Babar Azam's association with vivo dates to the launch of the V23 5G as its brand ambassador. Embodying the essence of innovation and excellence, both Babar Azam and vivo are well-renowned for their creativity and innovation.
Expressing his admiration for the association, Babar Azam said, "I am pleased to be back on the bandwagon for vivo's much-awaited V29 5G and V29e 5G smartphones. vivo never fails to amaze with its innovative smartphones. They not just set new industry standards but, also redefine them completely. What truly stands out is their unwavering dedication to pushing the boundaries of technology."
Bringing delight in every portrait, the vivo V29 5G and V29e 5G smartphones are set to elevate smartphone photography with the groundbreaking Smart Aura Light Portrait, setting a new industry standard. These devices boast a top-of-the-line 120Hz 3D Curved Screen, redefining your visual experience with vibrant, high-quality displays. Additionally, their slim and sleek design makes the vivo V29 5G and V29e 5G a joy to hold, adding a touch of dazzle to your smartphone experience.
Muhammad Zohair Chohan, Director Brand Strategy at vivo Pakistan, said, "We are delighted to reunite our spirits with one of the most celebrated personalities in our country. Babar Azam's elegant batting style mirrors the sleek and stylish design of vivo smartphones. Babar's spectacular persona reflects the brand's commitment to staying ahead in the game and leading with innovation. He has been winning hearts with his unparalleled performances. His association with vivo, is a testament to our undying commitment to innovation and the constant pursuit of excellence in smartphone technology. With this association, we intend to strengthen the trust amongst our audience."
vivo has always continued to raise the bar in the smartphone industry. The brand's relentless pursuit of innovation has led to the introduction of the V29 5G and V29e 5G — offering even more advanced features and capabilities. As vivo prepares to launch the V29 5G and V29e 5G smartphones in Pakistan, Babar Azam's role as the brand ambassador becomes even more significant. His association with vivo embodies the brand's ambition to push boundaries and explore new technological horizons, much like his aspirations in cricket.
For more information about the vivo V29 5G and V29e 5G, visit vivo's official website: https://www.vivo.com/pk/activity/v29-series-launch