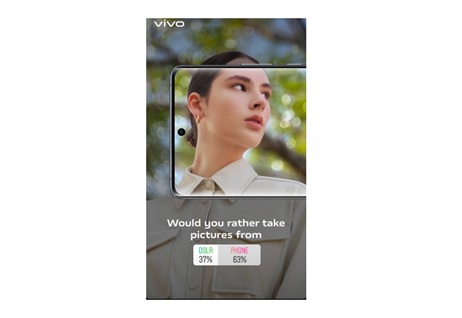 63% Consumers Prefer to Take Pictures from a Professional Photography Smartphone Than a Traditional DSLR: Audience Poll Study by vivo
vivo, a global smartphone brand, has come a long way in Pakistan to become a leading customer centric brand in the country. Pakistan is a growing market and holds a lot of potential with growing local interest for innovative smartphones with futuristic technologies and sophisticated designs. vivo places tremendous importance on providing consumers with refined and fashionable devices that are an extension of their style and empower them to explore and create more.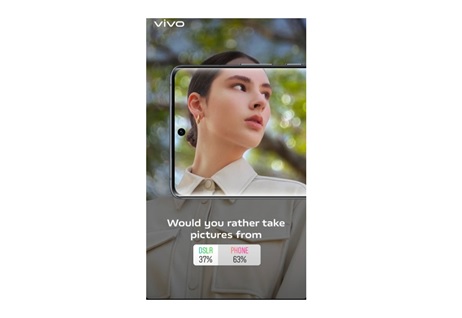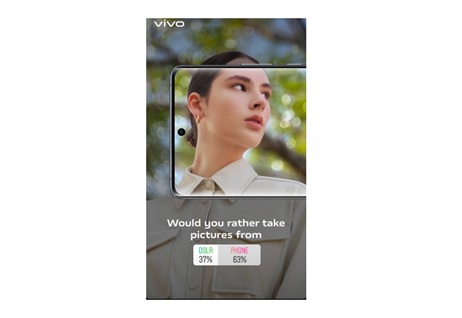 vivo's strategic focus on revolutionizing the overall mobile photography experience is evident from the recent launch of its premium flagship V20 series with industry-leading technology of Eye Autofocus to redefine selfie capabilities. Moreover, vivo has recently partnered with ZEISS, a leader in optics and opto-electronic industry, which includes the establishment of the vivo-ZEISS Imaging Lab, the development of a vivo ZEISS Co-engineered Imaging System and an initiative to co-promote new mobile imaging technologies among consumers across the globe. As anticipated in the news and social media, the high-end flagship X series will come bearing the gift of vivo ZEISS partnership soon in Pakistan.
In its consumer-centric approach, vivo conducted an audience poll for vivo fans to understand their preference for a professional photography smartphone over a traditional DSLR. It received massive consumer attention on social media. The poll findings suggested that there is a high preference for smartphones for professional photography and shoots over traditional DSLRs. As per the poll findings, 63% of people are most likely to opt for a high-end smartphone compatible for professional level photos over a DSLR camera.
As a leading smartphone technology player globally, vivo has already made a head start in taking its smartphone photography standards to a whole new level with the launch of its new X series smartphones in various markets. vivo X series is positioned as the professional photography flagship segment of smartphones packed with an impressive camera experience, a sleek design and a high-performing set of internals, ideal for today's creators. The upcoming launches in the flagship series may witness significant innovation in terms of the camera – the X series already arrived with Gimbal stabilization 2.0 which truly holds a lot of merit for professional photographers, videographers and others from the content creation community. With stable-shooting capabilities, outstanding lenses and sensors and an overall advanced camera system, vivo X series smartphones allow users to capture all of life's stories with professional quality. X series offers more powerful, comprehensive, and differentiated photography features delivering experiences to users that can draw parallels to professional photography equipment.
Following the Benfen philosophy, vivo is committed to connecting users around the globe, through the design of exciting and innovative smartphones and companion devices, as well as services that integrate technology and design thinking in unique and creative ways.
Stay connected to find out more details regarding the upcoming smartphone in the coming weeks.