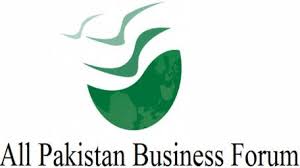 APBF offers support to UNIDO's Business Clinics for young entrepreneurs
APBF offers support to UNIDO's Business Clinics for young entrepreneurs
Lahore, Sept 29, 2017: The All Pakistan Business Forum (APBF) has appreciated the valuable initiative taken by the United Nations Industrial Development Organization (UNIDO) of launching a nationwide Intensive Business Clinics (IBC), with the objective of helping aspiring entrepreneurs to set up new businesses or to help their existing ones progress faster.
The President of APBF – Mr. Ibrahim Qureshi offered support to this initiative and stated: "This initiative taken by the UNIDO is a great step towards the progress of Pakistani youth. This exercise will go a long way in improving the quality of business models and in equipping the young entrepreneurs with much needed skills, knowledge, and information, for nurturing entrepreneurship venture, while developing productive linkages with technical experts.
In the initial phase, UNIDO carried out an IBC in Lahore, which provided training to small/medium entrepreneurs and start-up businesses, who qualified as semi-finalists under the Global CleanTech Innovation Program (GCIP) Call for Awards 2017. In the first week of October, a similar IBC will be organized in Islamabad, whereas the UNIDO would be carrying out another IBC in Karachi soon. GCIP is currently being run in 12 countries including Pakistan, and its main focus is towards fostering the promising and viable clean-technology startups to fuel green industrial growth, whereby empowering the SME's with training, guidance, and access to potential investors.
With an intention to support comprehensive and sustainable industrial development, UNIDO has partnered with the Global Environment Facility (GEF) to tackle the concurring global environmental challenges. UNIDO seeks to promote scalable and affordable solutions which will enable numerous countries to achieve a better and more resilient economy.
The All Pakistan Business Forum (APBF) is a vibrant business association which promotes and protects the interests of the business community and industry. It also suggests and advises the Government sector, regarding policy formulation, regulatory realignments and implementation in the commercial and industrial sectors of the economy. APBF has been consistently playing a positive role in elevation of standards and facilitation of business activity in Pakistan.