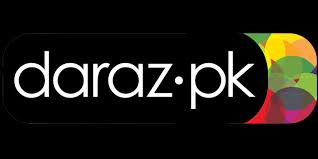 The biggest Daraz Black Friday Sale 2017 just a month away
The biggest Daraz Black Friday Sale 2017 just a month away
20th October 2017 – Lahore: Daraz Black Friday sale is just around the corner. Daraz Black Friday sale is set to start on November 20th, and will be giving a variety of attractive and exciting slashed-price deals and discounts to the online shoppers in Pakistan.


In the world of e-commerce, Black Friday's are something which both the customers and brands are desperately waiting for. Globally, the Black Friday Sale is equivalent to a Pakistan vs. India match. The brands are looking to compete for the highest returns; sellers across Daraz's very own ecosystem spend months strategizing their assortments and offers. Even Team Daraz forgoes numerous nights' sleep to deliver on their bold promise: 'Pakistan's largest single ecommerce sale.'
Chief Marketing Officer at Daraz, Hamaad Ravda, stated: "It's not just about on-boarding greater numbers of trustworthy vendors and scaling assortment. It's an attitude. As we take on Black Friday 2017, we look back on Pakistan's first billion rupee sale (Black Friday 2016) and say: challenge accepted."
That big deal event that Daraz pioneered in 2015 and bested in 2016 is expected to get significantly bigger this year. The messaging is as simple as it gets, with no reading between the lines required; Daraz offers 'BIG deals, BIG discounts, & BIG brand partners'.
In 2015, Daraz started a retail trend. In 2016, Daraz gave Pakistan its first 1 billion rupee sale. What milestone are they set to achieve in 2017? On November 20th, people will be sure to find out. The tight-lipped Team Daraz are keeping a closed lid on the precise mechanics of its Black Friday deals for now, but rest assured it will be the biggest retail event Pakistanis have seen to date.