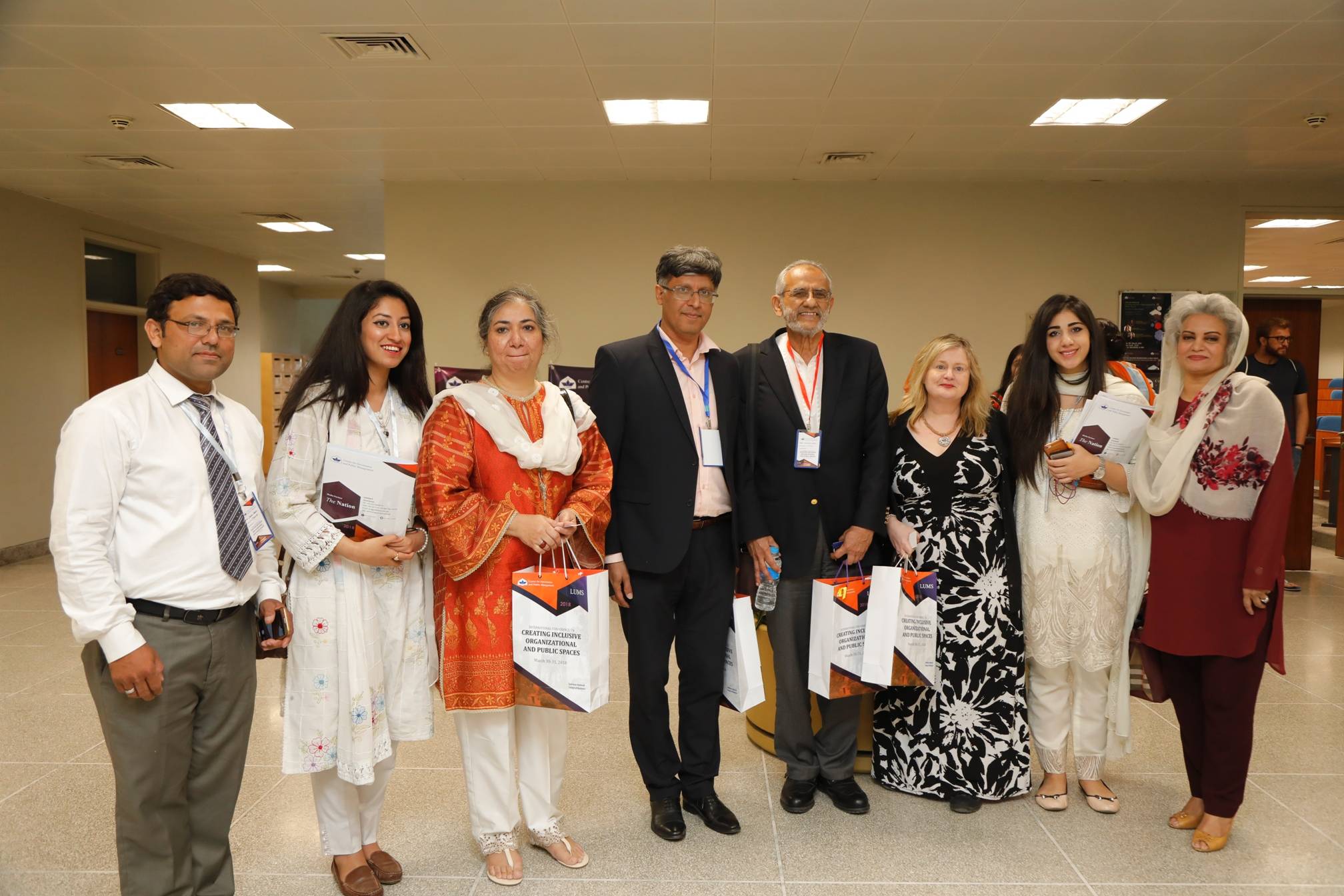 CGPM LUMS Organises International Conference on Creating Inclusive Organizational and Public Spaces
CGPM LUMS Organises International Conference on Creating Inclusive Organizational and Public Spaces
31 with an insightful keynote speech on conflict and coexistence in urban public spaces of Karachi delivered by Dr. Kamran Asdar Ali, Dean, Mushtaq Ahmad Gurmani School of Lahore, 5th April 2018: The Centre for Governance and Public Management (CGPM) housed at the Suleman Dawood School of Business (SDSB), Lahore University of Management Sciences (LUMS), organised an International Conference on Creating Inclusive Organizational and Public Spaces on 30-31 March, 2018.Renowned academics, development practitioners, post-graduate and undergraduate research students and professionals from numerous business and civil society organisations attended and participated in the conference.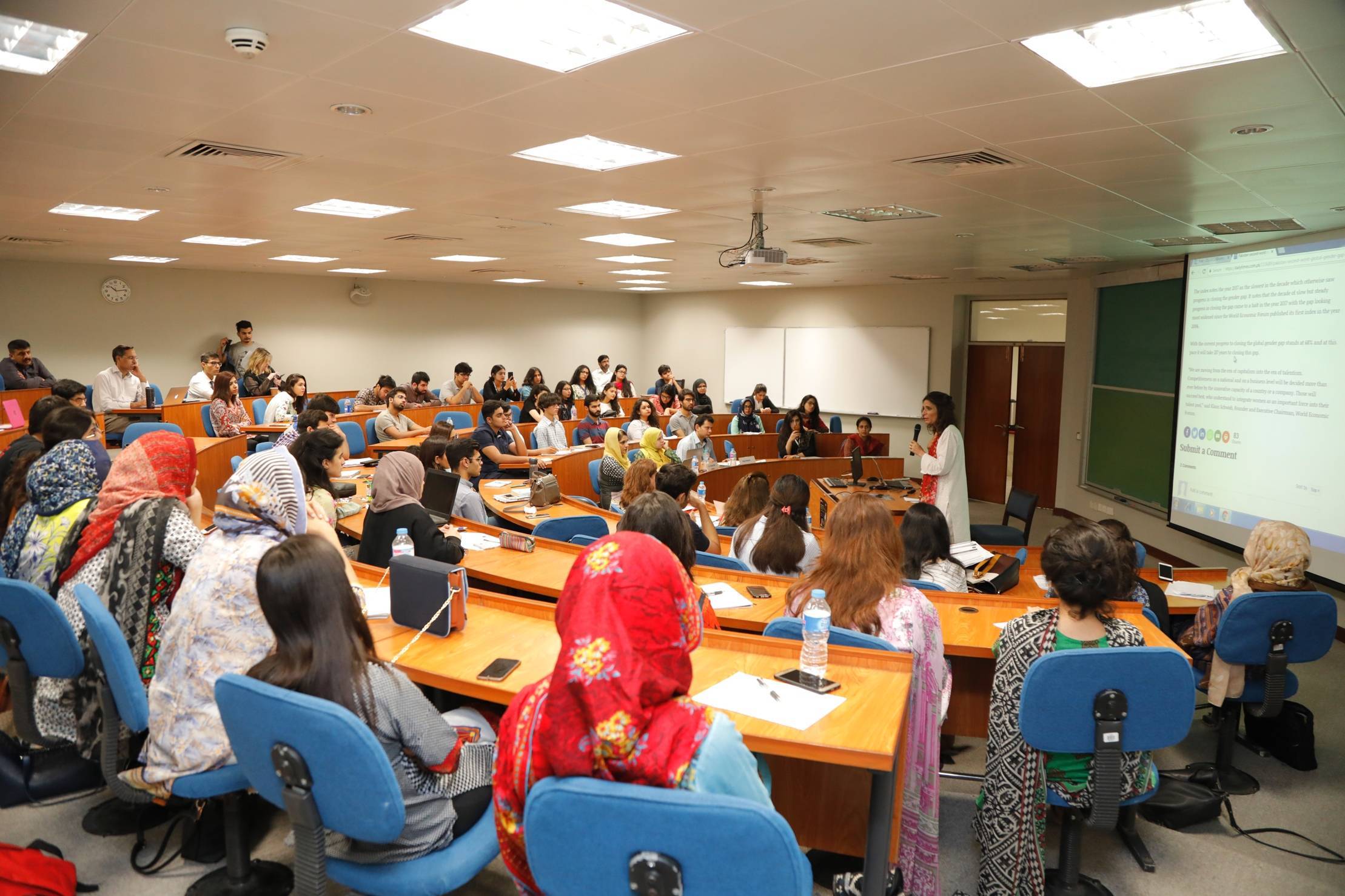 The two- day event commenced with an inauguration ceremony where Prof. Dr. S. Sohail H. Naqvi, Vice Chancellor, LUMS, Dr. Jawad Syed, Dean SDSB and Dr. M. Azfar Nisar, Director CGPM welcomed the audience with their inspirational and refreshing remarks. The inauguration was followed by the first keynote speaker session of the conference, where Dr. Beverly Dawn Metcalfe, Associate Professor in International Management and Development, Suliman S. Olayan School of Business, American University of Beirut, Lebanon delivered an invigorating keynote speech on Islamic Feminism.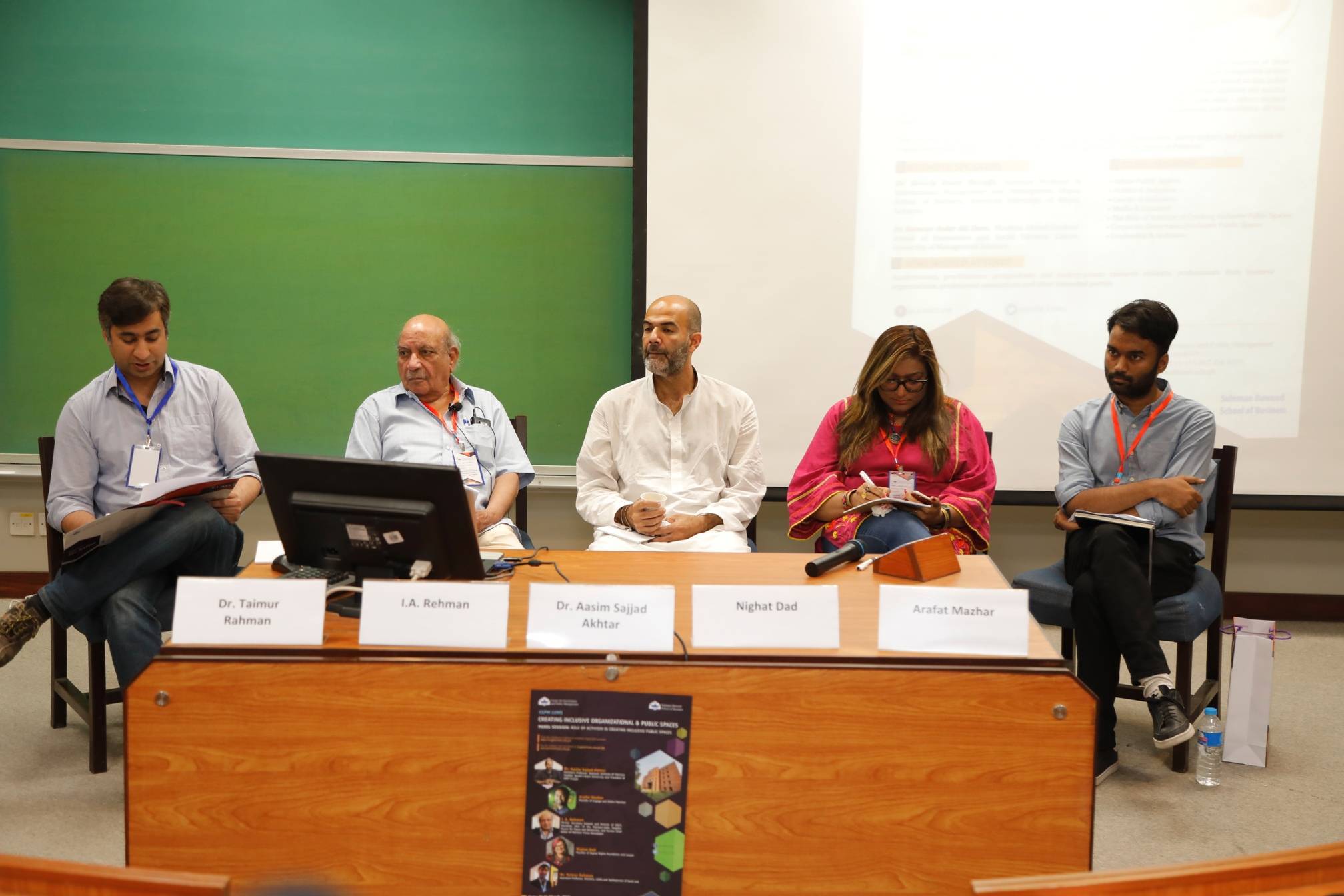 The conference sessions evolved around a series of themes including Gender and Inclusion, Urban Public Spaces, Leadership and Inclusion, Media and Inclusion, The Role of Activism in Creating Inclusive Spaces and Corporate Governance/Inclusive Public Spaces. The sessions were attended by several distinguished and renowned panellists, including Ms. Roshaneh Zafar, Ms. Ume Laila Azhar, Dr. Kaiser Bengali, Ms. Masarrat Misbah, Mr. Mushtaq Chhapra, Mr. Matiuallah Jan, Ms. Nasim Zehra, Mr. Shahid Mahmood Nadeem, Mr. Zarrar Khuhro, Ms. Andleeb Abbas, Dr. Nasira Jabeen, Dr. Saba Gul Khattak, Dr. Aasim Sajjad Akhtar, Mr. Arafat Mazhar, Mr. I.A. Rehman and Ms. Nighat Dad.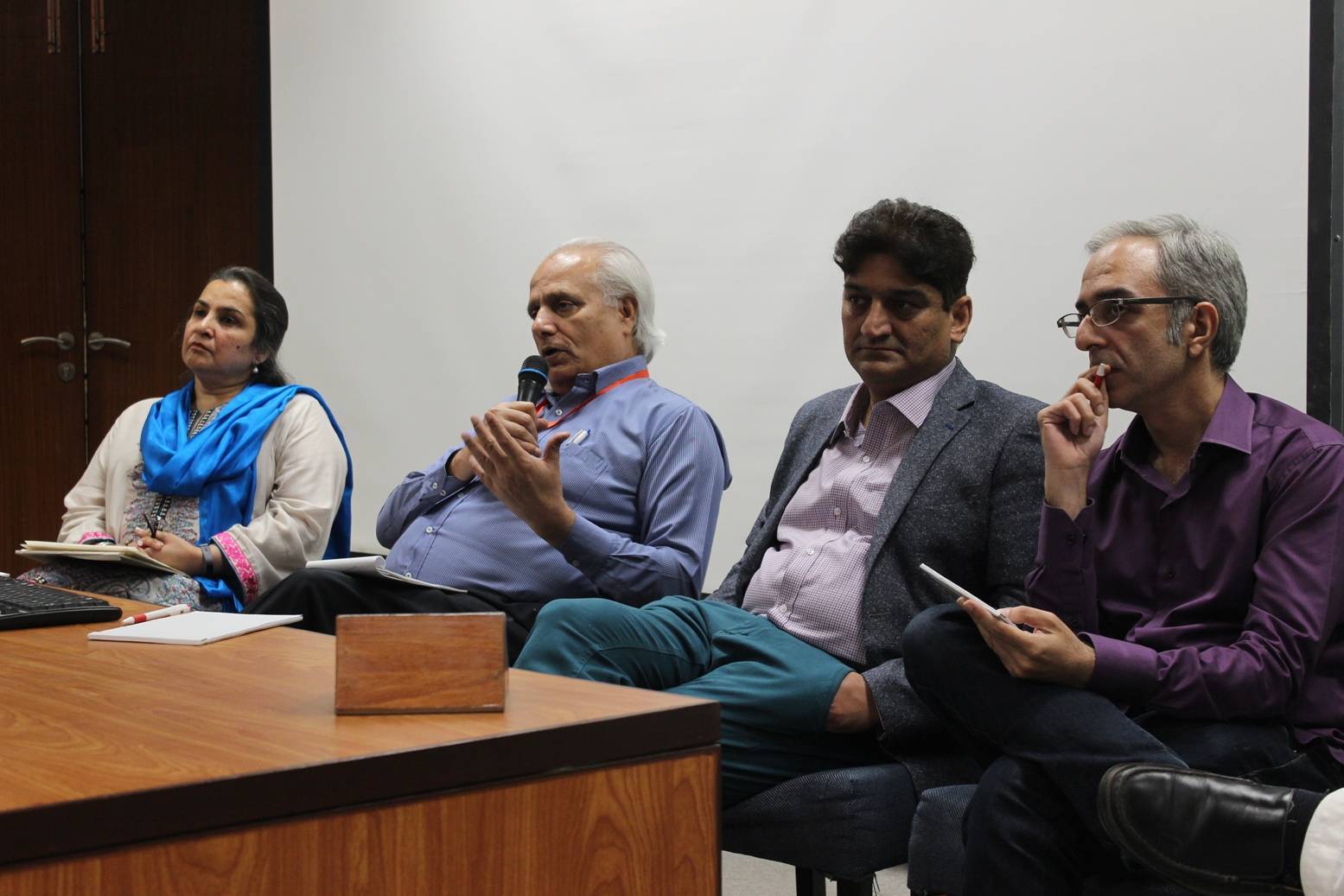 Ms. Andleeb Abbas,CEO IMS Knowledge and FranklinCovey Pakistan and Core Committee member advising the Chairman PTI on Political Strategy and Media Planning,one of the panellist at the event, said, "In the domain of female participation, there exists not only a huge gap in their workforce participation compared to men, but they also fall behind in the realm of political participation. In order to improve these in Pakistan, one should not merely provide them with 33% reserved seats for women, but within these seats there has to be a criterion where real representation is reflected."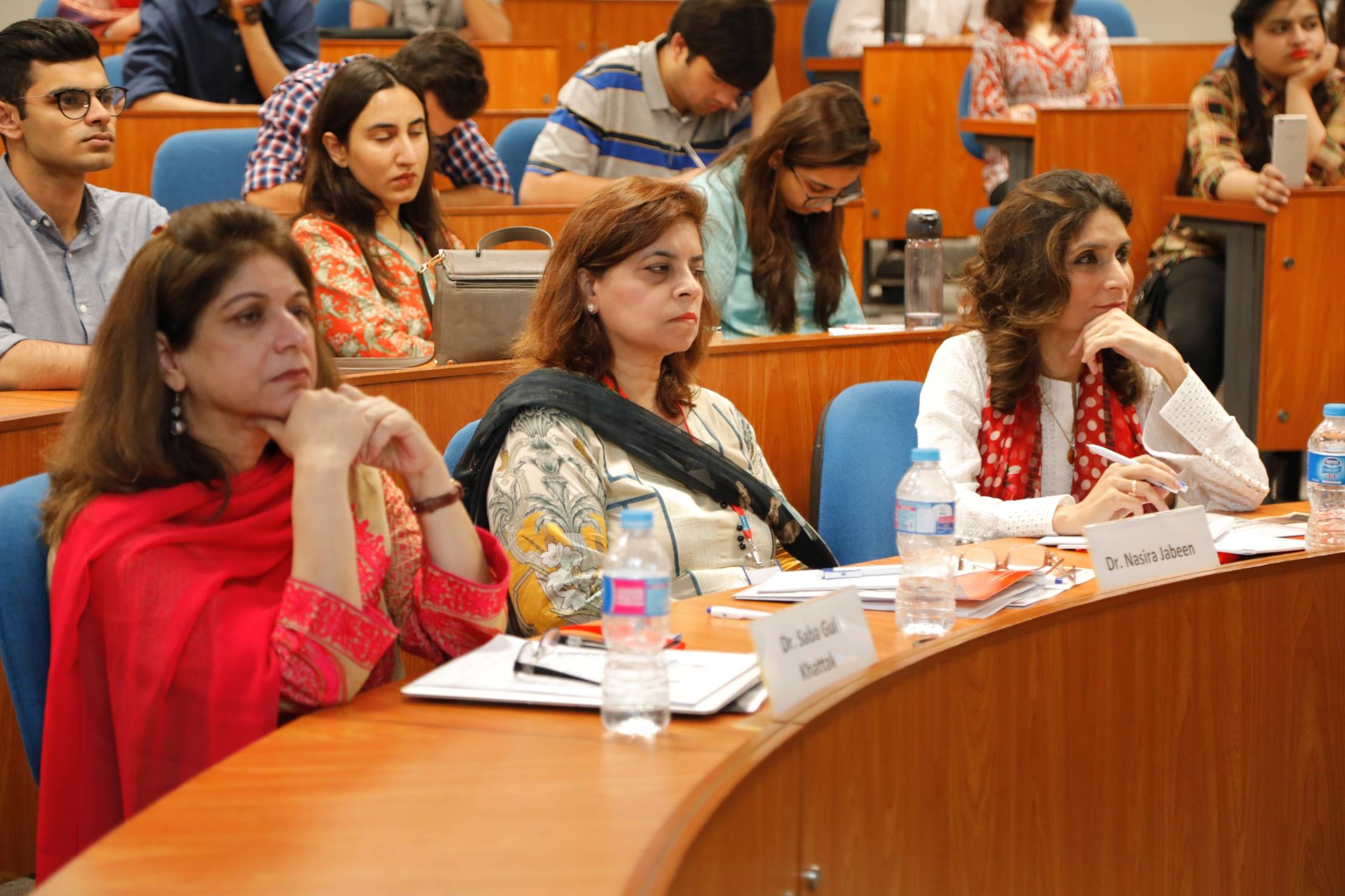 Commenting at the occasion, Dr. Kaiser Bengali, Economist, said, "The conference provided valuable intellectual discussion for the audience and the participants alike. I'm glad to say by arranging such events LUMS has successfully served as a platform for discourse of a high level".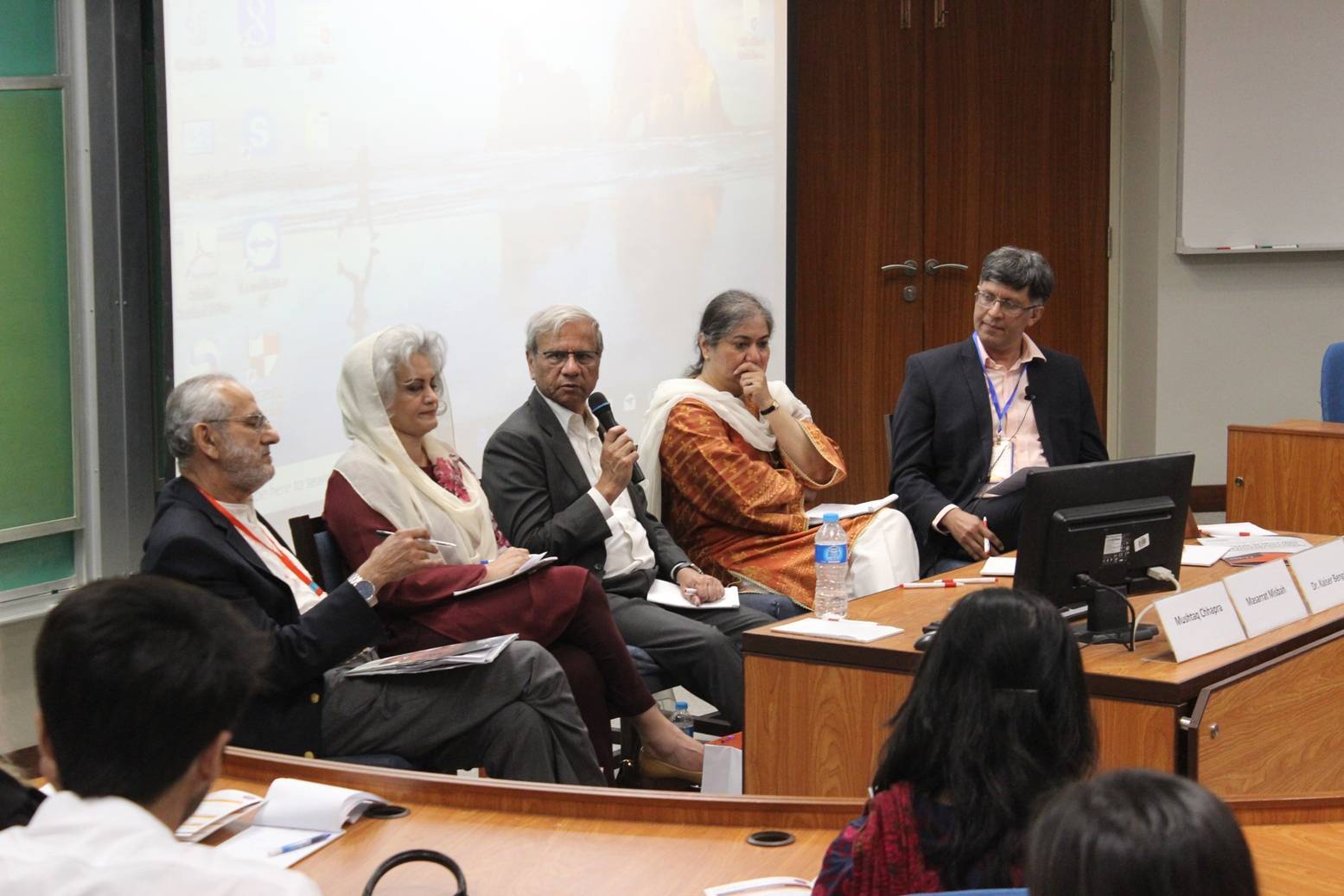 While addressing the audience, Dr. Aasim Sajjad Akhtar, Assistant Professor, National Institute of Pakistan Studies, Quaid-i-Azam University and President of AWP Punjab,said"The question of free space, democratic space, exclusion, marginality are important issues.However, the singular point to be emphasised is the need to recognise that all these are political questions. The question of freedom of expression, space and exclusion, are political questions. Even this construct of civil society often has a self-characterization that is a-political or non-political and that is almost the case of stepping over one's own feet, because whoever is struggling against marginality and exclusion, at material ground, regardless of the struggle's magnitude, these are all forms of politics. So until all these forms of politics come together to develop a coherent alternative to this structure of power, we are all like headless chickens fighting our own issues with respect to activism and space. This does not amount to transformation of how this exclusionary and oppressive social and political order works. This is not just Pakistan specific but it is a global question as well."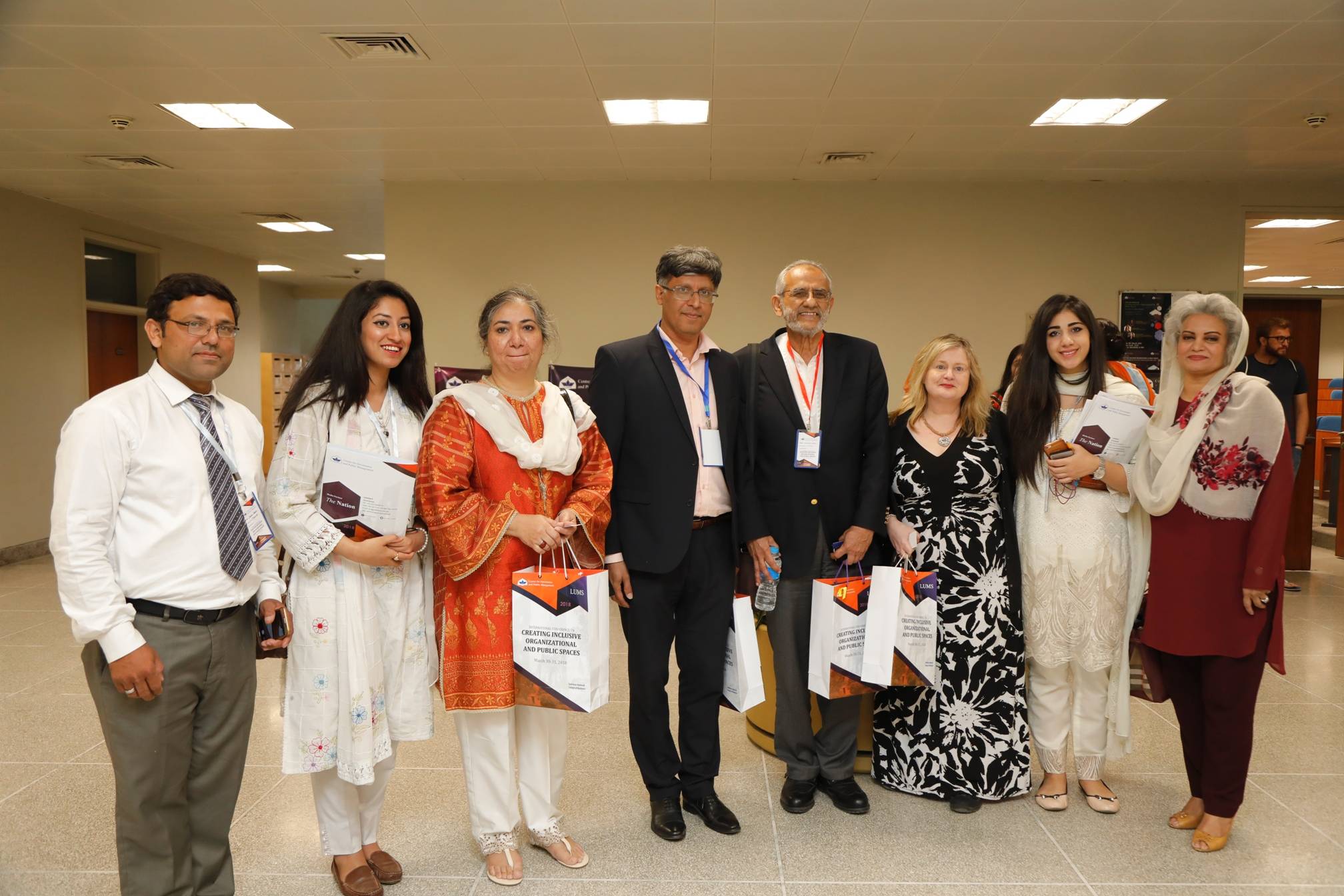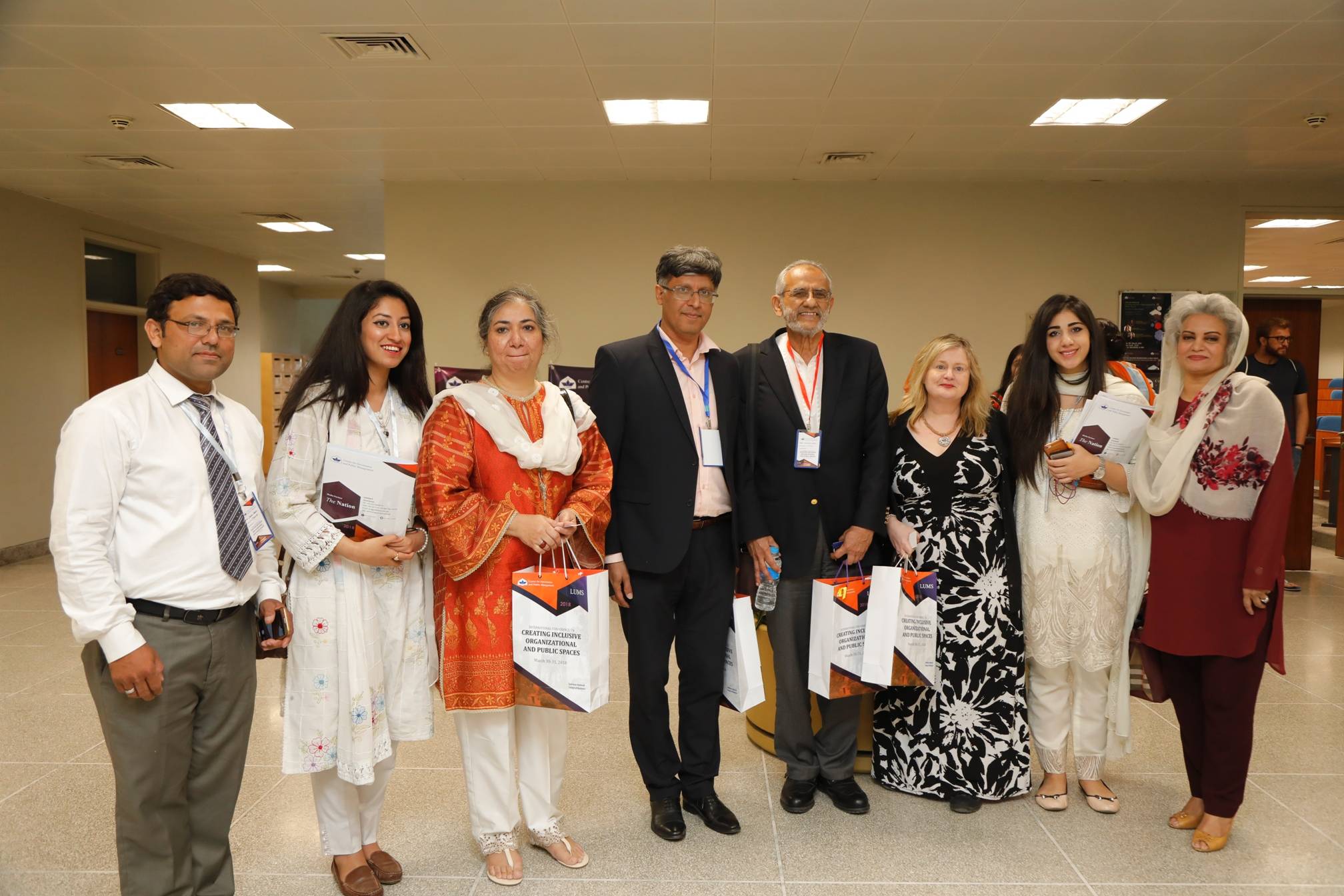 The conference concluded on Saturday, March Humanities and Social Sciences, LUMS followed by an awards distribution ceremony