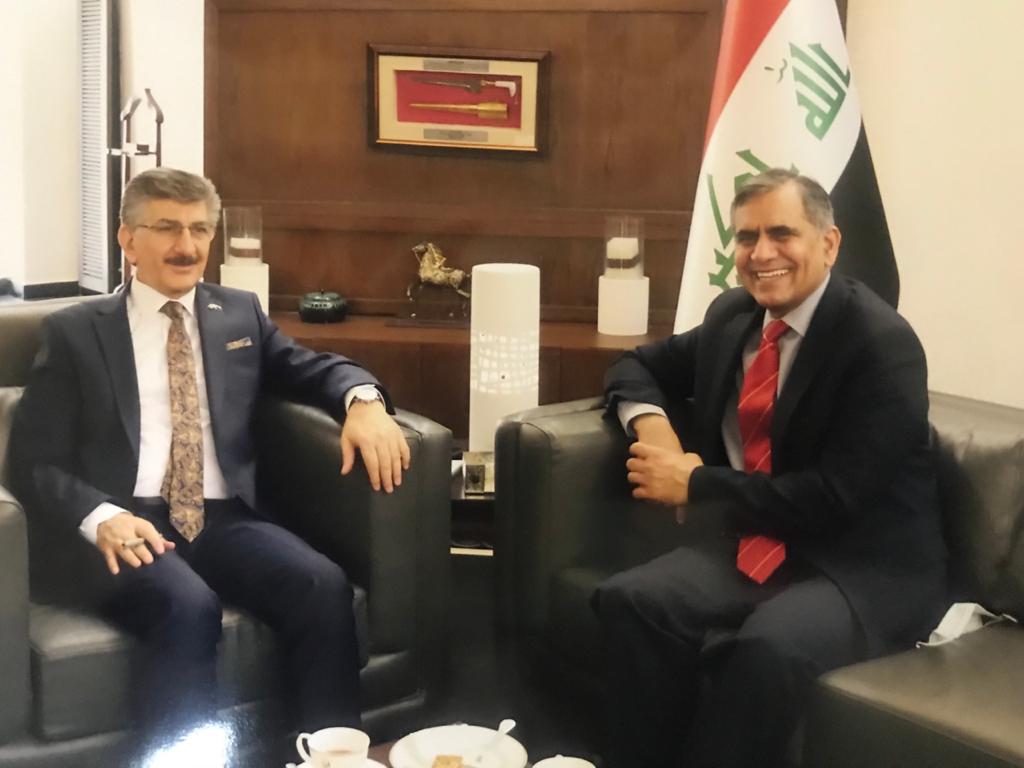 Chief Executive Officer, PIA, Arshad M. Malik meets the Ambassador of the Republic of Iraq at Islamabad
August 7, 2020, Islamabad
Chief Executive Officer, PIA, Arshad M. Malik meets the Ambassador of the Republic of Iraq at Islamabad, H.E. Hamid Abbas Lafta.
The meeting was held in a congenial environment and matters pertaining to the possibility of starting PIA's operations to Iraq during Ashura and Arba'een, facilitation of PIA Passengers, and their pilgrimage to the holy sites was discussed.
His Excellency the Ambassador assured the CEO of his full cooperation and support in facilitating passengers and PIA's Flight Operations to the destination.
This was a preliminary meeting aimed at developing a consensus and a better understanding of the situation which will be followed by mid-tier tactical meetings in the future.