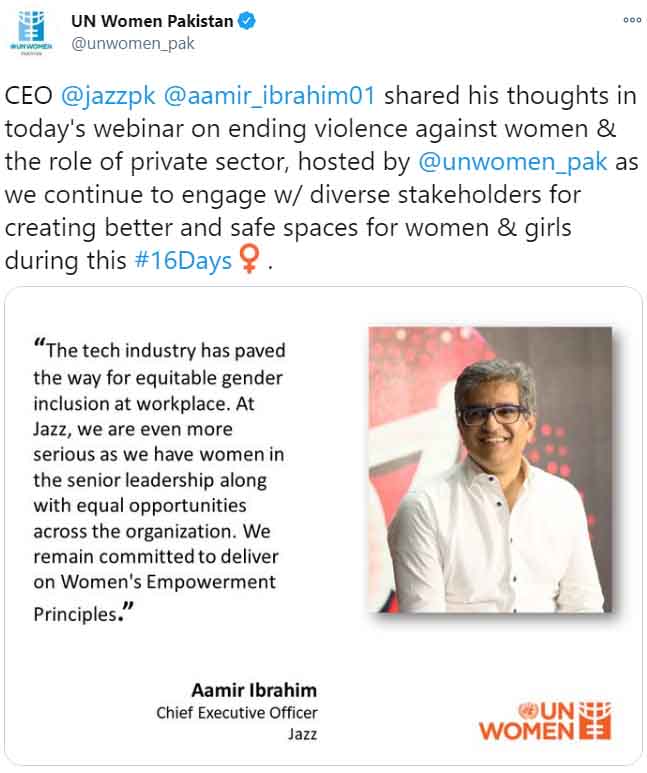 It is our collective moral and human obligation to empower women in today's fast-paced digital age: Aamir Ibrahim
The business case for integrating women into the workforce is not as important as the human case for it. It is the collective moral and human responsibility of society to empower women. These views were shared by Aamir Ibrahim, CEO, Jazz while speaking at a webinar organized by UN Women on violence against women and the role of private sector companies.
Emphasizing the role of private sector organizations in providing opportunities to women, he said that the numbers in Pakistan need to be more encouraging when compared to other countries, and this is where the private sector can do more. By providing opportunities to women in leadership positions, more women will be encouraged and inspired to follow suit.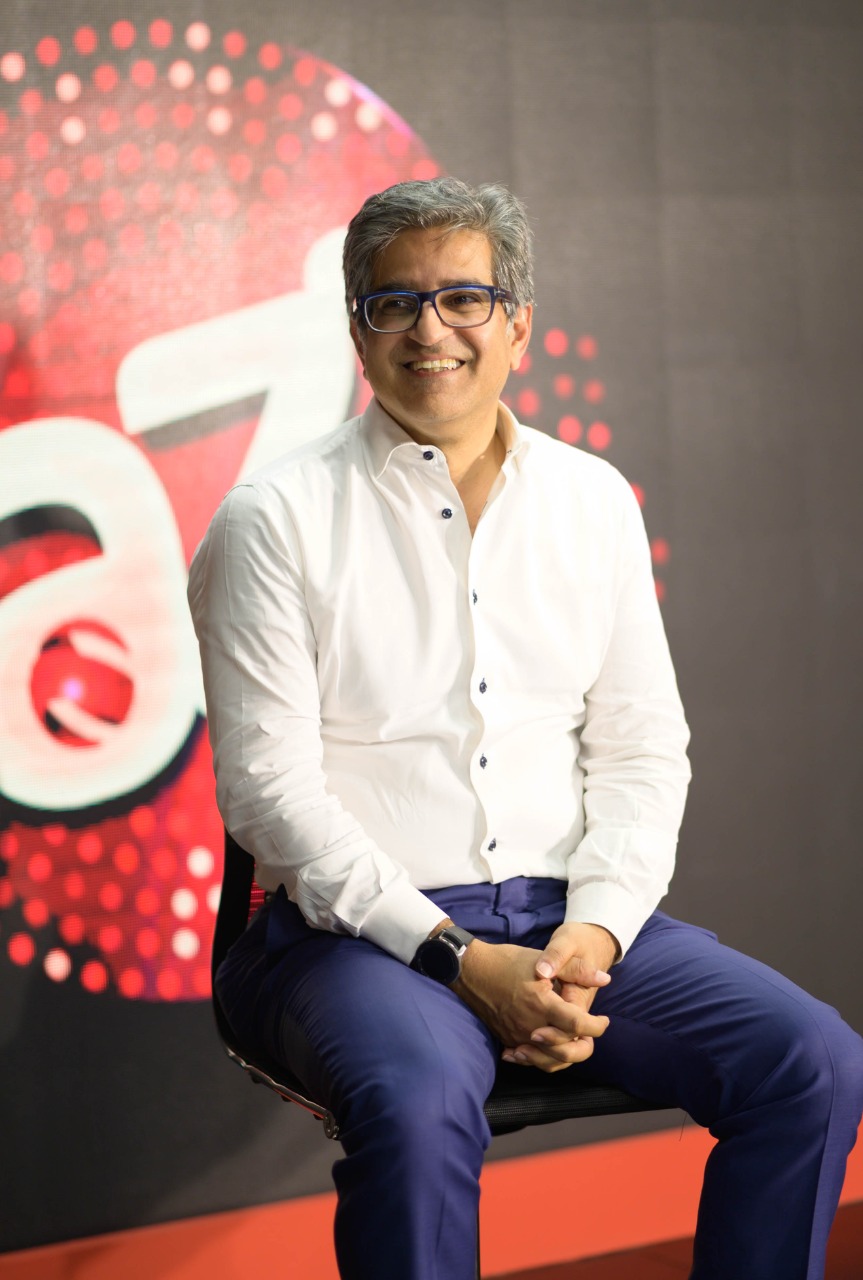 Discussing his aspirations for Jazz, Aamir mentioned that he is working with his team to ensure that the company becomes a role-model for instilling gender parity across each department. "In the last few years, Jazz has made gender parity a mainstream priority with a focus to create an open and equitable culture that provides greater female representation. Some of the initiatives include a hiring process that encourages women to apply, access to extended maternity leaves, and a zero-tolerance towards inappropriate conduct," he stated.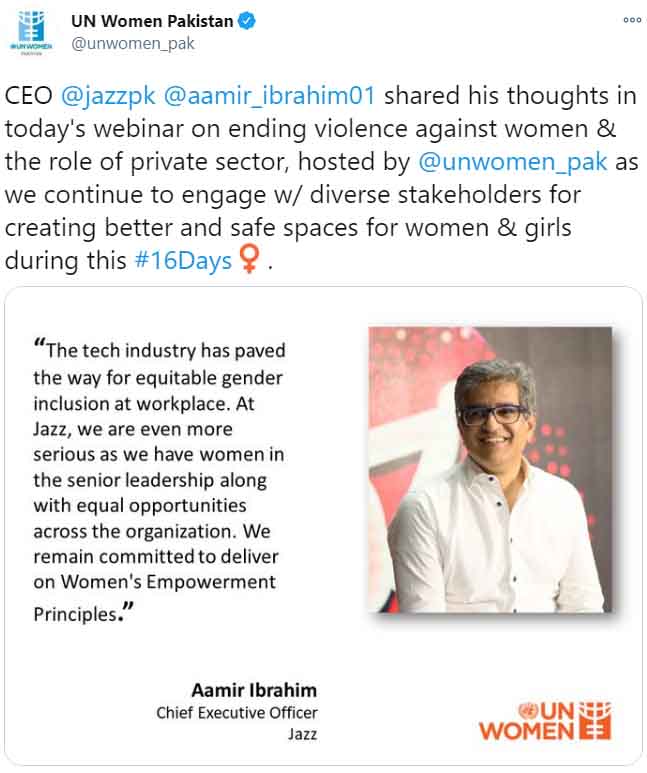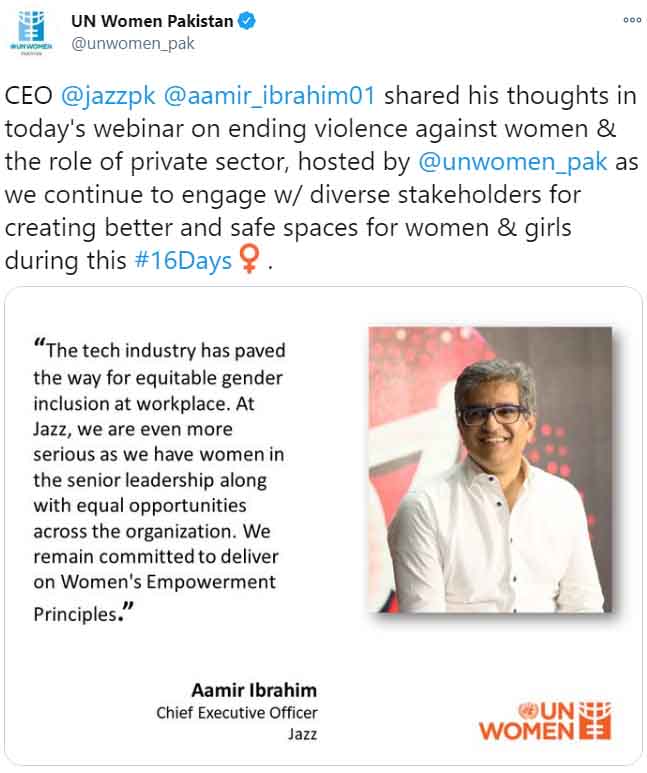 https://twitter.com/unwomen_pak/status/1336659573055361025?s=19
Speaking about the professional balance that women bring to the workplace, Aamir stated, "Women influence purchase decisions irrespective of their financial pedigree. To be able to have a workforce who understands the psyche of your potential consumers makes a lot of business sense. And in my experience, companies can benefit greatly by increasing employment and leadership opportunities for women in their workforce.  At Jazz, three out of the eight members of the executive leadership team are women, and some of the most talented individuals in our future leadership team are women."
Aamir believes that with a stringent code of conduct in place and an anonymous reporting process, the company has moved beyond sexual harassment cases. "It is also imperative that leaders champion women's rights and lead by example by setting goals and holding their top management accountable," he added.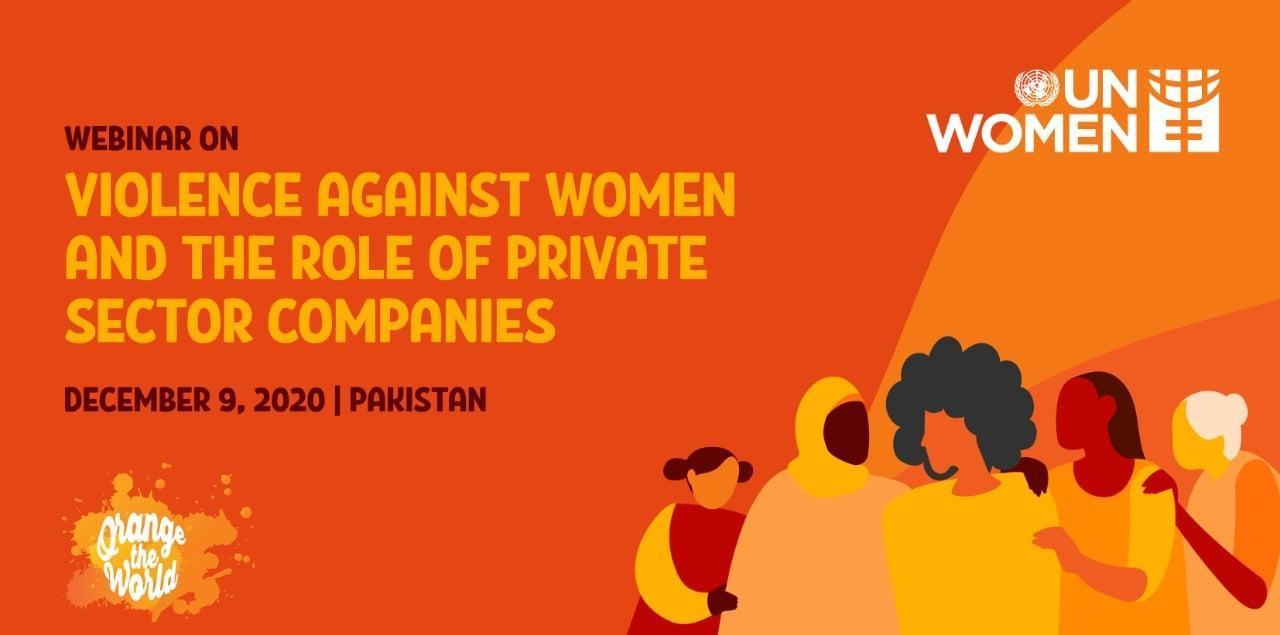 Aamir further emphasized the need of enforcing legal frameworks that mandate private organizations to contribute positively towards women empowerment and to have equitable gender inclusion policies at the workplace, especially when it comes to women being forced to exit on account of caregiving duties.
Jazz was among the few early adopters in Pakistan to fully commit itself to the Women Empowerment Principles, introduced by UN Women and the UN Global Compact that focus on steering corporates to promote gender equality and women empowerment.