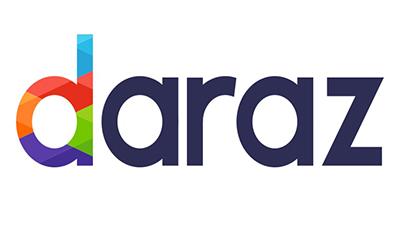 Less than 2% customers return products bought from Daraz
Daraz is Pakistan's largest online shopping platform and during the iconic Gyara Gyara sale the platform catered to the rising issues with an admirable attitude. One of the most common issues that encircle a customer's mind is receiving delayed orders meaning the order is delivered outside the maximum promised timeline committed by Daraz. To combat this challenge, Daraz has made its delivery timelines more visible. Now, the customer is able to check when their item is being packed, when it is ready for dispatch, when it has been shipped and exactly which day they will get it.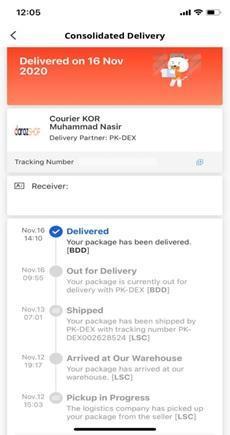 The transparency allows the customer to be aware and hold knowledge of when they can expect their order to be delivered. This, by default, reduces the thought of the customer expecting their delivery at a certain self-perceived time and being disappointed due to the difference in the actual promised delivery time.
The Gyara Gyara season is one that drives a lot of traffic on Daraz and results in orders from all around the country and this year only 4.5% of overall orders were delivered outside the promised timeline.
Another common issue faced by customers during online shopping is not receiving the correct item due to which a customer has to return the product to Daraz. If, in any case, people living in Karachi, Lahore and Islamabad encounter a return situation, Daraz offers return pick-ups. Daraz also gives customers the option to drop off the item at any of the 52 Daraz Shops across the country or at any of the closest TCS centres. This is to ensure that Daraz will do everything they can to reduce effort on the customer's end in an unfortunate situation.
During November 2020, Daraz faced a surge of online orders placed by customers all across the country. Those who filed for return for a single product, were only 1.8% of the entire customer order base that the shopping platform had.
Additionally, the platform has a generous return policy to make sure that they are keeping their customers happy in every way possible. Orders purchased from Daraz Mall can be returned up to14 days after receiving the order whereas orders purchased from non Daraz Mall sellers can be returned up to 7 days.
According to Kassim Shroff, Chief Customer Officer at Daraz, "Being a marketplace platform in a country as volatile as Pakistan is a great challenge for online platforms and especially Daraz given the scale of operations. We strive to work towards an accelerated customer experience and continuous improvement for customer satisfaction. Our recent numbers speak for our efforts and we hope to keep the customer trust intact".
For all those customers who are hesitant in shopping online because they fear that they will receive a wrong order, now have the comfort of knowing that Daraz has an option that extends between 1-2 weeks for them to return a product