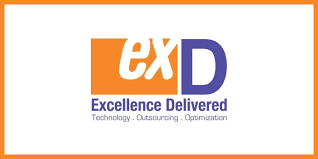 Excellence Delivered (ExD), in partnership with SAP, organised an SAP NOW event in Islamabad
 Excellence Delivered (ExD), in partnership with SAP, organised an SAP NOW event in Islamabad
Lahore– Excellence Delivered (ExD) in partnership with SAP organized a SAP NOW event in Lahore. This event focused on the new strategies that are a part of the SAP 2020 vision.
The SAP NOW event highlighted the relevance of SAP to the landscape of Pakistan and discussed how data and digital are a key part of the modern business environment.
At the event in Lahore, Mr. Sajjad Syed, CEO ExD and senior members of SAP, including Saquib Ahmad, Managing Director, SAP Pakistan and Andy Froemmel, Head of Cloud SAP (Saudia Arabia and MENA North), provided an outline for the future of innovation in business, and how they planned to support their various markets to increase confidence in the brand.
As a leading implementation and educational partner of SAP, ExD was showcased as one of the major success stories in Pakistan. 8-year veterans in the IT, Technology and Optimizing sectors, ExD is at the forefront of pushing SAP adoption in Pakistan.
"We are very pleased to be a part of this auspicious occasion. As a long-time SAP partner, I have first-hand seen the many benefits their enterprise solutions can add to push Pakistan-based firms into international competitive standards. It is our great pleasure to share the SAP vision with the rest of Pakistan," said Mr. Sajjad Syed, CEO of ExD about the occasion.
ExD aims at achieving operational excellence for their clients and enhancing market competitiveness and profitability through optimal use of technology, outsourcing of non-core operations and optimization of business processes.