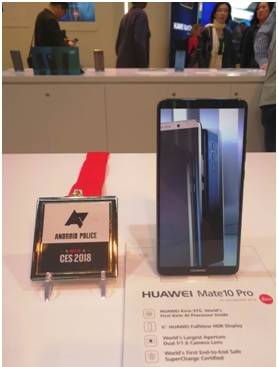 Huawei's Mate 10 Pro globally acclaimed by top tech media at CES 2018
Huawei's Mate 10 Pro globally acclaimed by top tech media at CES 2018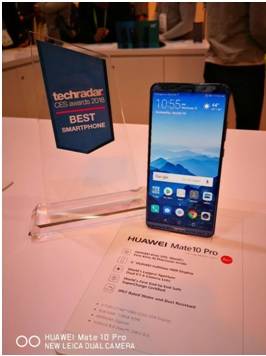 Lahore – Jan. 12, 2018 – Huawei is an early winner at CES® 2018, earning awards from global technology media titles following the HUAWEI Mate 10 Pro's introduction to the U.S. market and the unveiling of the HUAWEI WiFi Q2 Series. Highlighting the HUAWEI Mate 10 Pro's mobile AI processor, New Leica Dual Camera and long-lasting battery, among other features, media presented Huawei four awards – including 'Smartphone of the Year' from Android Authority. The HUAWEI WiFi Q2 Series was recognized for its full-coverage wireless connectivity.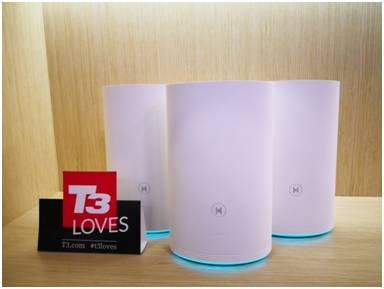 At the CES® 2018, HUAWEI Consumer Business Group (CBG) revealed that its breakthrough HUAWEI Mate 10 Pro will be available in the U.S. through major electronics retailers, including Best Buy, Amazon, Microsoft, Newegg and B&H beginning on February 18, with pre-orders beginning February 04. Huawei also unveiled the world's first hybrid smart home network solution. The HUAWEI WiFi Q2 series is a true plug-and-play Wi-Fi system designed for the entire house.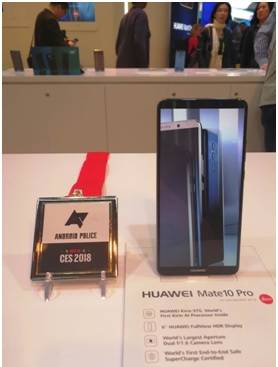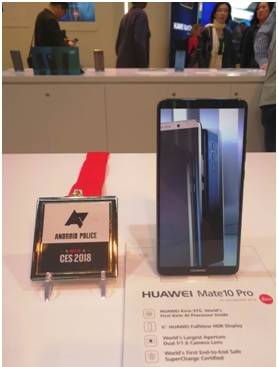 With its impeccable design, smart functionality, long lasting battery power, and New Leica Dual Camera, the HUAWEI Mate 10 Pro will be available unlocked for USD 799/- in Midnight Blue, Titanium Grey and Mocha Brown and will be on display at select Best Buy stores and BestBuy.com. The unlocked HUAWEI Mate 10 Pro will operate on GSM networks in the U.S. including AT&T, T-Mobile, Cricket, MetroPCS, Simple Mobile, and Tracfone, giving consumers the flexibility to choose their carrier and contract.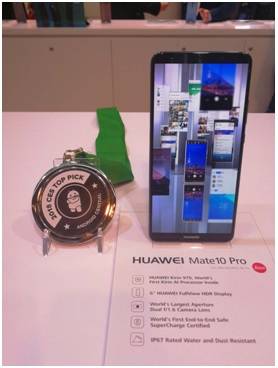 Following are the five awards Huawei has won at CES 2018 to-date: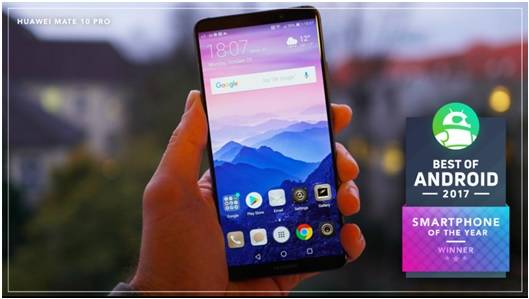 Android Authority awarded the HUAWEI Mate 10 Pro the '2017 Smartphone of the Year' award for having consistent quality across the board. According to the publication's editor, it is a "pound-for-pound champion," with the device progressing year over year. Android Authority is a global blog dedicated to providing expert tips, news, reviews, and more. Its website receives 32.2 million unique monthly visits.