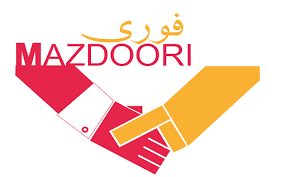 JazzCashand ForiMazdoori to empower millions of blue-collared workers
JazzCashand ForiMazdoori to empower millions of blue-collared workers
Islamabad – October 17, 2017:In line with its commitment ofsharing blessings with the less privileged, JazzCash has joined hands with ForiMazdooritoempower millions of blue-collared workers through a unique form of digital inclusion.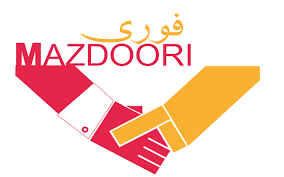 Under this partnership, blue collared workers who have no access to the internet can now register themselves with ForiMazdoori by simply visiting a JazzCashagent and filling out all relevant details. The workers will further be evaluated on the basis of their experience and get registered with ForiMazdoori by the JazzCash agentafter verification and agreeing to the terms and conditions.
This initiative is in line with Jazz's resolve to eradicate poverty, while also supporting the local start-up environment.
JazzCash is enabling ForiMazdoori to setup walkin worker registration points at more than 10,000 outlets starting with Lahore, Faisalabad, Gujranwala, Islamabad, Rawalpindi & Sialkot. Workers through this partnership will be able to create their digital profile just by entering their details using JazzCash Mobile Accounts or through any JazzCash retailer.
Speaking about this partnership, Aniqa Afzal Sandhu, Chief Digital & Financial Services Officer – Jazz, stated, "Jazz, as a socially-responsible corporation, has always been at the forefront of supporting programs that have a positive social impact. The unique digital model provided by ForiMazdoori enables pote ash'sextensive agent network, workers deprived of an internet connection will be provided convenience ntial employers to look up labor workers whose skillset matches their requirements. With JazzC in registering with ForiMazdoori. Our partnership with ForiMazdoori showcases the support we provide to local startups, while also empowering the underprivileged for a better tomorrow."
"We are committed to digital empowerment of our fellow citizens at the bottom-of the pyramid and such a gigantic task of literally changing how one finds a job can only be achieved by working together," added Dr. MusstanserTinauli, CEO & founder – ForiMazdoori.
ForiMazdoori is a social enterprise, which provides a worker welfare system designed to transform how a person finds work. Registered as a private limited company with SECP providing, Dr. MusstanserTinauli and his team have been working tirelessly to bridge the gap between an employer and a worker by providing an easy to use online system for searching and hiring everyday workers such as drivers, maids, electricians, and plumbers, among a host of similar blue-collar / non-formal professions. ForiMazdoori's growing database of skilled workers can be accessed at ForiMazdoori.com and their journey can be followed on Twitter or Facebook @ ForiMazdoori.
JazzCash
A mobile financial service offering under Jazz's ecosystem, has over 70,000 retail outlets across Pakistan. JazzCash offers a broad portfolio of branchless banking services for customers including money transfer, bill payments, bank transfers, mobile accounts services, ATM cards, insurance, savings, payment gateway and payments for a variety of services.